Five New Athletes Join The Head Worldcup Rebels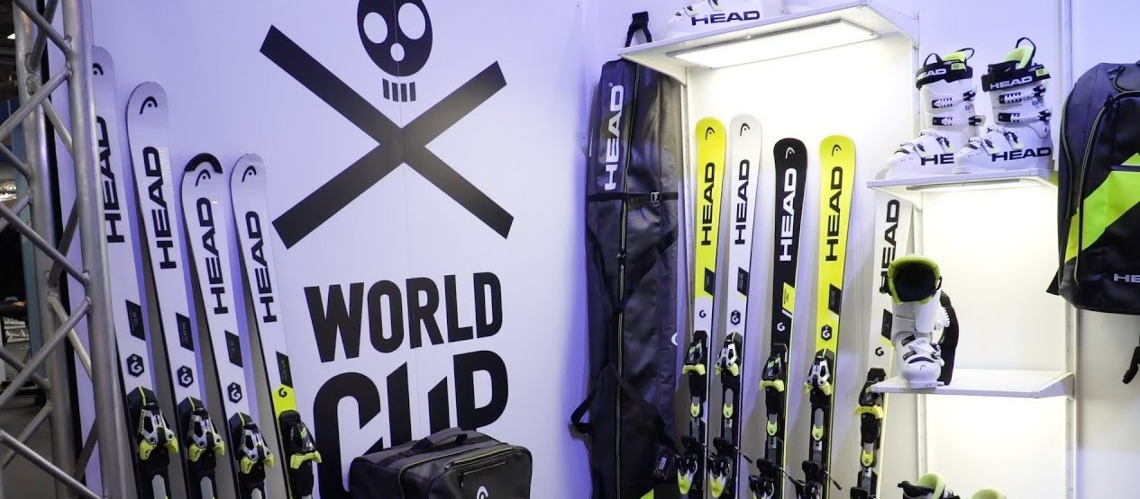 With newcomers Stefan Luitz, Stephanie Venier, Tanguy Nef, Ryan Cochran-Siegle and Leif Kristian Nestvold-Haugen, the HEAD Worldcup Rebels enter the 2021/22 season stronger than ever. HEAD team colleagues Ted Ligety, Bernadette Schild, Manuel Osborne-Paradis, Jonathan Nordbotten and Alice McKennis retire from ski racing.
"For Stefan Luitz, the move to HEAD was a natural step because he lives nearby in Austria. We have been in close contact with each other for some time. I hope that our equipment gives him a consistent platform for his favourite discipline, the Giant Slalom. He has already shown how good he is in this discipline with his victory in Beaver Creek," explains HEAD Racing Director Rainer Salzgeber. "With the women's team, we're in a very strong position. Stephanie Venier joins us as an athlete who has already produced some excellent results. Cornelia Hütter already works with one of our service men, so it's fitting he should also look after a second established athlete, Stephanie Venier. I'm convinced that with us, she'll find her way back to her previous level of consistency and be able to ski at the top of the speed range."
"Last season Alexis Pinturault won us some podium finishes in the Slalom. But following André Myhrer's retirement, we were weakened in this discipline. With a service man now available after Ted Ligety's retirement, it was a logical step for us to sign Tanguy Nef. He belongs to the young generation in Slalom, and is following a determined path with his studies in the USA. I expect him to perform consistently well and increase our brand footprint in this discipline," says Rainer Salzgeber. "Ryan Cochran-Siegle was having a really good season last year until his injury. He is another top athlete who will help make up for
Ted Ligety's retirement in the USA. I hope he can make it back to where he was before his injury. Leif Kristian Nestvold-Haugen is a very well established athlete. With his experience, he will be able to help us build up a team of young athletes in Norway."
The finals in Lenzerheide in March 2021 saw one of the most successful seasons in HEAD's history draw to a close. With seven World Championship Gold medals, one overall World Cup Crystal Globe and four Worldcup discipline Crystal Globes, as well as 19 World Cup victories, the HEAD World Cup Rebels once again delivered a unique class of performance. As confirmed by the FIS brand ranking – they are the best ski team in the world.
Profile: Stefan Luitz (GER)
Born:

26 March 1992 in Bolsterlang (Germany)

Skiing club:

SC Bolsterlang

Disciplines:

Giant Slalom

Successes:

World Championship Bronze in the Team event Schladming 2013, World Championship Bronze in the Team event Cortina d'Ampezzo, one World Cup victory (Giant Slalom Beaver Creek 2018), another nine top-ten finishes in the World Cup
Profile: Stephanie Venier (AUT)
Born:

19 December 1993 in Innsbruck (Austria)

Skiing club:

SV Oberperfuss

Disciplines:

Downhill, Super-G

Successes:

World Championship Silver Downhill St. Moritz 2017, one World Cup victory (Downhill Garmisch-Partenkirchen 2019), another five top-ten finishes in the World Cup, second place Downhill World Cup 2018/19
Profile: Tanguy Nef (SUI)
Born:

19 November 1996 in Geneva (Switzerland)

Skiing club:

SAS Geneve

Disciplines:

Slalom

Successes:

six World Cup top-ten placings (including 6th place in the Slalom Madonna di Campiglio 2020 and 6th place in the Slalom Adelboden 2021), 18th place in the Slalom World Cup 2020/21
Profile: Ryan Cochran-Siegle (USA)
Born:

27 March 1992 in Burlington (USA)

Skiing club:

Mt. Mansfield Ski & Snowboard Club

Disciplines:

Downhill, Super-G, Giant Slalom, Combined event

Successes:

one World Cup victory (Super-G Bormio 2020), another World Cup podium finish (Downhill Val Gardena/Gröden 2020), two Junior World Championship titles Downhill and Combined event Roccaraso 2012
Profile: Leif Kristian Nestvold-Haugen (NOR)
Born:

29 November 1987 in Bærum (Norway)

Skiing club:

Lommedalens IL

Disciplines:

Giant Slalom, Slalom

Successes:

World Championship Bronze Giant Slalom St. Moritz 2017, Olympic Bronze Team event Pyeongchang 2018, one World Cup victory in the Team event (Lenzerheide 2021), three podium finishes in the World Cup (2nd place Giant Slalom Kranjska Gora 2017, 3rd place Giant Slalom Beaver Creek 2019, 3rd place Giant Slalom Garmisch-Partenkirchen 2020)
Share This Article