FIS Secretary General Sarah Lewis Honoured For Services To Sport
  09  JAN  2018 
People & Competitive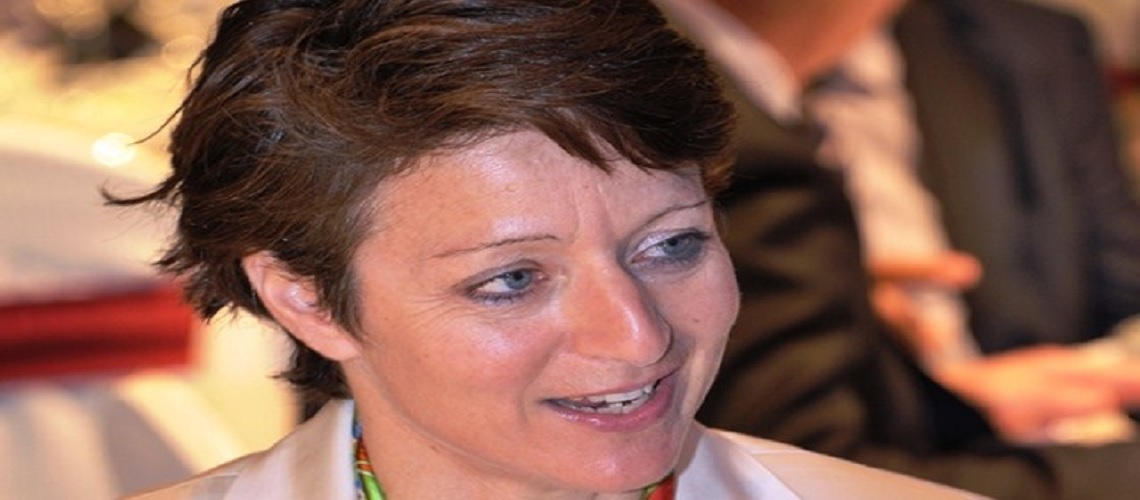 FIS Secretary General Sarah Lewis and old friend of SIN was appointed Officer of the Order of the British Empire (OBE) for her services to sport by The Queen in the New Year Honours List for 2018.
The Honours List recognises the achievements and service of extraordinary people across the United Kingdom. It consists of knights and dames, appointments to the Order of the British Empire and gallantry awards to servicemen and women, and civilians.
Recipients collect their awards from The Queen or another Member of the Windsor Family at an Investiture ceremony.
The award acknowledges Sarah Lewis' work as Secretary General of the International Ski Federation since 2000, and her leading role in winter sports and the Olympic Movement.
Commenting on her appointment, Sarah Lewis said: "It is an honour not only for myself but for the work we are doing at FIS to be recognised with such a prestigious award as an OBE. I consider it a privilege to have the opportunity to work in sport and at the International Ski Federation, with so many dedicated professionals and volunteers who share the important values of sport and the positive role it plays in life, who I would like to thank with all sincerity. The message received through this humbling achievement is to further inspire my commitment to our ambitious work at FIS to be the best possible sports organisation."
Ms Sarah LEWIS | Order of the British Empire https://t.co/0yBEipxS6f
I would like to express sincerest appreciation for the opportunity to work in Sport and live and share it's great life values. Happy New Year with successful #Pyeongchang2018 Games and medals @TeamGB @TeamBSS

— Sarah Lewis FIS (@sarahlewisFIS) 30. Dezember 2017
Sarah has been involved with skiing on both a competitive and administrative level for over 30 years. She was a member of the British Alpine Ski Team from 1982-1988 and competed in the 1987 FIS Alpine World Ski Championships and 1988 Olympic Winter Games, as well as many FIS competitions including World Cup and Continental Cups.
After 10 years of working in the ski industry both during and after her competitive career, Sarah Lewis took over as Alpine Director of the British Ski Federation from 1990-1994 during which she served as the Alpine Skiing team captain at two World Championships and two Olympic Winter Games. In this period she also spent two years as a member of two FIS Alpine Committees. Sarah Lewis began working for FIS in 1994 and for four years served as Co-ordinator for the Continental Cups covering the series in Europe, North America, Far East, South America and Australia New Zealand. She became a FIS Director in 1998, before being appointed Secretary General by the FIS Council at its meeting in Melbourne in 2000.
Sarah Lewis currently serves as the Secretary General of the Association of International Winter Sports Federations (AIOWF), a post she also held between 2000-2004 and has been the AIOWF delegate in the steering group of the SportAccord Convention since 2002. At the 2008 Olympic Games in Beijing (CHN) she chaired the World Anti-Doping Agency Independent Observers. She lectures on a regular basis to the International Academy of Sports Science and Technology (AISTS) and the World Academy of Sport. In 2006, Sarah Lewis was awarded the "Femme en Or prize" for her achievement of holding a leading position in the largest international winter sports federation.
Share This Article