First 10-seater Gondola Ropeway From Bartholet In Italy - Prato Nevoso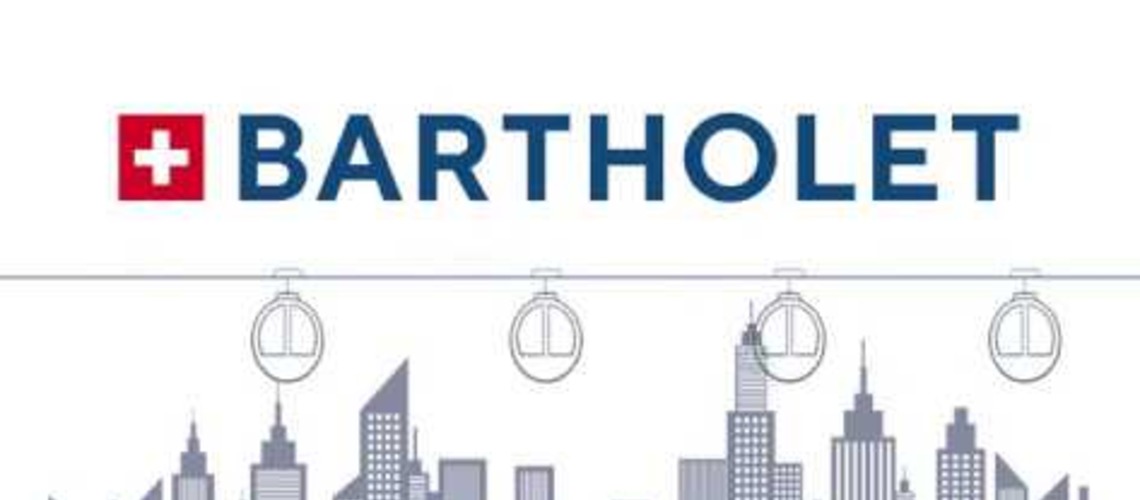 A special eye-catcher: the first 10-seater gondola ropeway from Bartholet in Italy in the Piedmontese ski and holiday resort of Prato Nevoso has been operating successfully. The elegant black colour in combination with the cheeky red doors give the gondola a particularly charming character. In addition to their exclusive design, the panorama gondolas are also distinguished by their unique ride comfort.
Multi-purpose ropeway
The new line in the Ligurian Alps is Bartholet's first 10-seater gondola lift in Italy. With an inclined length of 1,463 metres, the ropeway transports around 1,800 persons per hour to the ski area. Within about five minutes, the ropeway passes 13 towers and overcomes 377 metres in altitude with a maximum travel speed of six metres per second. The installation with a track of 6.45 metres can be extended to a capacity of up to 53 gondolas and 3,000 people per hour. For the ideal transportation of bikes, 12 of the 33 gondolas are equipped with a support device in summer. In addition, ski holder ensure easy transport of ski and snowboard equipment.
First class driving experience
The modern panorama gondolas in the "Design by Porsche Design Studio" offer an incomparable panoramic view and a generous feeling of space. The wide door opening guarantees good wheelchair and pram accessibility and simplifies the transport of goods. High-quality technical components with proven Swiss quality characterize this ropeway, which is located near Monte Mondolè. A station entrance with suspension on both sides ensures a smooth and quiet ride. The Swiss Performance clamp from Bartholet convinces with its robust and maintenance-free design.
The new gondola replaces the historic Rosso chairlift in the Mondolè Ski Area, which is one of the ten largest ski areas in Italy with 130 km of slopes. The mountain station is the ideal starting point for a wide range of leisure activities - whether by foot, by bike or on skis.
Technical data GLD10 Rosso
Type of lift: detachable 10-seater gondola lift
Valley station: 1,553 m.a.s.l.
Top station: 1,930 m.a.s.l.
Altitude difference: 377 m
Inclined length: 1,464 m
Towers: 13
Number of cabins: 33
Driving speed: 6 m/s
Driving time: 5 min 18 sec.
Capacity: 1,800 Pers./h
Drive: 630 kW
Rope: 53 mm
Share This Article