Facebook Recognizes Isbjorn's Innovative AI Campaign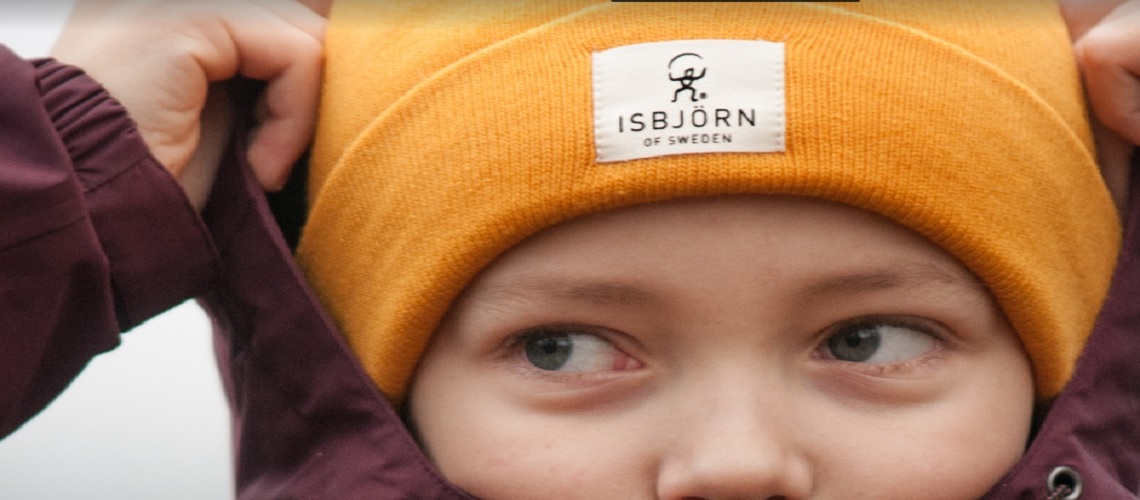 Truly sustainable outdoor children's clothing brand Isbjörn of Sweden has received recognition from Facebook for its groundbreaking AI campaign, which resulted in a reduction of web order returns by 50% and an increase in sales by a quarter.
Isbjörn's unique and engaging Facebook campaign, developed by Swedish agency Salgado in conjunction with Facebook, featured AI chatbot Bernard who engaged with customers on Messenger and then Isbjorn's website, guiding them personally through their shopping experience to ensure correct size and garment choices.
The campaign was backed up by a series of Facebook adverts, which ran from November 2019 to January 2020. The hugely successful campaign stood out to the team at Facebook has highlighted Isbjörn's campaign as a stand-out case study on the platform. Impressed by the high engagement of more than 400 customer conversations with Bernard on Messenger, and the 95 x return on ad spend, Facebook also singled out Isbjörn for its commitment to reducing individual returns and overall positive impact on the environment.
Not trying on clothing prior to buying online has been a major problem for consumers, with many ordering several different sizes of the same garment and then returning the incorrect sizes. Isbjörn's friendly AI bear Bernard has played a crucial and pivotal role in changing the often-complex online buying process.
Isbjörn of Sweden Founder and CEO, Maria Frykman, commented: "Being singled out by Facebook is a great accolade for our brand and our unique campaign with Salgado. Every part of our business strives to be truly sustainable and this includes all aspects of our online store. By building these close advisory relationships with our customers, via Bernard, we're able to offer the most convenient and accurate buying experience, while also reducing environmental impact in areas such as freight and inventory handling."
Isbjörn aims to continue to develop its AI technology for international markets, working closely with Salgado to continue its sustainable mission by providing a fun and engaging experience to consumers.
Share This Article