Eurotunnel Le Shuttle Welcomes Back Brits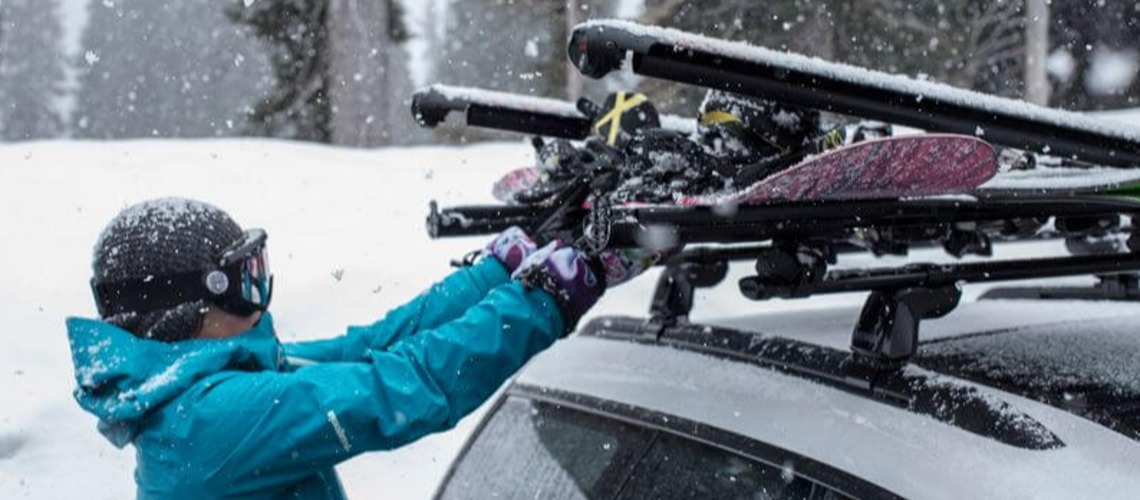 With the announcement that travel restrictions between the UK and France are easing, those of us chomping at the bit for that fresh white powder and aprés-ski can finally head to the Alps and catch the 2021/22 season! In this post-pandemic, eco-conscious era we live in, the most hassle-free way to get there is to self-drive with Eurotunnel Le Shuttle.
Europe offers some of the best ski resorts in the world, so load up the car with all the family or a group of friends, hit the road and Eurotunnel Le Shuttle will whisk you across the channel from Folkestone to Calais in just 35 minutes. Enjoy the delights of travelling in your own personal space, without having to worry about baggage allowance, tedious airport queues and leaving your beloved dog at home - yes, furry friends can travel too!
Once you arrive in France it's full steam ahead towards the snowy slopes, but why not head 'off-piste' and enjoy all that it has to offer along the way. Stop overnight in one of the 17 beautiful French wine regions for the perfect opportunity to fill the boot with all your favourite tipples and local supermarket treats for all the family to enjoy after those exhilarating days on the mountains. On the way there, you may be in a hurry to get your skis on, but with your chosen route home you can take your time, get creative and stop to enjoy Europe's many beautiful towns, cities and nature parks.
Eurotunnel Le Shuttle's top five reasons why self-driving is the answer for the 2021/22 ski season:
Greater flexibility
Having your car readily available once you arrive at the resort allows you to seek out nearby places of interest, transport your ski gear to and from the slopes as some chalets and hotels are a short bus ride away, depart with ease should there be any resort closures due to Covid-19 outbreaks, and best of all… be in charge of your own time schedule!
Lower cost way to travel
Driving to France doesn't have to be an expensive endeavour, it's possible to shop around for fuel prices and avoid toll roads in some places. The cost of flights or ferries often comes with extra fees for luggage, which when you ski can become expensive; driving mitigates this.
More room for luggage
Taking a car allows skiers to pack in more than the amount aircraft baggage allowance permits, which is perfect for those who don't fancy travelling lightly. Another luggage perk is that you also avoid the airline fees that come with taking additional items like skis and poles.
Perfect for children
Driving to a ski resort is great for families. You can stop frequently at service stations and laybys to let the children stretch their legs, and the constant change of scenery can help to keep them occupied. The family car is also a more familiar environment than an aeroplane, so they'll find it easier to relax and nod off.
Dog friendly
Unlike when travelling by plane, dogs can accompany you in the car with Eurotunnel and even have the chance to blow off some steam in the designated pet exercise areas before boarding the shuttle. Also, not only dogs are permitted on board the service; cats, ferrets and other pets are welcome.
Ski Resort Drive Times from Calais
Le Grand Bornard & La Clusaz (7h35)

Saint Gervais (7h45)

Chamonix (7h45)
Ski savings
Eurotunnel customers can also take advantage of an exclusive promotion with Skimium, saving up to 60% off ski equipment rental, as well as savings in Decathlon's flagship Calais store:
Share This Article