Erna Low Asks - Where Is The Best Place To Ski Over Christmas?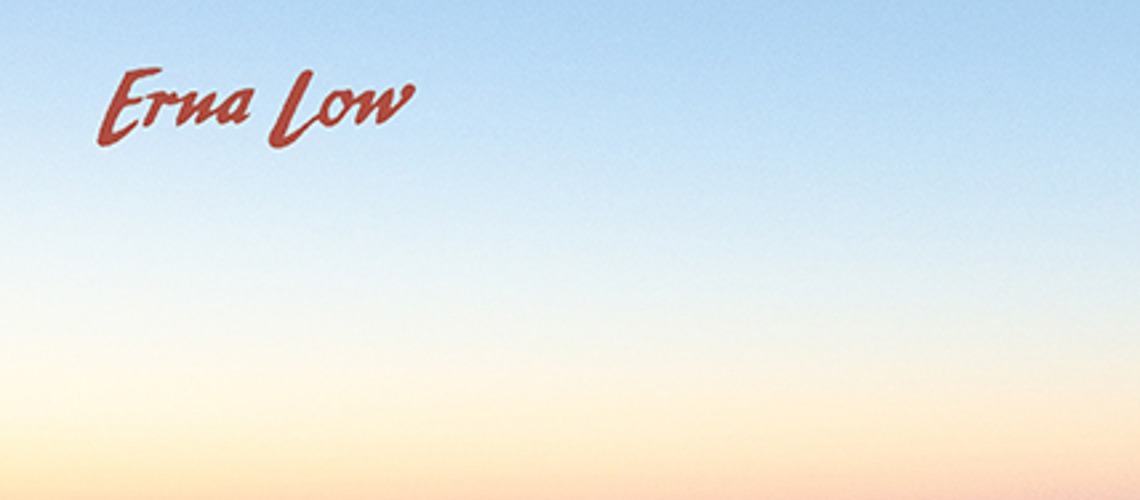 One of the most exciting things about Christmas morning, aside from the presents of course, is waking up to see if it has snowed. Movies have sold the White Christmas dream since forever but unfortunately for most of us, the chances of it happening are not so good.
Erna Low is the UK's oldest ski holiday company (celebrating 90 years of travel excellence this year) and is well known for alpine knowledge and excellent customer service.
Part of the NUCO Travel group (acquired in 2019), Erna Low is quickly growing, with a new online booking platform which hosts 1000s of winter holiday deals.
So where should we go to guarantee waking up to snow on Christmas day? Jane Bolton, MD of ErnaLow.co.uk has shared her advice on the Alps resorts that offer festive fun and plenty of snow. December in the Alps, with the festive buzz, is arguably one of the most wonderful times of the year to experience a ski resort. It's a fantastic time to visit if you have a family and/or young children as the resort decorations and festivities add to the magic of Christmas for young children. And as a bonus, most resort chalets come with the option of a private chef, meaning you won't have to lift a finger when it comes to cooking Christmas dinner.
Jane comments:
Val Thorens, French Alps
"Sitting at an altitude of 2,300m Val Thorens is Europe's highest resort. Its high altitude and very good snow record guarantees there will always be plenty of snow and its north facing slopes also guarantees that the snow on the slopes will keep in good condition; meaning all the early snow from October and November will form a good base for any December snow. So if the deciding factor on where to ski in December was fresh powder, then Val Thorens should be your best bet. With its slopes so high up, it is already covered in snow typically from late November.
Father Christmas in Val Thorens, Image: Val Thorens Resort
"As part of the Three Valleys, a ski area with over 600 km of pistes, there is more than enough ski area for anyone regardless of skill and ability level. If you plan on visiting, it's worth booking your trip early to mid December to avoid the crowds and long queues.
"The famed Apres ski in Val Thorens also means that if you are visiting over Christmas, there is usually a line up of events in the resort. If you are visiting as a family look out for the Magical Christmas week which tends to run from 21st December to up the 27th and features all kinds of activities including torchlight parades, live music and sets, children's entertainment and Father Christmas! There are also other traditional and cultural activities that happen across the village which visitors are welcomed to take part in if they want such as visiting the old church for a music concert a few days before Christmas. The party does not stop in Val Thorens over Christmas; with a well deserved reputation of being one of the liveliest apres ski resorts, you can very much still hit the set up terraces of the La Folie Douce and other party venues.
Kitzbühel, Austria
"Kitzbühel is a truly picturesque resort and one of the most beautiful across Austria and France. For a quiet getaway to the alps, it is perfect for families. Visitors to the resort will find Kitzbühel a lot less busy than other resorts in France. The little cobbled streets are full with Christmas markets and twinkling lights and there's a gluhwein stand round every corner.
"There is an annual visit from St Nicholas (Father Christmas), the Christmas carols are attended by all the locals in the town and you can enjoy your Christmas dinner in an alpine ski chalet. There are non-ski attractions such as the Water World Aquarena and the Sportpark which also has games such as curling and ice skating. Sitting at an altitude of 2,000m Kitzbühel receives a very good amount of snowfall on its slopes and its north facing slopes help maintain lush snowy conditions on the ground.
Méribel, French Alps
"Sitting right in the heart of the Three Valleys where the chalet-style architecture of the buildings is partially blanketed by the wooded trees against the background of the snowy mountains range; and in the month of December, when the Christmas lights come on and the decorations have been displayed all over the town, it looks straight out of a fairy tale. It is no wonder that Méribel was christened from the latin word 'beautiful'. There are a host of free events over Christmas such as a night torchlit skiing event. There is also an English carol service in the resort centre and a visit from Father Christmas himself. Some of Méribel's quality restaurants such as La Terrasse de Brasserie and Tsaretta host very large Christmas menus and serve Christmas dinners on reservation. The Méribel village sits at 1,450m however the pistes rise up to 2,952m on the Mont du Vallon. With up to 600km of pistes, great snow record and an excellent ski lift system, it is one of the best resorts to visit for your December ski retreat.
Tignes, French Alps
"Sitting at 2,100m it is the highest resort in L'Espace Killy and has a fantastic snow record. It is a world renown high altitude ski resort that is also well known for its fantastic skiing conditions. It also has fantastic snow making equipment to supplement any shortages.
"If you are visiting with the kids, look out for the Father Christmas tour and his distribution of papillotes. The street decorations and Christmas lights of the streets and the Maison de Tignes with illuminations are quite simply stunning. There is also an amazing Christmas eve event hosted in the village by the ESF ski school when they carry out a torchlight descent of the mountaineering which is followed by a theatrical parade in the village and lots of elaborate fireworks; an absolute favourite among young children."
Share This Article