Elan Sold To Private Equity Fund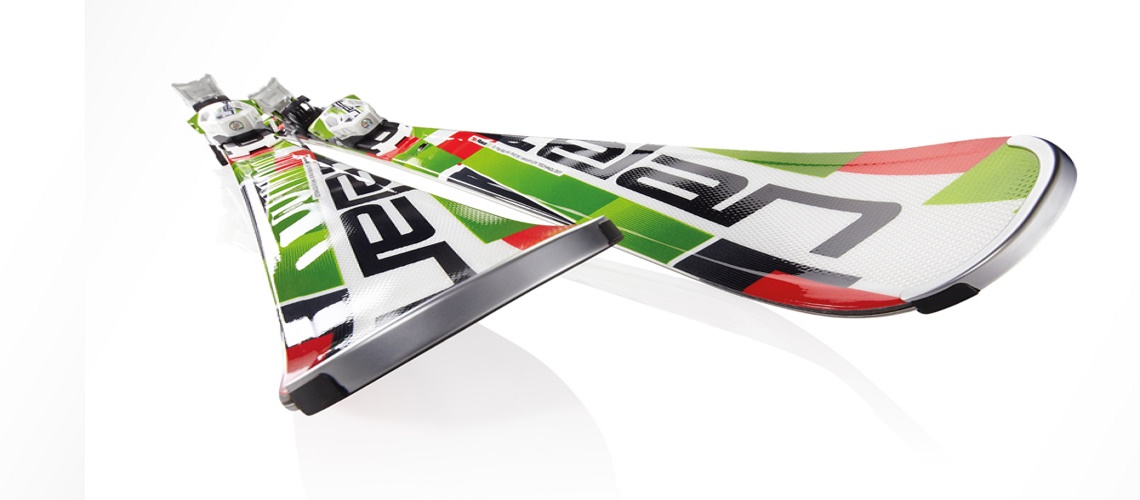 KJK Management is very pleased to announce that KJK Fund III, a EUR 250 million private equity fund launched in 2018, has completed the purchase of 100% of the shares of Elan d.o.o., one of the world's leading sporting goods companies. Elan, based in Begunje, Slovenia, was founded in 1945 and operates under four main divisions: i) Winter sporting equipment, where Elan is a world recognized innovator and leader, ii) advanced high-performance racing and leisure sailing yachts, iii) engineered solutions for large multi-purpose arenas and stadiums world-wide, and iv) highly-technical advanced composite components utilized in renewable energy.
Mr. Kustaa Äimä, the founder and senior partner at KJK, stated that "We are delighted to have closed the purchase of Elan after 9 months of work. We believe that Elan's relentless focus on its customers makes its products highly relevant to consumers, thereby making Elan highly competitive on the world stage." Mr. Äimä commented further that "Elan will play a central role in KJK's efforts to build a sporting goods business focused on enabling friends and families to lead year-round active outdoor lifestyles".
Elan's management team, led by Mr. Jeffrey Tirman, Elan's CEO, will continue managing the company. In addition, Mr. Tirman will assume the role of CEO of KJK's newly created holding company, KJK Sports. Under KJK Sports, in addition to Elan, KJK will combine its other sports and outdoor related investments, including the Estonian-based watersports company, Tahe Outdoors (www.taheoutdoors.com), and Leader 96 (www.leader96.com), the Bulgarian-based bicycle manufacturer.
Mr. Tirman commented "We are pleased to have successfully concluded the sale of Elan to KJK and look forward to the opportunity of working with the entire KJK team and the management teams of the other KJK Sports portfolio companies. We believe that significant synergies exist across the portfolio of sport holdings which will enable KJK Sports to become a truly global, all-season active outdoors sporting goods company".
Slovenian state holding company SDH, which coordinated the privatization of state assets in the country, sold Elan in 2015 with Russian based Wiltan Enterprises Limited acquiring 95.1% and Merrill Lynch International taking the remaining equity. Merrill Lynch International and Wiltan Enterprises Limited, were selected as the best bidders, enabling Elan to continue to operate and to settle its relations with financial and other creditors, SDH said.
Elan is a Slovenian company, located in Begunje na Gorenjskem, specializing in the production of sporting goods. It is best known for its skis and snowboards. Other products include sailboats from 30 to 50 ft length, motor yachts, apparel (mostly sportswear), and equipment for sports facilities. The brand became better known in the 1970s, when Swedish skiing ace Ingemar Stenmark won three consecutive Alpine skiing World Cups on Elan skis. The company also manufactured license-built DG gliders from 1978 to 1991.
The company originated from a Slovene Partisan workshop that operated during the Second World War, when skis were produced for the Yugoslavian Partisan forces. Begunje fielded the only specialized Partisan ski-unit of Yugoslavia during the war. In 1949, the company started with production of small boats, like canoes and kayaks which was later expanded into the production of FRP boats and yachts. The company has also started the production of wide range of gym equipment and sports clothing. In 1978, the production of license-built DG gliders was started. In 1991 the Elan company was split into several subdivisions which continue the production.
The Elan Group consists of 20 interlinked companies under the joint ownership of the Skimar company. Most of the group's companies use the Elan brand-name and logo as part of their projects, products and services. The company's headquarters are located in Begunje na Gorenjskem, while its various manufacturing companies are scattered throughout Central Europe: Elan skis and sailing yachts are made in Slovenia, Elan snowboards are manufactured in Austria, and its motor yachts are produced in Croatia. The group markets its products through independent distributors in 46 countries over the world, with marketing taken over by Elan's own companies in North America, Japan, Germany, and Switzerland.
Share This Article