Eco-Friendly Non Ski Activities Launch This Winter With Oxygene Ski School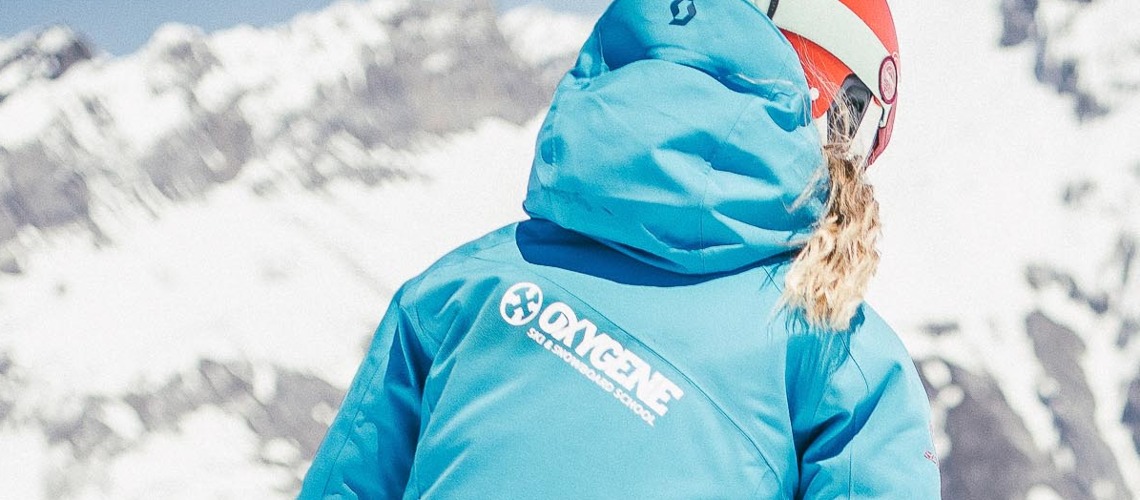 In 1992 two brothers, Bertrand and Pierre de Monvallier, established Oxygene ski & snowboard school in the French resort of La Plagne, hugely popular with British skiers and snowboarders. This was soon followed by ski equipment hire and in 1997, the company expanded to Val d'Isère. In the year 2000, an adaptive program was introduced that subsequently has become a hugely important part of the overall offering. In 2016, Oxygene acquires 3 Valleys ski school Magic in Motion and starts to expand its destinations that today include 14 resorts in the French Alps.
Oxygene celebrates its 30th birthday in 2022
Exhibiting at The National Snow Show, NEC, October 23-34
Strong focus on instruction for British and Irish guests across the French Alps
Oxygene Ski and Snowboard School has launched two new non-ski activities for this winter for anyone visiting the resorts of La Plagne and Val d'Isère.
MoonBikes (brand new concept), the electric alternative to the snowmobile, offered by Oxygene Ski School in La Plagne for this winter
Winterised E-Mountain Bikes now offered with guiding in Val d'Isère
Impacted by an unusual winter in 2020-21, Oxygene was inspired to create new offerings for its clients in order to provide them with new and different experiences
To The Moon…

MoonBikes (moonbikes.com), a completely new concept, are fully electric snowmobiles, but without the noise and pollution. They are easy to ride and lighter than a snowmobile, but can still get up to speeds in excess of 40 km/h.

The Oxygene sessions are fully guided and start after the ski lifts have closed down in the early evening. They allow riders to explore the resort of La Plagne in a completely different way, turning the entire mountain into a playground.

MoonBikes are offered exclusively by Oxygene in La Plagne & Belle Plagne. Suitable for age 16 and over. Price: 90 Euros per person for a one hour guided session, including equipment.

An Electric Winter…

Oxygene offers fully guided E-Mountain biking sessions with a qualified professional that take riders across the terrain around Val d'Isère once the lifts have closed. E-biking is a booming sport and with winter tyres, they are surprisingly easy and stable to ride in most snow conditions.

Winter E-Mountain bike sessions are suitable for individuals and families with children over the age of 8. The bikes are set up 'Enduro style' and are easy to navigate across the snow.

Price: 39 Euros for a one hour guided session, including equipment. A 2 hour guided trip to watch the sunrise or sunset costs 79 Euros per person, including equipment.

Julien Favre, Oxygene Director, said: "Oxygene has always tried to surprise its clients through new activities and because of the very strange winter we had with Covid last year, we were inspired to think of new ideas and then MoonBikes came along. They are so much fun to ride and of course much more eco-friendly and quiet. As well as the MoonBikes, the E-Bikes on snow is something we know guests in Val d'Isère will love. It's great fun and actually not difficult if you already ride a bike, because the tyres are so good and the power in the bikes makes it much easier, going up or down. We're really looking forward to a winter of activities in the mountains!"
Share This Article