Dynastar Celebrates 60 Years Of Performance, Innovation With New Hybrid Core 2.0 Ski Construction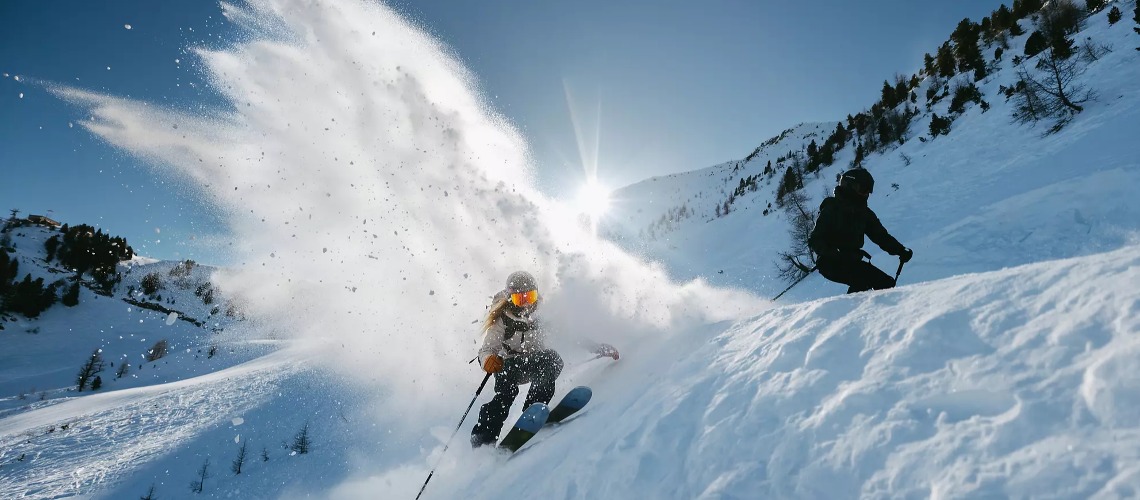 As Dynastar celebrates its 60th anniversary in 2023, the famed brand, which is headquartered at the base of Mont Blanc in the French Alps, has its sights set on simultaneously continuing to lead the way forward in high-end ski performance while carving a more sustainable path forward for itself and for the ski industry.
New for Fall/Winter 23-24, Dynastar's Hybrid Core 2.0 ski construction is a key part of its sustainability journey. Hybrid Core 2.0 improves on the benchmark skiability that has cemented Dynastar's reputation while reducing environmental impact across six key indicators: environmental acidification, greenhouse gas emissions, fresh water use, particulate matter, material and mineral use and fossil fuel consumption.
A life cycle analysis conducted by AIR Coop, a global network of brands that was founded to help inform and improve the social and environmental impact of production, showed that the main contributor to environmental impact was material consumption during the ski-production process. The result: a significant reduction in all six aforementioned environmental indicators that will help reduce emissions by a total of 120 tons from the production of skis while maintaining equivalent or improved performance on the slopes. As a result of Hybrid Core 2.0's development, 45 percent of Dynastar's annual volumes will be eco-designed by the winter of 2025-2026.
"The mountains that inspire our passions and occupy our leisure time are suffering directly from global warming. And it is not just our own playground but the entire natural ecosystem that is threatened. In our view, there is no future for skiing unless it is conceived of in a more responsible way. It is our duty to find solutions to reduce our industry's impact on the environment," said Laurent Richard, Brand Manager at Dynastar. "With Hybrid Core 2.0, a door is opening into the world of eco-design, which will be at the heart of all our future product plans. We still have a long way to go and there are many hurdles to overcome. Our teams will not give up and we will continue working to make our activity more sustainable."
For the 2023-2024 winter season, the Hybrid Core 2.0 technology will be integrated into the M-CROSS, E-CROSS, M-TOUR and E-TOUR ranges, representing 13 percent of total production, rising to 23 percent by the winter of 2024-2025. In three years, the brand's objective is to achieve almost 45 percent eco-designed production of annual volumes. The skis will be manufactured in the heart of the Alps, in the historic site of Sallanches.
Share This Article