Duerr Edges Out Shiffrin In Spindleruv Mlyn Slalom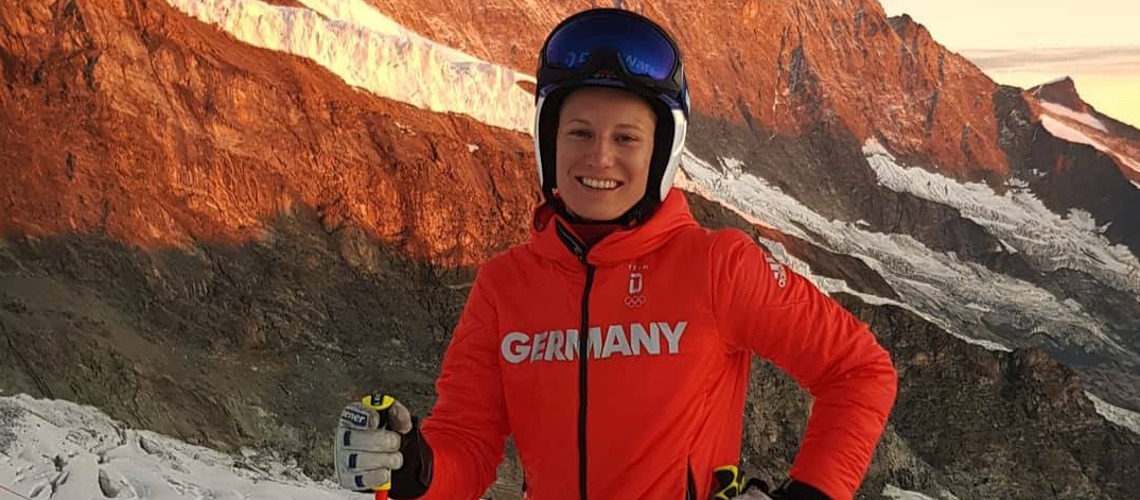 Lena Duerr (GER) got her first classic World Cup win after many close calls. After finishing second to the American superstar on Saturday. Lena Duerr (GER) bounced back to best Mikaela Shiffrin (USA) to win the Audi FIS World Cup slalom race at Spindleruv Mlyn on Sunday.
Duerr was the second-fastest after the first run and put down the second-fastest time amongst the second runs to secure first place. The margin was slim as the German bested the heavy favourite Shiffrin by just 0.06 seconds.
It is the eighth podium for Duerr but first win in a traditional discipline as she finally breaks though to top a podium.
"It took me awhile (to win a classic World Cup race). I just tried to risk it all. I had a little mistake in the flat and I just thought to go all in. So yeah, it is crazy that it happened today," said Duerr. It is the first slalom win for a German skier in 11 years.
"It just feels special to win a World Cup race. This is the most special thing for me today that I am on top. I did not imagine this would be the case today, but sometimes you have to even surprise yourself," said Duerr.
Coming off a scorching run of form, Shiffrin fell short of her fourth win in a row and leaves her at 85 World Cup career victories, still one shy of tying the all-time mark set by Ingemar Stenmark.
Shiffrin held the fastest time after the first run but her second run was a little too slow to maintain the top spot.
"The last months have been nonstop. It has been so many amazing races, I do not expect to win every one. I didn't expect to win ten already this season. So after yesterday and the first run today felt amazing. The second run maybe I didn't risk enough to earn the win but to get second and on the podium and secure the slalom globe are amazing for me," said Shiffrin.
Shiffrin will now have to wait until after the World Championships to attempt to tie the record.
"Lena (Duerr) deserved to win races. She has been skiing amazing," added Shiffrin. "It is not the 86th victory for me but whatever (laughs)."
Shiffrin will not go home empty handed as she already clinched the season slalom crystal globe.
Rounding out the podium was Zrinka Ljutic (CRO), who finished 0.49 seconds off the lead pace.
"It feels amazing. I am not aware of it yet. I think I need to wait a little and then maybe I will be more stoked. It feels like a dream. I have been working for this. I knew I was fast, but I never connected two good runs and now I did and am third. It feels amazing," said Ljutic.
It was the first career podium for the 19-year-old youngster.
"I was not happy after yesterday. I was angry and frustrated because I know I can ski good but I make some stupid mistake or something. So I managed to focus and trust it a bit more and it paid off," added Ljutic.
Anna Swenn Larsson (SWE) and Leona Popovic (CRO) both put down great second runs to finish fourth and fifth respectively.
Franziska Gritsch (AUT) had the fastest second-run and led the field for most of the day until ending up sixth on the table.
The women's World Cup tour takes a pause for the World Championships in Courchevel and Meribel in February.
Share This Article