Downhill World Champion Jasmine Flury Signs With Kastle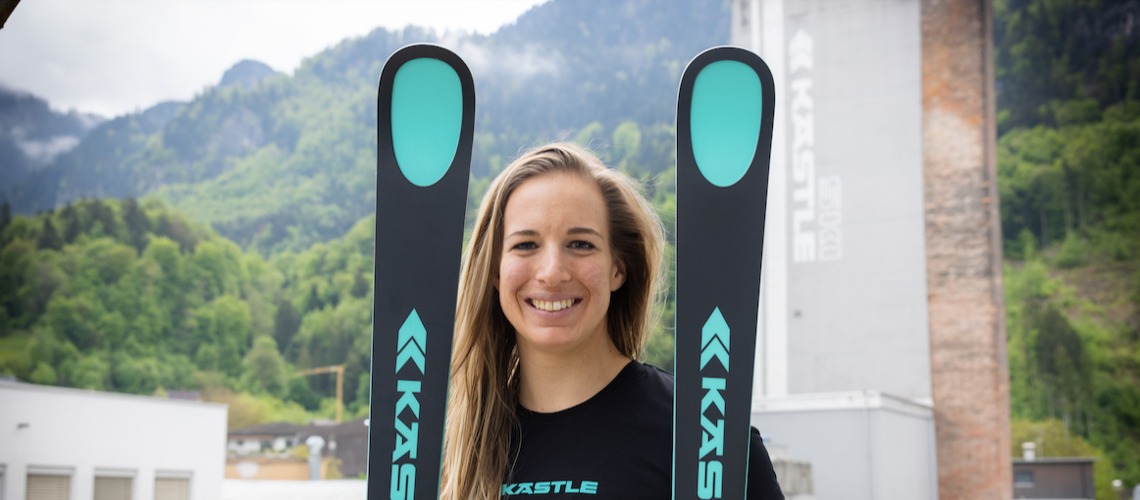 Ever since the last racing season it has been clear that Kästle has come to stay. Therefore, the Austrian ski brand signs the reigning downhill world champion, Jasmine Flury and enters the upcoming World Cup season with a strong speed team.
The Kästle racing team attracted attention in the past season, especially with the brilliant successes of Ilka Štuhec, and proved that the skis made in the presses in Hohenems have winning potential.
These results, the brand's appearance in the Ski World Cup, and its passion for fast skiing are reason enough for Jasmine Flury to decide to switch brands. Above all, she feels extremely comfortable with the black and mint skis and was able to immediately gain strong confidence in the new equipment. This is particularly pleasing for her service rep, Pier-Luigi Parravicini, who has already helped Flury to the World Championship title and will also accompany her during the new World Cup season.
Kästle CEO, Alexander Lotschak, is more than satisfied as well: "Being able to welcome Jasmin to the Kästle family fills us with pride. But we are also aware of our responsibility. After all she is a Swiss skier on Kästle and therefore following in the footsteps of former champion Pirmin Zurbriggen."
With her signature, Flury completes the strong speed team around double World Champion, Ilka Štuhec and Olympic Champion, Ester Ledecká, who have already been under contract with Kästle since last winter.
Pictures
Share This Article