Donny Pelletier To Host Granite Backcountry Film Festival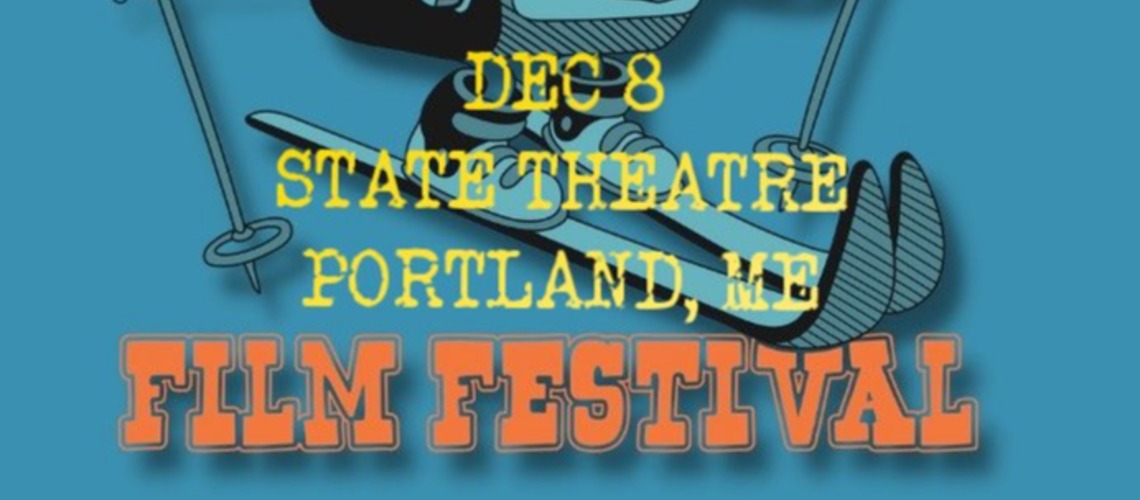 Granite Backcountry Alliance (GBA) is returning to Portland for its 7th annual Granite Backcountry Film Festival at the State Theatre on December 8th, reviving a string of sold-out pre-pandemic festivals from 2016-2019. Donny Pelletier, "Maine's Finest Athlete", will be co-hosting the festival and delivering a presentation to promote Ski Kind, GBA's backcountry skiing code of conduct, in "How to Not Be a Dink This Season." Donny is the beloved alter ego of mogul skiing Olympian Troy Murphy, best known for his heavy Maine accent, out-of-control hot dogging, and love of Moxie. Donny will also be taking photos with guests (6-7pm) – particularly those that embrace the festival's Christmas Vacation holiday dress attire theme, an ode to the chaos and comedy of the Griswold Family classic film. Overall, attendees will enjoy a vibrant night of activities including a costume contest, raffle prizes, vendors, live music from DJ Ninjah Nick, giveaways, food and drinks, and more!
Produced each year as a celebratory, backcountry community event, the annual film festival film line-up is characterized by stories that show the connection between humans and wild winters.
The Granite Backcountry Film Festival raises critical funds for GBA's network of accessible below tree line glades in New Hampshire and Western Maine, known as "Graniteland." GBA's local projects and programs perpetuate stewardship in the backcountry community and support human-powered activities as the basis for an emerging outdoor economy. Since 2016, Graniteland has amassed 15 backcountry skiing locations, from western NH to western Maine, developing over 45,000 vertical feet of skiing through the deployment of volunteers known as "Quarry Dogs". All terrain is publicly accessible and free of charge with specific information on GBA's website.
"Whether you're an avid backcountry skier or resort skier, the film festival is about finding your own adventure while sliding on snow. Donny best represents that mantra and we are thrilled to have him support our cause in his first ever stage performance," said Tyler Ray, GBA Founder and Granite Chief. "Plus, we get to send someone to Iceland, creating a once-in-a-lifetime experience. For any skier, this event will surely keep you entertained and praying for snow."
A film in this year's line-up is based right here in Maine. "Ski Together" tells the story of Inclusive Ski Touring (IST), a non-profit organization focused on getting more people outside by introducing them to the joys of ski touring and split-boarding in an encouraging environment at little to no cost. In the film, IST founder and Executive Director Zachary McCarthy charts his own journey finding the backcountry as a space of purpose and connection, which inspired him to start breaking down barriers in the community so more people could share this joy.
The Granite Backcountry Film Festival will take place from 6pm – 10pm on Thursday, December 8 at the State Theatre in Portland (609 Congress Street). Tickets are $25 in advance and $30 at the door. Attendees will have the opportunity to explore backcountry vendors including the Mt. Washington Backcountry Ski Festival; Black Mountain of Maine; Inclusive Ski Touring; Hilary McCloy PT; Ski The Whites; Gorham Bike & Ski; Weston; Green Machine; Winterstick; Shred Electric; Fischer Skis; and Northeast Mountaineering.
Film festival tickets are $25 online / $30 door and available for purchase here,.
ABOUT GRANITE BACKCOUNTRY ALLIANCE
Granite Backcountry Alliance (GBA) seeks to enhance wintertime outdoor recreation across New Hampshire and western Maine by developing its network of low-impact human-powered backcountry skiing. Since 2016, GBA has developed over 45,000 vertical feet of terrain and maintained an additional 10,000 vertical feet of historic ski trails. Working with local partners such as Upper Saco Valley Land Trust, White Mountain National Forest, the Frackleton Family, and the White Mountain Reflection Center, GBA has generated terrain supply to meet the surging demand of backcountry skiing, the fastest-growing segment in the ski industry.
Share This Article