Dodge Ridge Ski Resort Transitions To New Owners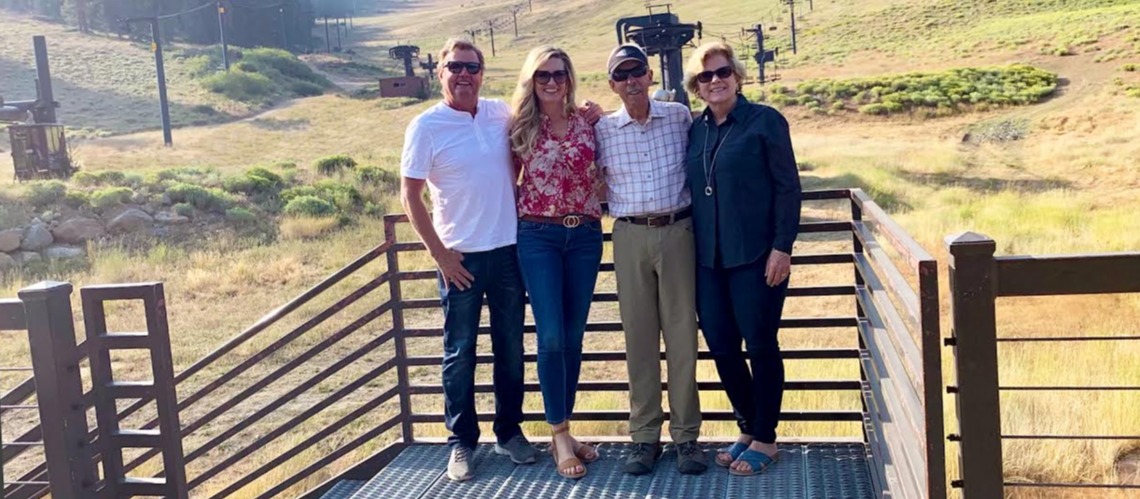 After 45 years of family ownership, Dodge Ridge Ski Resort, on the Stanislaus National Forest in Tuolumne County welcomes new owners. Invision Capital, owners of Mountain High Resort in California, and Karl Kapuscinski, President and CEO of Mountain High Resort will take over from Frank and Sally Helm who operated the family-owned ski resort for the last four decades.
Founded in 1950, Dodge Ridge has remained a family-owned and operated resort with only two owners throughout its distinguished history, beginning with Earl Purdy, who founded the ski area. The Helm family purchased Dodge Ridge in 1976, setting in motion a new era for the area and Dodge Ridge became a progressive and sustainable business for Tuolumne County. During the first two decades, the Helms tripled the resort's skiable acreage by making key lift installations and completing a £4.5 million expansion in 2007, which included the addition of the 16,000 sq ft Family Lodge. The Helms, in partnership with the US Forest Service (USFS), have received approval for a lift-accessed mountain biking plan, which is ready for development under the new ownership.
The new ownership will assume control of all facilities which includes 862 skiable acres, with 1,600 vertical feet, 68 trails, and 12 lifts, along with the operation of the Pinecrest, Clark Fork, and Brightman Flat USFS campground complexes. 2021/22 Dodge Ridge season pass holders will continue to enjoy unlimited access to all lifts and skiable acres every day of the season.
Dodge Ridge will now become a partner resort of the Powder Alliance, which will provide free skiing and riding perks at 15 other partner resorts throughout the western United States, Canada and Japan.
Sitting 2.5 hours east of the San Francisco Bay Area, Yosemite's Tuolumne County spans California's Gold Country, High Sierra and the lion's share of Yosemite National Park. Covering an area of just over 1.45 million acres, Tuolumne County is known for its pristine, scenic vistas reaching into the foothills of the Sierra Nevada Mountains providing miles of trails for keen, and amateur hikers alike in the great outdoors.
Share This Article