Direct Ferries Say 'Choose A No-Fly Ski holiday This Season'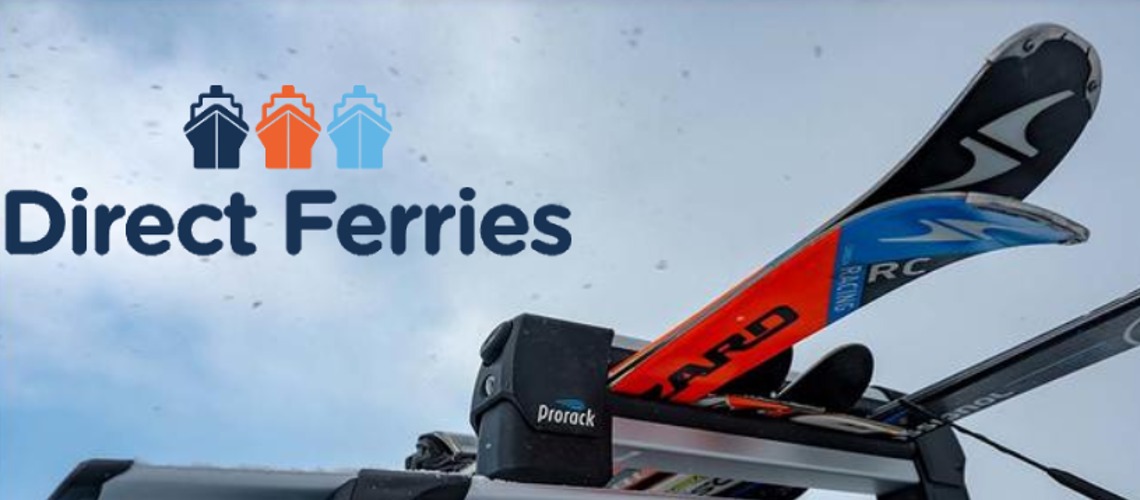 This ski season is set to be the fullest and busiest since 2019, as skiers eagerly return to the pistes following three years of travel restrictions.
When it comes to taking a ski holiday, no fly is the travel of choice for sustainable skiers. With Direct Ferries, skiers can opt for the flexibility and sustainability that ferry travel offers in a bid to reduce their carbon footprint. The IPCC warned at COP 27 that despite some progress, our global efforts remain insufficient to limit global temperature rise to 1.5 degrees Celsius by the end of the century.
Ferry travel allows travellers to make greener and more eco-friendly choices to reduce their travel carbon footprint. A single foot passenger travelling on a ferry produces only 19g of CO2e per kilometre compared to 154g for the average short-haul flight passenger (Department of Energy, Food and Rural Affairs).
The Direct Ferries Carbon Calculator allows passengers to calculate their carbon footprint, travelling by train and ferry, car and ferry (petrol and electric) and short haul flight, so they can see the positive impact they are making in just a few clicks.
Ferry travel for freedom, adventure and flexibility
Travelling by car and ferry means more flexibility, more room (all that extra ski equipment!) and time saving at airports – meaning skiers can drive directly from port to piste and enjoy more adrenaline boosting time on the slopes.
Ferries have a wide range of facilities onboard suitable for all age groups, with ships equipped with restaurants, TV lounges, children's playrooms and duty-free shops.
Some crossings also have the option of choosing the quiet and relaxed atmosphere of the Club Lounge, with an all-inclusive food and beverage offering including alcoholic drinks, breakfast, and main meal options.
Driving and taking the ferry to a ski holiday makes for a beautiful road trip, with total flexibility and control. It also means the freedom of having the car to stop off and explore sites on the way and discover the local surroundings of the ski resort.
Ferry travel for cost saving
Club Med reports that despite rising costs and inflation, more than half of respondents polled (55%) in a recent survey are still going ahead with a ski holiday but with certain factors taking on more importance. When looking to book a destination or resort, value for money is now the single most important factor for 40% of people.
The cost of flights often deters would-be skiers or families needing to travel in the school holidays from enjoying the sport. Driving and crossing by ferry is not only greener - it offers excellent value for money avoiding baggage and airport fees, not to mention the risk of cancellations. It also means you can stop and stock up at the larger supermarkets before you get to your chosen resort.
Here are some great European ski destinations that can be reached in 12 hours or less from Calais, the top crossing choice for UK skiers.
Chamonix, France - 8-hour drive from Calais 870km

Courchevel, France - 9-hour drive from Calais, 965km

Méribel, France - 9-hour drive from Calais, 957km

Courmayeur Italy - 9-hour drive from Calais, 909km

St. Anton, Austria - 10.5 hour drive from Calais, 1030km

Andorra -

12 hour drive from Calais, 1152km
Established in 1999, Direct Ferries is the world's largest ferry ticket booking site. With access to live ferry timetables throughout the Mediterranean, Irish Sea, English Channel, Scandinavia, Asia and Australasia, travellers can compare prices and sailing times on more than 3,300 ferry crossings from more than 700 ports around the globe and book ferry tickets sold by over 230 ferry companies worldwide. Globally over 4,500 travel agencies and sites already have partnered up with Direct Ferries and use their booking technology, such as a travel agent booking portal, white label booking engine and API.
Share This Article