Destimetrics - Summer, Winter Lodging Show Mixed Results In West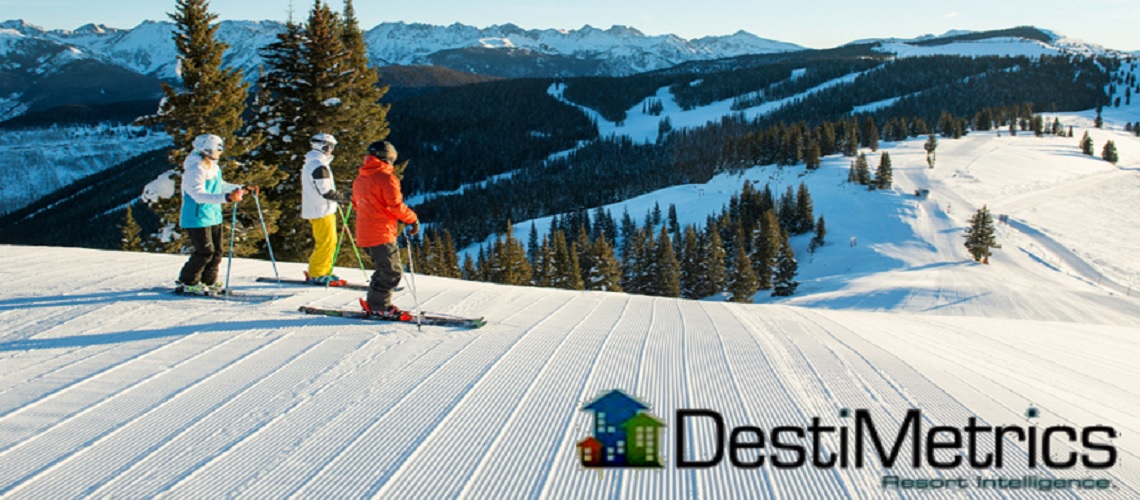 The six-month summer season, from May through October, finished with lackluster lodging results and the softest aggregated summer occupancy figures in a decade in western mountain destinations. A modest gain of 2.8 percent in the average daily rate (ADR) boosted overall summer revenues despite a 1.2 percent drop in occupancy, according to the DestiMetrics Market Briefing from Inntopia. That led to a 1.4 percent increase in revenue for the summer season. These results are based on data collected through Oct. 31 from 18 western mountain destinations across six western states.Destimetrics
The month of October eked out a one percent gain in occupancy along with a 0.4 percent increase in ADR to deliver a 1.2 percent gain in revenues.
"This is the first summer season since 2009 that we've reported a year-over-year decline in occupancy from the previous season," reported Tom Foley, senior vice president of business operations and analytics for Inntopia.
Foley said that "the overall decrease in occupancy was due to a decline in bookings … triggered, at least in part, by economic volatility over the past 12 months. That unpredictability has caused consumers to push back on ever-rising rates in many discretionary spending categories, not just travel."
The Briefing also noted that increased competition from other destination markets and a maturing summer season in mountain resort communities are contributing to the downward shift in occupancy.
Data for the winter season, November through April, indicate a soft start in seasonal winter occupancy that is similar to the past summer, with rates and revenue up while occupancy declines. Reservations for November, January, February and March are all down as of Oct. 31, while room rates are up in all six winter months.
The booking pace during October, which measures reservations taken in October for all months in the winter season, was down 2.5 percent compared to a year ago.
The trend of lower occupancy being offset by higher rates "is a continuation of the pattern we saw throughout the summer, and indicates this is a trend and not an anomaly," observed Foley. October snow in many western regions could lead to a bump in bookings "that should show up in our November data," Foley added.
"Looking forward to winter, we are optimistic that a great snow year last season along with some strong early season snowfall this year will help boost winter bookings in the weeks and months ahead. That said, as with any winter season at this point, the weather and economy are great unknowns, and have the potential to drive either a positive or negative outcome, so lodging properties will have to closely monitor the changing dynamics to keep pace with the occupancy and rates seen in the past few winters."
Share This Article