Decathlon Activity Index 2019 Shows Kids Much Less Active Than Their Parents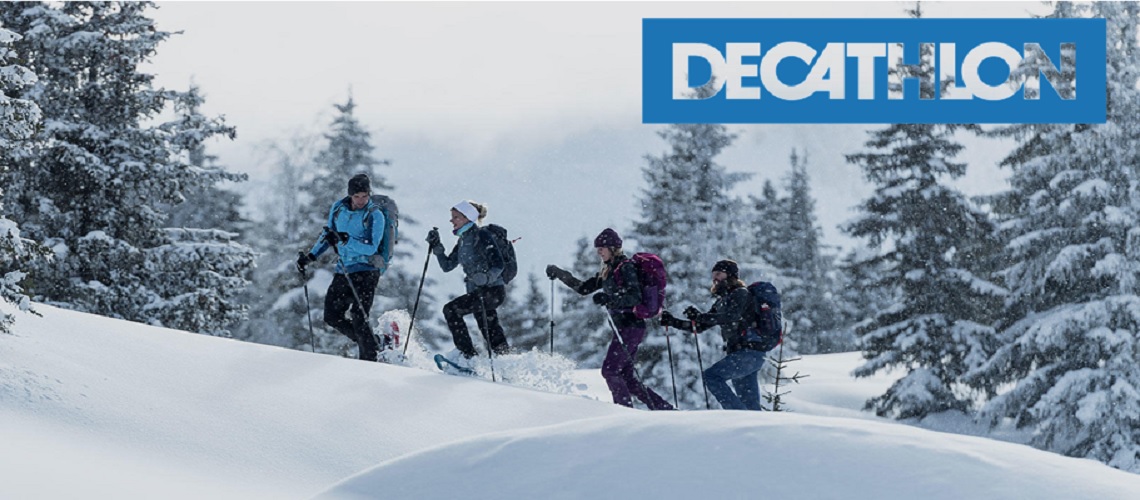 A number of British children are less active than their parents, reveals research in time for the school holidays.
Concerning new data reveals that parents are more active than their children, with low family activity levels being a key factor in this
77% of parents exercise more often than their children
77% of parents said that their family makes no effort to exercise
A survey of more than 7,600 UK adults published by Decathlon in the Decathlon Activity Index 2019 shows that kids are the least active family members, when it comes to monthly exercise levels.
When describing their families' monthly activity levels, almost two thirds (64%) of parents said they believe they are fitter than their child, with an astonishing 77% saying that they exercise more than their child does, even with regular PE lessons factored in.
This is something that worsens as children age, as a massive 93% of parents said they feel they are fitter than their adult children - with both sexes being in agreement on this*.
Over three quarters (79%) of parents surveyed said that their family makes no effort to exercise. Furthermore, only 11% said that they exercise together with their family.
The findings that kids are the least active family members complements recent research published by NHS Digital**, which showed obesity levels in children aged Year 6 has increased to 20.1% in the past year - which is more than one in five children.
Shockingly, only 31% of children hit or exceed the daily recommended 10,000 steps walked per day. This was something even fewer grown up children managed to do - with just 27% of adult children managing to regularly walk 10,000 steps daily.
Chris Allen, market manager at Decathlon commented: "It's really concerning to see how unfit kids are and just how few families are exercising together. The research also looks into the activity levels of adult children, revealing how they too are less active than their parents - suggesting that learned habits from childhood are affecting activity levels in their adult lives.
"Children today are pursuing less active and exercise-based past-times; the key is to make it fun for them by finding a sport or form of exercise they genuinely enjoy. Making exercise a more social occasion, by getting friends or the whole family involved is a great way to introduce an active lifestyle to kids.
"With summer here, it's the perfect time to be exercising as a family, as there are plenty of outdoor options - from taking the kids for a kick about in the park, to swimming and cycling as a family."
The Decathlon Activity Index tracks rates of participation in sport and other physical activities across the year through a national survey repeated every month throughout the year.
With over 1500 stores in 49 countries, Decathlon is the largest sporting goods retailer in the world.
Founded by Michel Leclercq in 1976, Decathlon started with a store in Lille, France. It started to expand abroad a decade later, to Germany in 1986, Spain in 1992, Italy in 1998, Portugal, the United Kingdom in 1999, China in 2003, India in 2009, Hong Kong in 2013, Malaysia in 2016 and Southeast Asia in 2012 and South Africa, Philippines in 2017 and Australia in 2018. The company employs more than 87,000 staff from 80 different nationalities.
Share This Article