CWA Honored With Red Dot Award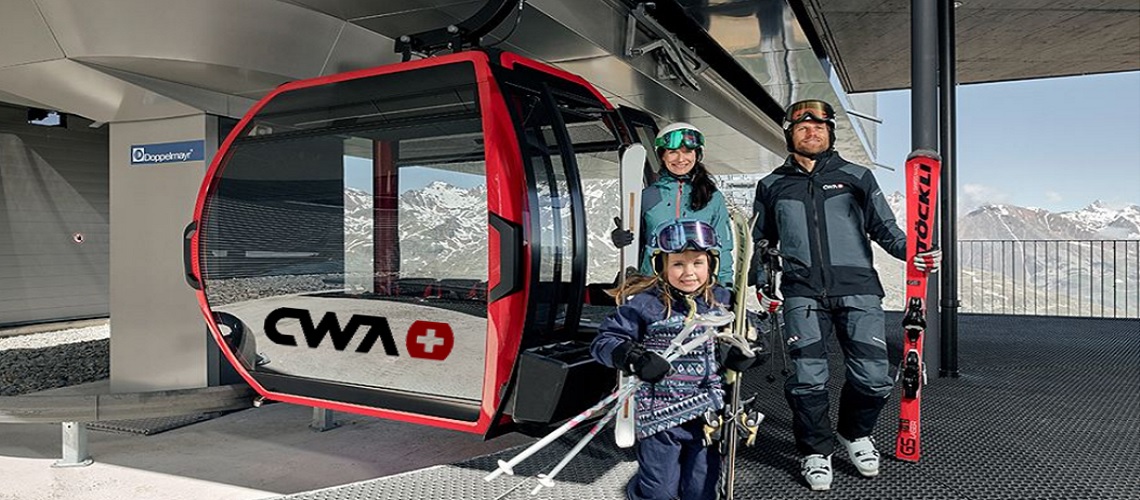 Following in the footsteps of last year's "Best of the Best" award for the OMEGA V, Swiss cabin manufacturer CWA Constructions SA/Corp. has now received a new accolade with the Red Dot Award: Product Design 2020 for its 3S cabin, the ATRIA. This prestigious award is a seal that identifies top design quality and is only conferred for products that demonstrate design excellence.
The ATRIA exudes an exceptional ambience. The clean lines underline its purist design. When developing the new cabin and its fittings, each detail was consistently aimed at providing passengers with maximum transparency and vision, both from the outside and from the interior. The slender aluminum structure and extensive panorama glazing create a striking outer appearance and provide an uncluttered view of the surroundings. Inside, ergonomic features and sustainable materials ensure enhanced passenger wellbeing and comfort.
Design excellence is the mark of outstanding products
The deciding factor in the jury's selection as winner in the category Red Dot Award: Product Design 2020 was the consistent, understated appearance that gives the ATRIA its timeless elegance. The uncluttered cabin interior creates a sense of calm and security.
"The winners of the Red Dot Award have proved that they have created excellent products worthy of winning an award. The products won over the jury not only through their aesthetic, but also thanks to their incomparable functionality. With their designs, the award winners are setting new standards in their industry. I wish to congratulate them most sincerely on their success," said Professor Dr. Peter Zec, founder and CEO of Red Dot.
With more than 6,500 products submitted for the Red Dot Award: Product Design 2020, this year marks a record number of entries. The winners will be celebrated online from June 22 to 26, 2020 as part of the Red Dot Design Week.
In order to appraise the wide scope of design in a professional manner, the Red Dot Design Award is broken down into the three distinct disciplines: Red Dot Award: Product Design; Red Dot Award: Brands & Communication Design; and Red Dot Award: Design Concept. With more than 18,000 submissions, the Red Dot Award is one of the largest design competitions in the world. In 1955, a jury convened for the first time to assess the best designs of the day. The name and brand of the award were developed in the 1990s by Red Dot CEO, Professor Dr. Peter Zec. Since then, the sought-after Red Dot has been the revered international seal of outstanding design quality. The winners are presented in yearbooks, museums and online
Share This Article