Courchevel Announces Improvements For Winter Season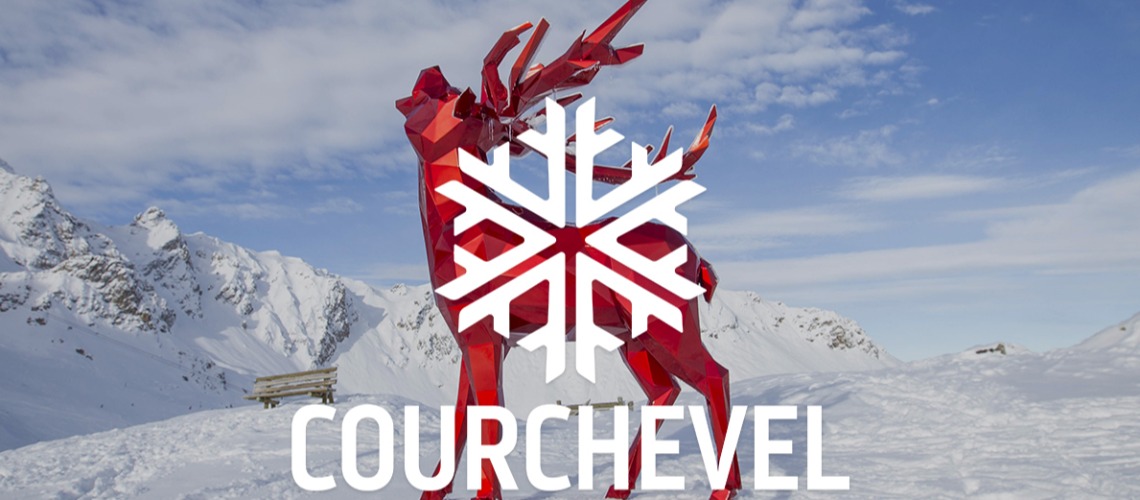 Courchevel has announced major developments fopr the coming season
5 NEW SUITES-CHALETS AT K2 PALACE
This winter, 5 new Suites-Chalets will be added to the K2 Palace in Courchevel 1850. These Suites Chalets, which are the perfect balance of contemporary and alpine tradition with almost 300m² of living space, are arranged over 3 or 4 levels and can be accessed by private lift. Each one can accommodate 6 people in 3 bedrooms, all with en-suite bathrooms and an unobstructed view of the dent du Villard and the Courchevel valley. Guests can also use all the services and facilities of the luxury hotel to which they are connected.
RENOVATION AT FAHRENHEIT SEVEN COURCHEVEL****
This winter, at the foot of the Courchevel Moriond slopes, the Fahrenheit Seven apartments are getting a makeover with some new rooms! 13 Junior Suites for 2 people and 4 Signature Suites for up to 5 people have been added to the range. The added bonus with these rooms is that they are all designer and comfortable with king sized beds, views over the valley and magnificent sunsets!
AWAKEN YOUR SENSES AT THE NEW TREATMENT AREA IN HÔTEL DE LA LOZE****
On the snow front of Courchevel 1850, Maison Fenestraz's Hôtel de la Loze, one of the resort's first hotels, has opened a new treatment area. A well-being cocoon that will delight those who love new experiences. The programme includes alternative therapies to connect guests with their deepest emotions. To help you let go, the materials honour nature with a large plant-covered wall, using natural terracotta, pink Himalayan salt and warm colours. The ambiance is enhanced by a bespoke fragrance and warm, subdued lighting. The two treatment rooms are unique, one inspired by an old, very cosy and warm chalet, the other more refined and an ode to simplicity. The tour includes a walk through nature through a tunnel in which 4 sensory showers evoke the worlds of the countries where Maison Fenestraz is based: Argentina, Brazil, France and Italy. Then, to increase the benefits, guests alternate between the sauna and its pink Himalayan salt wall and the steam room with its two innovative experiences: the ayurvedic thread and the bewitching mist. Finally, the snow fountain completes the experience by giving the body a thermal shock, a practice renowned for reducing stress and improving blood circulation. More than just a moment of well-being, it's a real journey, an exploration of the outside and the inside!
140€ for a 55-minute massage
80s EVENINGS AT THE BAR DE MADAME LA SIVOLIÈRE*****
Cocktail and mocktail lovers know that Bar de Madame is one of the après-ski venues for having fun, celebrating, and enjoying good food. New this winter, every Tuesday evening, fans of the 80s will be able to sing along and sway to the hits of the Top 50, all skilfully mixed by DJ Karo, a real musical chameleon who is a regular at parties in Geneva and Courchevel! From tracks such as «Just an Illusion» to «Girls Just Want to Have Fun», this new event promises to be one wild night!
ALPES HÔTEL DU PRALONG***** TO REOPEN SOON
The Dokhan Luxury Hotel group is moving into Courchevel this winter with the takeover of the iconic Hôtel du Pralong and its 65 rooms and suites.
A NEW NEST ON THE SLOPES!
As well as the Nid de la Loze, this winter skiers will be able to marvel at the beauty of the scenery visible from the new Nid de la Saulire. Located between La Vizelle and La Saulire, this little chalet and its giant deckchairs will be open to skiers looking for a panoramic break between two slopes! Access via La Vizelle gondola lift.
IL RIFUGIO, ITALY ON SKIS
New! This winter, lovers of Italian cuisine will find what they're looking for at the foot of La Vizelle gondola lift and at the top of the Verdons cable car. Overlooking the Cabane des Skieurs, Il Rifugio is the perfect place to enjoy a Mediterranean break between two slopes. The menu features generous, cosy, and affordable dishes, with pasta, pizza and tiramisu topping the bill of course! Whether you're on the terrace (30 seats) or inside (80 seats), thanks to the glass roof, you can also feast your eyes on La Saulire. Prices: from 19 to 35€
LA MAISON PINTURAULT – THREE'S A CHARM
A new season and a new challenge for La Maison Pinturault: food! And once again this year, it's taking on the challenge in partnership with Chef Jean-Rémi Caillon! At the Hôtel Annapurna in Courchevel 1850*****, gourmets will be delighted by the culinary diversity on offer at three restaurants that have been completely redesigned for the new season.
It's the new jewel in the Alpine fine-dining crown, where Chef brings you an immersive experience deep in the mountains, inspired by local produce, including fish, game and farm produce from the surrounding area. At Guinguette, Jean-Rémi Caillon takes his inspiration from the Savoie countryside and the comforting, homely bistro-style food of the "Mères Lyonnaises" to tempt your taste buds while you enjoy a soundtrack of classic French songs. Here you'll find food and sports lovers coming together to admire the stunning spectacle of the sunny Courchevel mountains. And now there's the latest addition to the La Maison Pinturault family. La Fèrma is a new Savoie-style restaurant combining the prestigious setting of Courchevel with traditional "Savoie fare". Take your time enjoying truffles or saffron, Champagne or Ayze to complement the crowning glory of the meal – the cheese!
You can enjoy 15% off in every La Maison Pinturault restaurant if you stay at one of our hotels (discount excludes drinks).
Three is clearly the magic number, as La Maison Pinturault brings three new high-end chalets to Courchevel Le Praz this winter. The three Altaï chalets, with a total surface area of 1,250 m2, combine comfort and modern style with wide open living spaces ideal for socialising. There are also well-being spaces, including spa, massage room, interior pool and fitness suite.
YAZID ICHEMRAHEN HAS SET UP STORE AT LE LYS MARTAGON HOTEL TO DELIGHT YOUR TASTE BUDS!
Come and taste the fabulous desserts lovingly created by this world champion pastry.
Join us at Le Lys Martagon from December 10th to enjoy the exceptional pastries at the hotel, take away or home delivery.
Lys Martagon Hotel, 464 rue de Bellecôte 73120 Courchevel 1850
Share This Article