Celerant Technology Expands Retail Software With Rezosystems - Advanced Rental Solution For The Ski Industry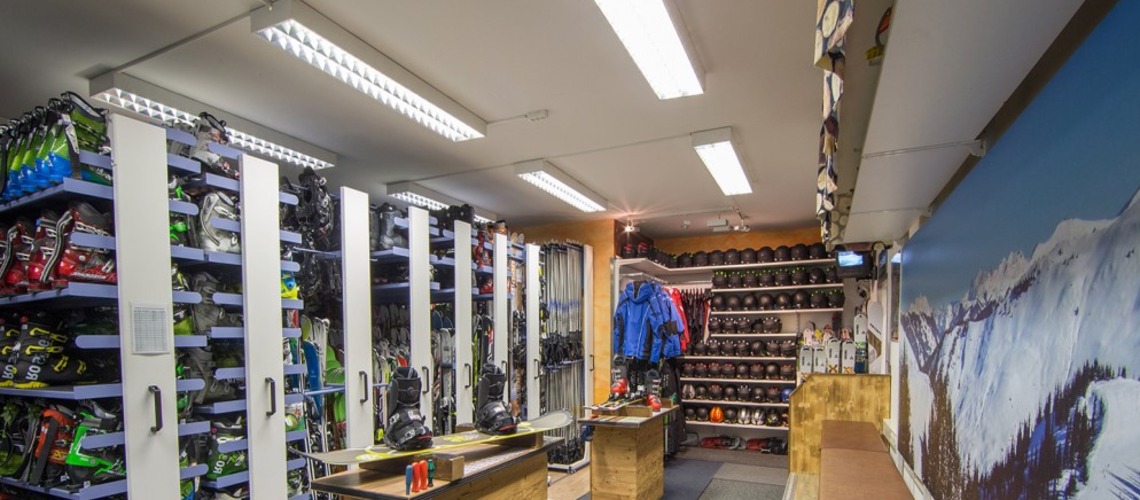 Celerant Technology, a leading provider of innovative retail solutions for the ski and snowboard industry, today announced a partnership and integration with Rezosystems, the creator of custom activity-based reservation systems for ski, bicycle, watersports and jeep/ATV businesses. Rezo extends Celerant's rental management capabilities by delivering advanced reservation management functionality. Through the integration, retailers can place reservations, manage rentals, and accept payment with Celerant's point of sale platform.
"Celerant offers a powerful point of sale system with features that ski and snowboard retailers need," stated Marc Harrell, Business Development at Rezosystems. "We believe our integration compliments their system, and will benefit their retail clients that rent products, or considering to incorporate rentals into their business. Any of our retailers using an outdated retail system can switch to Celerant, and continue using Rezosystems through our integration with Celerant."
Rezosystems started creating custom reservations system for the vacation rental market in 2002, working with multi-property vacation rental companies and individual stand-alone properties - even a backcountry yurt. In 2005, we created our first activity-based reservation system for the ski rental business. Since then, we have built online reservation systems for a variety of recreation industries to include bike rentals, rafting trips, jeep/atv rentals and watersport rentals. We also offer a robust Guide Management System for fly fishing and bike tours. We understand the needs of each business is unique, and so we offer industry-based, custom platforms that make booking simple for both the customer and the business, while giving retailers control of their products.
Taking reservations and processing sales
With Rezosystems, retailers can take reservations in store using a kiosk, tablet or computer. Through the integration, the reservation is pulled into Celerant's point of sale, allowing the sales clerk to process payment. New customers can be easily added to the system, and multiple people can be included on a single reservation. Sales clerks can also add additional information to the reservation, which can be printed on the receipt, along with the rental package, days rented, discounts, deposit, balance due, and more.
Streamlining the reservation process
Retailers can set up rental packages consisting of products with pricing and images; and configure upsell items, such helmets and ski gloves to increase profit. Retailers can also control rental inventory with barcodes, manage seasonal/daily rentals, match any pricing structure (i.e., flat rate, multi-day rate, custom rates), and integrate digital waivers into the booking process. To further enhance the customer experience, retailers can save cards securely with PCI-compliance; quickly process deposits and refunds; and use SMS to send text messages to customers, such as reminders for rental returns.
"We have supported the ski and snowboard industry for many years, and continually add new features and integrations to help retailers in this market be more successful," stated Ian Goldman, President and CEO at Celerant Technology. "In addition to our built-in rental application with Stratus Enterprise, retailers now have the option to integrate with Rezosystems to manage rentals with either of our point of sale systems. As the pandemic comes to a close, rentals are expected to increase, and we believe our new integration with Rezo will greatly benefit our retail clients."
Celerant's integration with Rezosystems is available for Cumulus Retail, a cost-effective, SaaS solution for smaller dealers; and Stratus Enterprise, a comprehensive solution with advanced functionality. To learn more about Celerant's integration with Rezo, please visit http://www.celerant.com/partner/rezosystems.
Share This Article