Carvatech Completely Renews Verdin's Aerial Tramway Cabins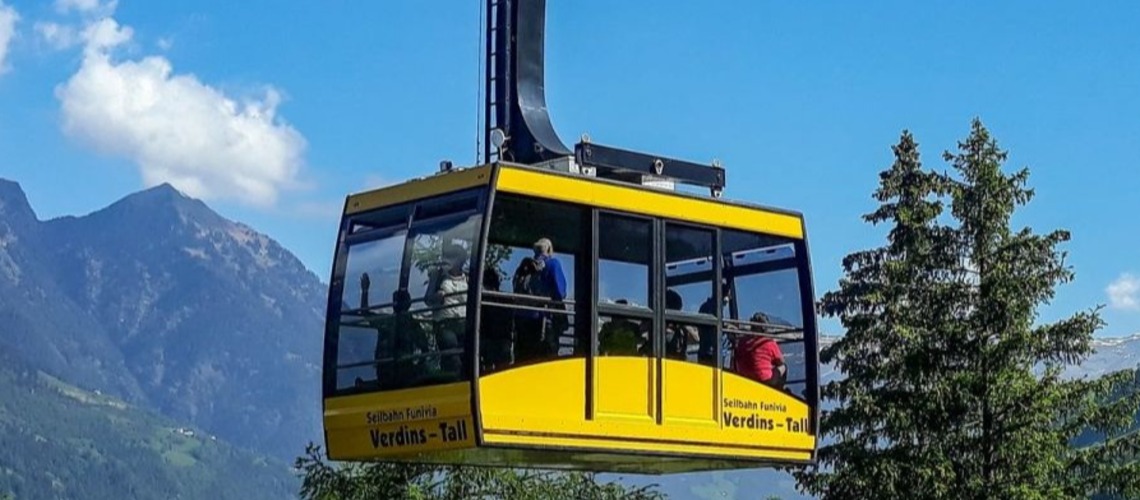 The two modernized aerial tramway cabins of the Verdins-Tall cable car bring visitors and hikers into a varied mountain world that really offers something for everyone.
From the picturesque village of Verdins at around 800 meters above sea level, visitors and hikers can reach the Tall-Hirzer hiking area at 1,450 meters above sea level in just a few minutes.
The opening in May 2021 took place just in time for the start of the summer and hiking season. The picturesque hiking area attracts with many different hiking routes for beginners, athletes and professionals.
FACE-LIFT À LA CARVATECH
The two cabins of the Verdins-Tall cable car offer state-of-the-art equipment: electro-mechanical double-sided sliding doors, safety glazing in mineral hard glass, a special anti-slip floor covering and optimized forced ventilation ensure safety and comfort. Bicycle racks integrated on the folding seats enable the increasing number of bikers to take their sports equipment with them up the mountain.
CABIN EQUIPMENT
Version without car attendant
electro-mechanical 2-leaf sliding doors
Safety glazing in mineral hard glass
Floor: special anti-slip flooring
optimized forced ventilation
Folding bench seats with integrated bicycle holder
Share This Article