Cardo Systems Offers Packtalk Ski System For 2021/22 Winter Season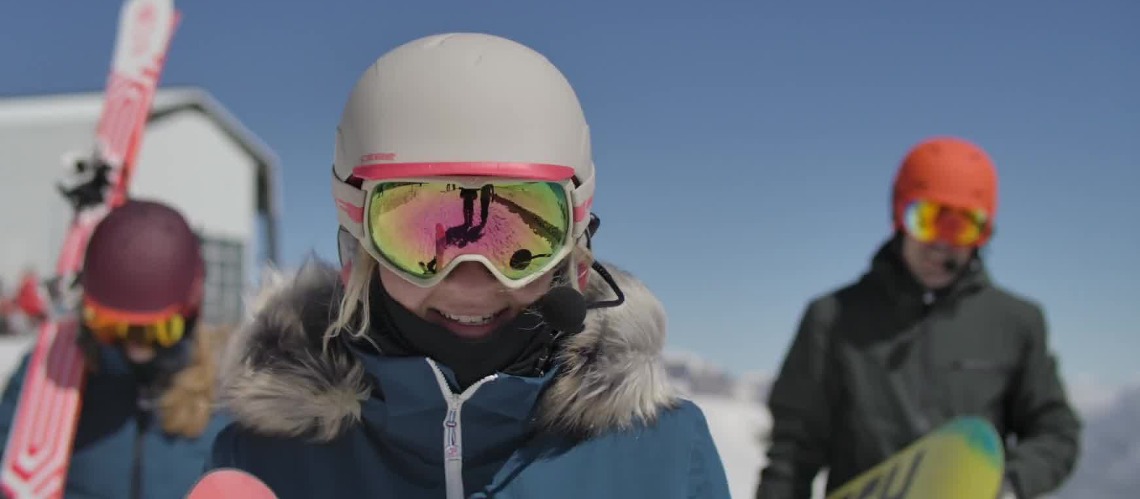 Cardo Systems, the manufacturer of Dynamic Mesh Communication motorcycle communication devices, announced that its Packtalk Ski product line is available for the 2021/22 winter season, giving skiers and snowboarders a new way to communicate on the slopes and in the backcountry.
Founded in 2003 as an early creator of Bluetooth headpieces for cell phones, Cardo Systems develops communication devices for motorcycle riders, with wireless products that allow up to 15 riders to communicate safely up to a distance of one mile between each user.
Cardo Systems' products also offer up to 13 hours of battery life and allow riders to listen to music streamed from their smartphone or FM radio. The Bluetooth connection to the phone enables users to listen to music and answer/make calls while keeping the phone stored in their pocket.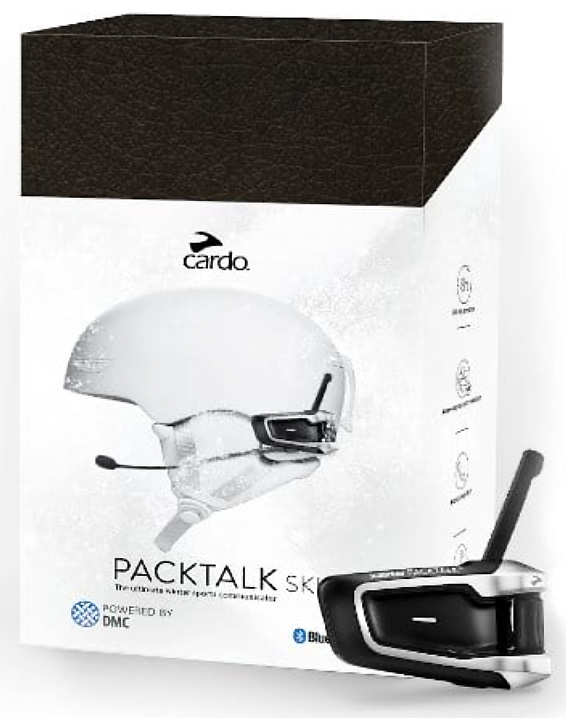 Now the company is bringing its technology to the Packtalk Ski, which uses its Dynamic Mesh Communication (DMC) technology to allow skiers and snowboarders to communicate with up to 15 people via a clear, always-on, flexible group intercom system. The Packtalk Ski device attaches to a skier or snowboarder's helmet and is water and snowproof, with a battery life of up to eight hours in cold conditions (continuously operated at -20 °C and below). The device also works up to 1 km (.62 miles) between each unit in a direct line of sight, giving users the freedom to change positions without losing connection to other group members.
"The main purpose in all of this is to go skiing or snowboarding, but we're adding an element that was never available and allows people to share the experience in real-time," said Cardo Systems Director Bobby Ali. "These are individual sports, but they always end up being social events with our friends. We're thrilled to use the technology we've been developing for years to provide a solution for people who have been stuck waiting to share their experiences while they were on the lift. Those limitations are gone. Now you can have those conversations in real-time."
For more product information, go here.
Share This Article