Candide Thovex Kicks Off Winter With New Outerwear Collection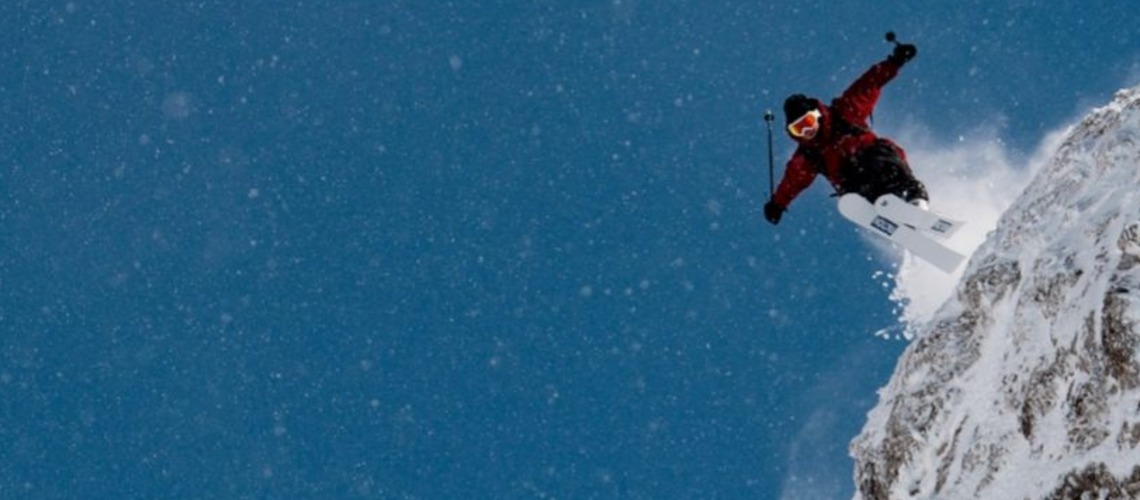 Winter 20/21 marks the launch of CANDIDE, a technical outerwear, apparel and accessory brand that has set out to redefine the rules. Brainchild of Candide Thovex, the brand will introduce a collection of products built on the fundamental elements of timeless design, optimal functionality, and high-level performance.
CANDIDE THOVEX
For most, Candide Thovex does not need an introduction. Candide has been turning heads in snow sports and beyond for decades. As an athlete, his unique vision combined with his creativity and a snowboard-inspired tricks have continuously set new standards for skiers across the globe.
Notable career highlights include having been the first French rider to win a Gold Medal at the X-Games and taking gold in each of the three skiing categories (Big Air, Slopestyle, and Superpipe). in 2010, after defying all odds following a major accident, Candide came first in most respected backcountry skiing competition: the Freeride World Tour.
Since then, Candide turned his attention to film making. He has released multiple online video series collecting millions of views, such as Candide Kamera, One of Those Days, and 2018's Ski the World, for which he won 2 Golden Lions in Cannes (Lions d'or – the highest prize given to creative marketing and advertising films at the Cannes Film Festival).
In short, Candide is seen by his peers as one of the best skiers of his time, and he continues to push the limits in everything he does. For Candide, skiing is an escape, a constant connection with nature, and a way for him to express his creativity.
ABOUT THE BRAND
CANDIDE came to life this winter with a full unisex range of outerwear, apparel, and accessories. Every item in the collection was conceptualized, designed, and pieced together under the supervision of Candide Thovex.
With a lifetime of experience on the snow, along with a passionate group of creative professionals, CANDIDE's mission is to offer something different to the market, taking things back to the essentials. This resulted in items with a unique fit that answer Candide's riding needs, made with timeless appeal and produced with the utmost respect for the environment.
Collection highlights include the C1 Jacket, the C1 Pant, the C1 Insulator Hoodie, and the C1 Polar. All items are produced with organic and/or recycled materials including bio-based polyester which we are particularly proud of. The product's focus has been given to performance and feel, to offer high-quality, comfortable product to enable riders to truly express their creativity. Discover the full collection here.
ABOUT CANDIDE
CANDIDE is a technical outerwear, apparel and accessory brand that redefines the rules. Brainchild of Candide Thovex – one of freeskiing's most creative, uncompromising and unconventional individuals – the collections are sustainably crafted by passionate professionals who bring Candide's unique vision for timeless style, optimal function, and high-level performance to life.
CANDIDE aspires to create products that empower riders, embodying feelings of exhilaration, liberty and inspiring creativity without limitation. CANDIDE is available globally online and at the CANDIDE STORE in La Clusaz, France.
Share This Article