Busy Summer For US Nordic Athletes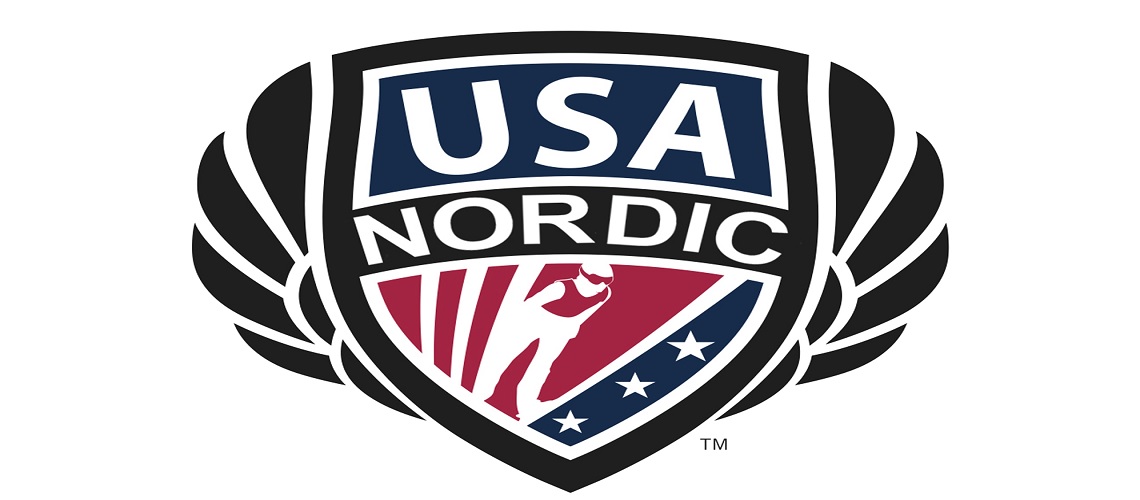 At the 2018 Olympic Winter Games, Kikkan Randall and Jessie Diggins not only won the first gold medal in cross country skiing for Team USA, but they also put forth the belief that the United States can compete, and win, at the highest levels of international competition. It is that belief that is motivating the next generation of athletes to put in the hard work not only during the competition season but during the summer well before the first snowflakes fall.
In conjunction with the four cross country regions - Alaska, West, Central, and East - and supported by U.S. Ski Team staff, the recently held Regional Elite Group camps laid a solid foundation for the next generation of medal contenders on the roads of Park City, Utah; Lake Placid, NY; Ironwood, Mich.; and on the snow on the Eagle Glacier in Alaska. In all, more than 100 athletes took part in the four regional camps.
"Each generation of skiers is evolving with the sport and pushing the limits which builds a super inspiring and progressive training environment," said U.S. Ski & Snowboard's Cross Country Development Coach Bernie Nelson, who noted that the athletes were "well prepared" physically and mentally for the camps and ready to own "the process and explore new approaches."
"The main goal of these camps is a collaboration. We want the athletes sharing and learning from one another."
– U.S. Ski & Snowboard Cross Country Sport Development Manager Bryan Fish.
Empowering local clubs in the overall development process, and involving the athletes every step of the way, are key to developing a pipeline to the national team. The Regional Elite Camps play a huge role in this process as the national team coaches and local clubs have the opportunity to work together. In addition, athletes are actively looking for areas to improve and learn.
"Our club programs are strong and our athletes are invested," Nelson said. "I see a shift in ownership; athletes are more involved in the process, asking more questions about the training process and approach each session with a growth mindset."
Summer is the time to build a fundamental endurance base with a focus on distance and technique training. That said, it is important throughout the year to touch on intensity, strength, and speed, Fish noted. The Regional Elite Group Camps, combined all of the training elements with each athlete's individual training program, to provide an opportunity to focus on improving endurance, strength, and technique through ski, and roller-ski drills, and time trials.
"Time trials throughout the summer are effective in stimulating intensity and speed and also allows for targeting mental and physical energy toward the elements of the sport we need to continue to improve upon in the closest environment we will face in the winter – in the arena of competition," Fish said. "The camps provide a great place for such time trials, for it allows for athletes to review where they are in a particular training attribute in comparison to their peers."
Adding time trials during the summer not only offers the athletes an opportunity to peg the needle a few times and check the engine with some friendly competition, but it also provides another opportunity to increase their overall training load. An increased training load is something Fish and the entire coaching staff has seen over the past six years. In 2013, the average regional athlete trained an average of 418 hours annually. That increased to 465 hours annually in 2017. And in 2019, the average regional athlete is on par to hit 468 hours of structured training time.
These numbers were provided by the athletes through three simple questions, including: How many hours total did you plan to train last year? How many hours total did you actually train last year? And, how many total hours do you plan to train next year? "These questions point towards setting goals and having a plan," Fish said. "It also points an athlete toward consistent training year-round. The message is getting through, for we see our junior athletes more prepared at camps. They are more fit, more skilled, and more focused."
This increased attention for form, fitness, and focus can be attributed to the skilled club and regional coaches that lead these camps and are putting in the lion's share of hard work with these athletes at home on a day to day basis. In addition, current and past World Cup athletes also attended the camps to give back and help the next generation. Their attendance at the camps increases the focus of our junior athletes, but most importantly, they built on the belief that the United States can win at cross country skiing at the highest levels of the sport.
There is nothing like a hot dip into the pain cave for a winter athlete to check the fitness meter with the 2019-20 competition season less than 100 days out. Recently, a number of U.S. Cross Country Team athletes strapped on the roller skis to do just that at Vermont's App Gap Challenge, and Colorado's Summit Roller Ski Festival.
"It's always fun to just put a bib on this time of year," said Simi Hamilton (Stratton Mountain, Vt.) after winning the 10th Annual App Gap Challenge a 7k uphill skiathlon on Aug. 3. "We spend so much time just easy training and doing intervales with teammates, but it's rare in the summer that you are actually putting a bib on and racing. So it's nice to kind of touch base with those emotions again...and it's always fun to push hard."
The App Gap Challenge featured more than 1,500 feet of climbing and started off with skate technique over mostly rolling roads, except for a steep climb to the Mad River Glen Ski Area parking lot where athletes swapped out their skate skis for classic roller skis to tackle the final push to the summit that featured grades in excess of 10-percent.
"Uphill races have never been my strength, so my strategy was just to hold on for as long as I could to conserve energy whenever possible," said Sophie Caldwell (Stratton, Vt.) who competed alongside her U.S. Cross Country Team teammate Caitlin Patterson (Craftsbury, Vt.). "Caitlin led the whole time (on the skating portion), which was really nice."
"I led all of the skate, and I really wish that someone else took the lead for a bit, but I couldn't get them to do it," added Patterson, who laid down a blistering pace on the skate portion, and held on to the lead through the transition to classic before being overtaken by Caldwell, and eventual winner Katherine Ogden (Landgrove, Vt.). "Katherine, Sophie and I all started out the classic together, but Katherine pulled ahead and was really strong on the classic. I think I burned myself up a bit too much on the skate, but still, it was a good day - a good hard effort!"
Caldwell rolled to the summit in second, while Patterson, who won last year's App Gap Challenge, held on for third.
At the Summit Roller Ski Festival in Breckenridge, Colo., Noel Keefe (Steamboat Springs, Colo.) made the trip to Summit Country to test his sprint fitness, taking the victory in head-to-head competition against Sweden's Simon Hallstrom, the 2018 Swedish national biathlon champion. "It was a super fun race and a cool event," said Keefe, who will also compete for the University of Utah this season.
With the World Cup season kicking off Thanksgiving weekend in Norway, Hamilton is pleased with his fitness level, and he'll have a few more opportunities to test it as he heads to Europe next week with U.S. Cross Country teammates Caldwell, Sadie Bjornsen (Anchorage, Alaska), Rosie Brennan (Anchorage, Alaska), Kevin Bolger (Sun Valley, Idaho), Erik Bjornsen (Anchorage, Alaska) and former U.S. Ski Team teammate Andy Newell (Shaftsbury, Vt.) to compete in four roller ski events at the Toppidrettsveka in Norway, August 22-24.
"We're always a little uncertain about how the race shape is this time of year because we haven't been doing very much hard stuff," Hamilton said. "But training has been going really well, I've been doing a lot of easy base training, with some threshold work here and there and the body is feeling really good, so I'm psyched."
Like Hamilton, Keefe is also happy with his fitness level with the competition season on the horizon.
"My fitness is at the place where it should be," said Keefe, who is also looking forward to getting back on snow Thanksgiving weekend at a training camp in West Yellowstone, Mont. "I have been training in my home town for the past month or so and that has allowed me to do some time trials that I have a lot of historical data on. This has provided me a pretty good picture of where I am, and I am looking forward to this season. I increased my training hours this year and it is hard to tell at this point in the season, but I think the work I am doing is going to pay off in time for race season."
Share This Article