Burton Promotes The Handlebar "Training Wheels For Snowboards"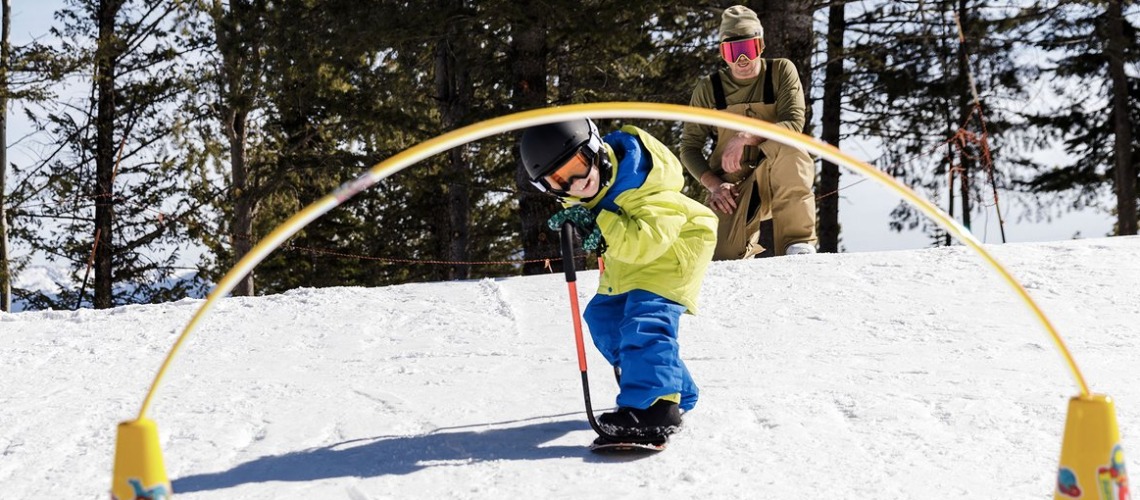 Burton is promiting the Handlebar - a device specifically designed to help kids learn balance and gain confidence on a snowboard—all when standing sideways.The Handlebar was designed to provide years of fun for kids of all ages and incorporates some industry-leading functionality that delivers excellent utility for the cost.
They say:
"Keep it fun. First turns come smooth and easy with the Burton Handlebar. It's a grab bar that promotes good body position and gives beginners the stability and confidence to find the posture and the rhythm behind fluid turns as they learn to control their snowboard."
Adjust the height of the Handlebar to fit a range of kids sizes by depressing the metal push-buttons on either side and sliding the crossbar up and down to the desired height. Padded grab bar. The crossbar is padded to keep little hands warm and soften bumpy rides. Low weight construction. The entire unit comes in at less than two pounds (4 kilograms), providing young riders a realistic experience without extra bulk. Lots of compatibility.
The Handlebar can be mounted on any youth snowboard sized 80cm-110cm so there's plenty of room to grow and progress. No Bindings needed. The Handlebar is used without bindings, so if your kid can stand, they can start snowboarding. Low cost. At around $100 USD, The Handlebar is an inexpensive addition to the kit.
Share This Article