Brignone Ends Gut-Behrami Winning Streak, Faivre Wins Bansko Giant Slalom,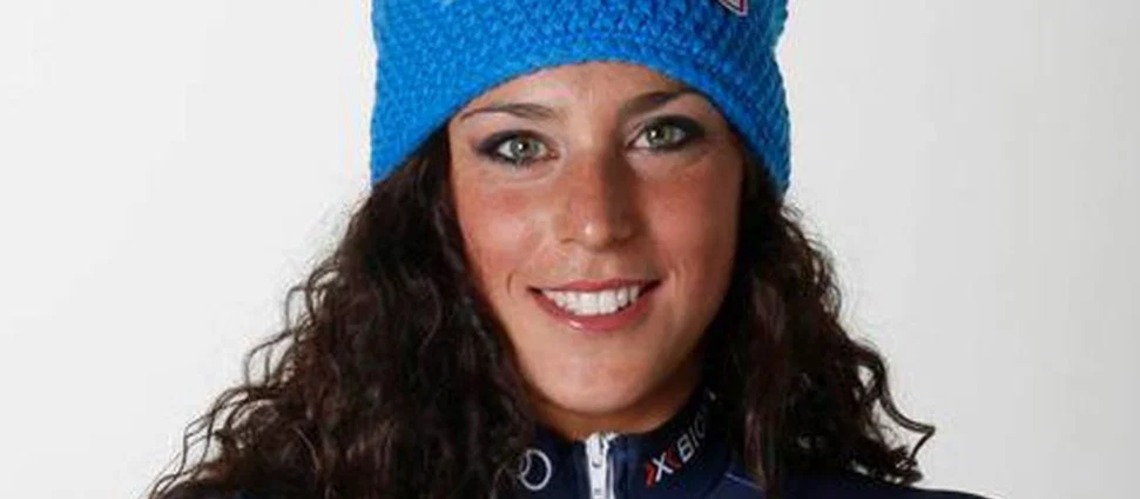 After struggling throughout the season, Italy's Federica Brignone—the 2020 World Cup Overall winner—skied like she had nothing to lose, winning her first World Cup of the season by a whopping .59 second margin. Switzerland's Lara Gut, who had won all four super-G World Cup races as well as the World Championships super-G coming into Sunday, finished second. Swiss teammate Corinne Suter was third, .72 seconds off Brignone's pace.
The win over Gut-Behrami marked the fifth podium of the season for Brignone, and her first victory of the year. The last time The Italian won in the super-G was in Rosa Khutor (RUS) just over one year ago.
But today's second place finish definitely had a silver lining for Gut-Behrami, as it was enough to secure the super-G discipline globe and make it her eighth straight World Cup podium. Gut-Behrami also further extended her lead in the hunt for the Overall Globe as she now holds a near 200-point advantage over Petra Vlhova, not bad considering she entered the Val di Fassa weekend sitting in second place in the standings.
Gut-Behrami's teammate Corinne Suter also capped a fantastic weekend, earning her third podium in as many races with her third-place finish.
With her second-place result, Gut locked in the super-G Crystal Globe with 445 points. Gut also extended her lead on Slovakia's Petra Vlhova in the race to the overall title, with 1,147 points to Vlhova's 1040 points. Heading into next weekend's tech series in Jasna, Slovakia, Gut is the favorite in giant slalom, having won the giant slalom world title in Cortina d'Ampezzo, Italy, and placing fourth and second, respectively, in the last two World Cup giant slaloms. Vlhova's giant slalom results have been off the mark by her standards, with 10th- and 12th-place finishes in the previous two World Cup races, and 12th at World Championships. Of course, Vlhova has four opportunities left on the calendar in slalom, but Gut has ample opportunities in giant slalom, super-G, and downhill to hold her own. It will be a race right to the finish, and it will certainly keep fans on the edge of their seats.
Putting a damper on the day were two very hard crashes as both Kajsa Vickhoff Lie (NOR) and Rosina Schneeberger (AUT) had to be transported off the hill by helicopter. There was no immediate report on either athlete's condition immediately following the race.
Under the sunshine on a perfectly-prepared track at Val di Fassa, Italy, U.S. Alpine Ski Team athlete Breezy Johnson had a career-best FIS Ski World Cup super-G result, landing in 10th.
Johnson, whose previous best super-G result was 16th in Lake Louise, Canada in 2016, was thrilled with the top-10 result and her progression in the discipline. "I have been working really hard in super-G...it's the event I want to improve at a lot, it's the event I respect the most, but I also think it's the hardest event," Johnson said. "I'm starting to feel it click since Garmisch, basically, and it's been getting better and better—that kind of race feeling in the racecourses, which is hard because when you train it's not quite the same as the racecourses."
Johnson, in part, credits the U.S. Ski Team's time spent training on the slope at San Pellegrino for her success. "Actually being able to train in San Pellegrino during the years - even last year, too - was so nice because it's a much better training hill, and it lets you prepare a little more. I'm feeling better, and obviously running 2, I was pretty nervous because honestly in super-G bib 1 and 2 are kind of the forerunners A and B real-time. I wasn't sure how everything was going to run, but I wanted to commit to my plan and arc things clean, even if I was a little bit rounder in some places. I think I did that pretty well, and I was happy."
Sunday's race was unfortunately rife with several long course holds due to horrific crashes, particularly by Norway's Kajsa Vickhoff Lie and Austria's Rosina Schneeberger, who were both airlifted by helicopter from the mountain. U.S. Ski and Snowboard extend our thoughts and best wishes to both. "I hope everyone who crashed today is OK, and things aren't as bad as they seem," Johnson commented. "I hope I can race super-G one more time at the Finals because it would be fun to get one more in."
Bella Wright and Tricia Mangan also started for the Americans, but both DNFed. They are thankfully OK.
For the men Giant Slalom World Champion Mathieu Faivre found himself back on the top step of the podium today at the Audi FIS World Cup in Bansko.
After finishing in second place in yesterday's giant slalom, Faivre got back to his winning ways in commanding fashion, topping Switzerland's Marco Odermatt by 0.75 seconds. It was the Frenchman's second career World Cup victory as he has put together the strongest three races of his career with three straight podiums, including the World Championship gold.
For Odermatt, today's victory marks his seventh World Cup podium this season and keeps him in the hunt for the Overall World Cup title as he sits 210 points behind today's third-place finisher Alexis Pinturault. Much closer is the battle between the same two men for the giant slalom discipline globe as Pinturault lost a bit of ground on Odermatt today, who now trails only by 25 points. It was also a very thin margin separating the duo in today's race – Odermatt beat Pinturault by just 0.06 seconds.
Thiswas the second of two giant slaloms in Bansko and a Bulgarian resort offered up picture perfect conditions for both races with blue skies and plenty of sunshine greeting the field. The racers responded by providing exciting races, especially today's second run, which saw the final 10 going all out for the valuable World Cup points.
Share This Article