Birk Ruud And Giulia Tanno Claim Big Air Wins At 2021 Kreischberg Austria World Cup Season Opener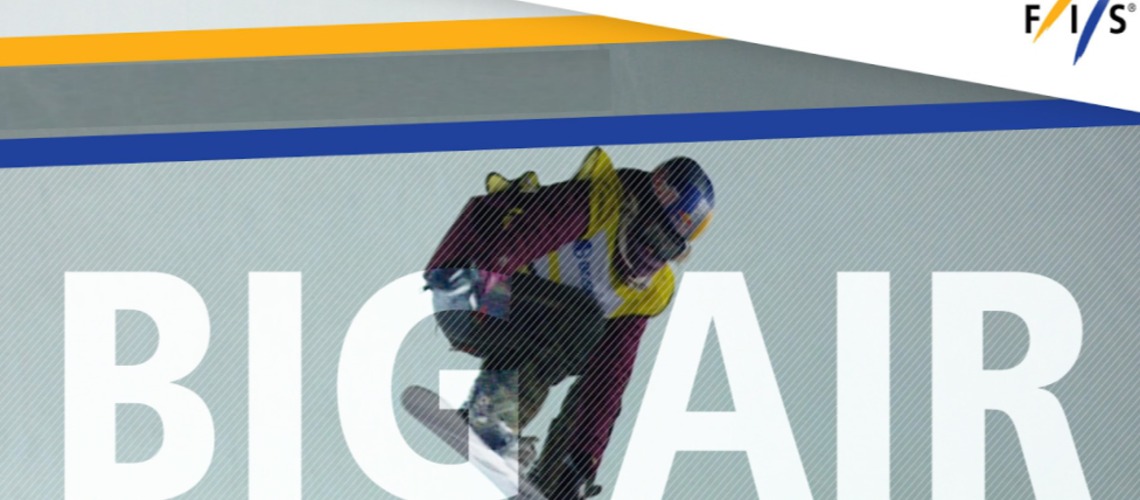 Monster Energy congratulates freeski athletes Birk Ruud and Giulia Tanno for wins in the Freeski Big Air Men's and Women's event, respectively, at the Kreischberg Austria World Cup today. Held as a closed-to-the-public event under strict Covid-19 safety guidelines at the popular Alpine resort, the nighttime event brought spectacular freeski aerial action to viewing audiences across the globe.
Both Ruud and Tanno had finished last year's FIS Freeski World Cup season by winning Crystal Globe trophies and just earned a head start with 1,000 World Cup points each in the 2021 ranking. These points are even more valuable considering that Kreischberg is the first qualifier for next year's Beijing 2022 Olympic Winter Games.
Without the usual crowds of spectators in attendance, this year's FIS Freeski World Cup season opener was broadcast live on television, streaming platforms and social media. Viewers were in for a world-class event, as the most competitive male and female freeskiers on the circuit brought their best aerial stunts to the site of the 2015 FIS Snowboard, Freestyle & Freeski World Championships.
As the newest addition to the Monster Energy freeski team, 20-year-old Ruud from Oslo, Norway, dominated a field of 60 international A-list riders on the giant aerial jump in the Men's Freeski Big Air event. The judges were looking for trick difficulty and creativity, which Ruud delivered on his two highest-scoring jumps of the day: The rookie put down a switch double cork 1800 for a score of 96.00 points on his first jump, then upped the ante with a perfectly landed double cinema mute grab 1800 for 97.20 points. With a total score of 193.20 points, Ruud claimed his fifth World Cup win.
"Getting to the top here is an honor, and I am very proud of myself and the whole team. It is one of the sickest competitions I have participated in. The level of all the guys was completely insane," said Monster Energy's Ruud upon claiming Men's Freeski Big Air Gold in Kreischberg.
As one of the youngest Big Air skiers on the circuit, Ruud has proven himself as a force to be reckoned with over the past few years. In 2016, Ruud won Freeski Slopestyle Gold at the Winter Youth Olympics at Lillehammer. He now has five FIS World Cup victories and four X Games medals (2 gold, 2 silver) under his belt, and heads into the 2021 season as a strong competitor.
In the Women's Freeski Big Air final, 22-year-old Tanno from Lenzerheide, Switzerland, faced off against a stacked field of the world's most competitive female freeskiers, including Estonian star athlete Kelly Sildaru. Undeterred by the competition, Tanno proceeded to put on a masterclass in style and precision as the reigning Crystal Globe holder.
While the rest of the field struggled to maintain consistently high scores, Tanno sealed her victory by sending a massive double cork 1080 safety and switch 1080 blunt across the gap. With an overall score of 173.40 points, Tanno took home gold at Kreischberg, her second FIS World Cup victory to date.
"When I launched this last jump, I tried it all for everything since I was already on the podium," said Monster Energy's Tanno after taking Men's Freeski Big Air Gold in Kreischberg.
Last year, Tanno took home the 2019/20 Big Air Crystal Globe trophy as the top rider of the season. Aside from Big Air, Tanno also competes in Slopestyle and claimed bronze in the discipline at X Games Norway 2020. Tanno's X Games total currently stands at four medals (2 silver, 2 bronze).
Share This Article