Bern Helmets Expands Diverse Ambassador Program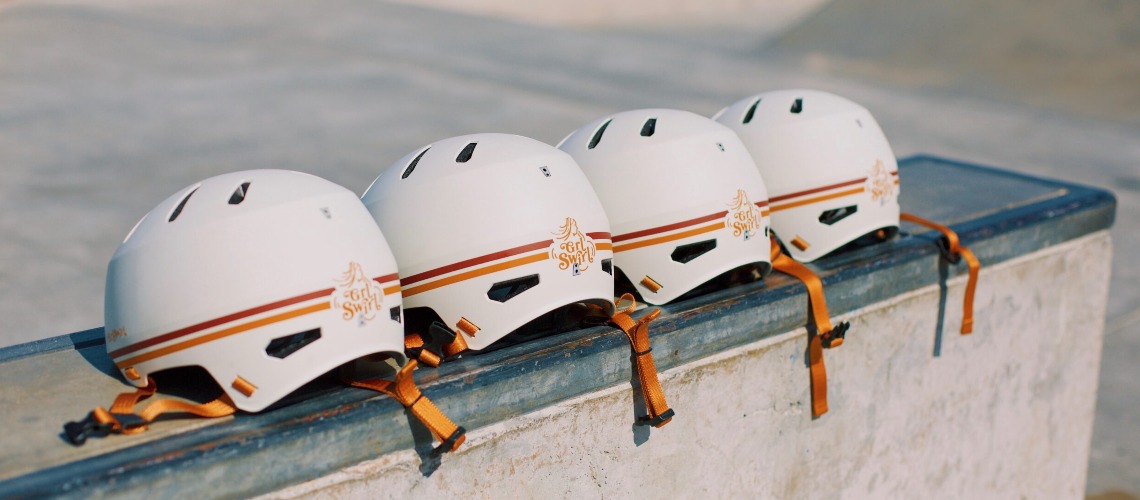 Bern Helmets, respected internationally for its proprietary street-inspired helmets, for the slopes, water action sports, bicycling, skateboarding, and commuting, today announced it will expand its growing ambassador team with the addition of four accomplished athletes. Coming from the cycling, skating, skiing, wakeboarding and snowboarding world, these brand ambassadors will represent Bern at competitive events, share content, and will provide input for product development. Specifically, athletes include: Anton Tkachenko (wakeboarding and snowboarding), Steven Medieros, (cycling), Jen Picarazzi (downhill skiing) and Justin Guignard (BMX, trials, skatepark, and street riding).
"We're proud to welcome these proven athletes to the Bern team," said Mickey Russell
Social Media Manager. "Their perspective will be impactful as we continue to evolve and improve our product needs in these sport categories. Bern Ambassadors are passionate, relatable and have a sense of humor that reflect the brand's values. These four additions embody these qualities and their own unique definition of the brand's "Stay Out There" tagline"
In total, there are 20 athletes living across North America that together will raise awareness for the brand through seasonal events, retail engagement, and consumer engagement.
Anton Tkachenko (@brymza)
Taking full advantage of living in California with easy access to the lakes and the mountains, Tkachenko is a dual sport athlete who excels at wakeboarding and snowboarding. Anton's low profile Macon 2.0 compliments his street inspired riding style.
Steven Medeiros @live_mindful
Medeiros is a cyclist based in Fremont, California. He lost his leg in a motorcycle accident at the age of 25 but refuses to let his disability stop him from being active. He recently purchased a gravel bike with the help of a Challenged Athletes Foundation (CAF) grant. The Watts 2.0 keeps him safe and protected on his rides.
Jen Picarazzi: @_lil.quinoa (Shot by Shannon Corsi @shannon.corsi)
Picarazzi, a Salt Lake City based skier with an edgy style and fun sense of humor, makes the most of every day by chasing deep snow, high altitude, and big air. Jen was wearing Bern long before joining the team and her go to lid is the Winter Watts.
Justin Guignard
Guignard is an Ontario- based stunt performer who likes anything with wheels – bikes, motorcycles and cars. Justin has an uncanny ability to ride anything and everything, particularly in urban settings. Justin wears his Macon 2.0 for BMX, trials, skatepark, and street riding, and his FL-1 Pave for road cycling and city commuting.
Share This Article