ARTILECT Introduces First Collection Of Technical Apparel For Fall/Winter '21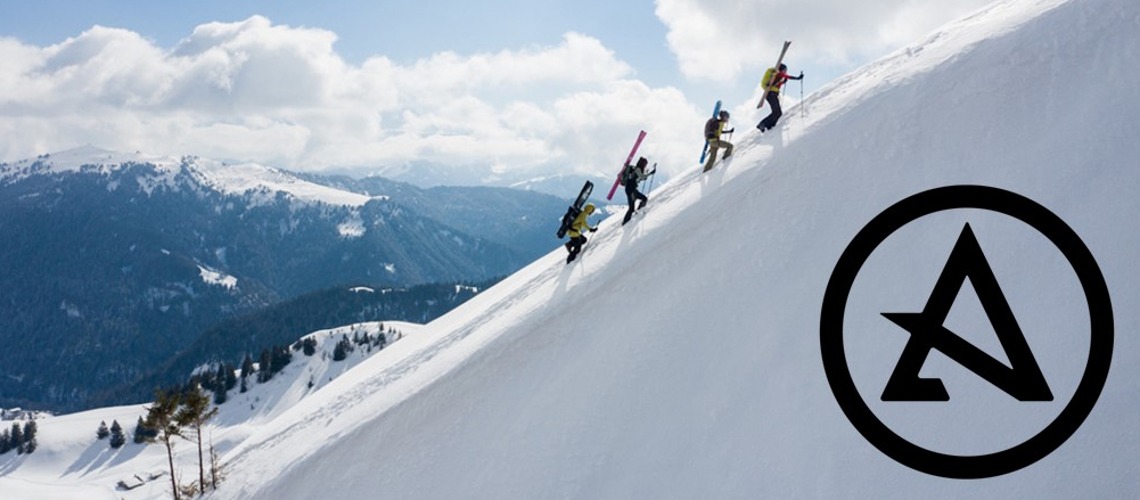 ARTILECT, a new action/outdoor brand (https://www.artilect.studio), today introduces its first collection for Fall/Winter 2021, a range of technical baselayers (A/SYS-1), midlayers (A/SYS-2) and accessories, all made with new fabrics developed using Nuyarn merino spinning technology.
ARTILECT's A/SYS-1 collections create a new standard for thermoregulation and the optimal next-to-skin foundation. Powered by Nuyarn, A/SYS-1 is designed to create a direct interface between the skin and the system. Superior to any baselayer available, engineered merino creates a microclimate with unparalleled performance, capturing sweat beginning at the vapor stage and moving it away from the skin while maintaining maximum thermal efficiency. The fabrics provide superior stretch, recovery and durability that far exceeds other options, as well as the natural odor-resistance of merino. All of the A/SYS-1 designs are made with superior bluesign approved Nuyarn merino / superfine 18 micron non-mulesed Australian merino wool for maximum softness and wearability.
Why Nuyarn?
AG Research, an International Accreditation testing centre in New Zealand put Nuyarn to the test. The science stacks up – Nuyarn vastly improves performance, and you feel it. It's warmer, tougher, lighter, drier, stretchier, longer lasting, has a lower carbon footprint and reduces chemical processes. Because the benefits are part of the spinning process and not a chemical treatment, the performance lasts for the life of the product.
The A/SYS-2 Nextlayer collection builds on the foundation of the baselayers with warmer Nuyarn fabrics designed to enhance the thermoregulating properties of the A/SYS-1 baselayers while also standing alone. The Fall/Winter A/SYS-2 collection offers modern fits for everyday comfort, style and performance in jackets, hoodies, and lifestyle pieces.
"After over a year of hard work, we're beyond excited to be introducing the first ARTILECT line which demonstrates our focus on creating the absolute best products in terms of performance, comfort and durability, and really pushing the limits as we go," said Trent Bush, ARTILECT founder and co-CEO. "Since day one, ARTILECT has been about throwing away the rulebook and rethinking everything, and the design team leadership including Erica Tess Cahn, Sonia Lunardon and Jessica Ledin, have embraced that ethos and we are working together to really shape the future of technical apparel for this season and beyond. There's going to be a constant push to create and adopt new technologies that meld performance with sustainability."
The Fall / Winter '21 ARTILECT A/SYS 1 Baselayer Range:
Boulder 125- Warm
Named after ARTILECT's home base city in Colorado, the A/SYS 1 Boulder Baselayer is a foundation of the new Fall/Winter line, demonstrating the power of Nuyarn merino in a modern fit, and a range of styles for women and men. The foundation of the A/SYS-1 range and designed to add effortless performance in a modern fit. Using an ultralight Nuyarn 125 merino fabric, there is no better combination of performance, breathability, and durability out there. The Boulder is available in styles for women and men. 85% superfine Nuyarn merino wool, 15% nylon.
At 125gsm and 85% merino, the Boulder Collection is extremely lightweight, yet offers all of the benefits of Nuyarn. Instead of twisting merino into a ropelike structure, Nuyarn amplifies the performance characteristics of wool by drafting fibers around a performance filament (nylon for the Boulder baselayer). As a mechanical process, the benefits of Nuyarn - including stretch, loft, dry time and durability - remain for the lifetime of the garment.
Darkhorse 185 Zoned - Warmer
The Darkhorse range from ARTILECT is the super technical component of the brand's A/SYS-1 line of baselayers. The Darkhorse fabric was developed in partnership with Nuyarn, and each piece is ergonomically designed to allow the greatest range of movement with the least amount of resistance. The engineered tech-fit feels barely there, but provides incredible moisture management and thermoregulating performance to support even the most demanding athletes.
The super technical collection in the A/SYS-1 range, each piece in the Darkhorse line is ergonomically designed to allow the greatest range of movement with the least resistance. The engineered tech-fit feels barely there yet provides next-level moisture management and thermoregulation for even the most demanding athletes. Available for women and men. 91% superfine Nuyarn merino wool; 9% nylon.
Flatiron 185 - Warmer
As solid and dependable as its namesake rock formation in Boulder, the Flatiron collection offers the highest warmth and moisture management, along with incredible durability, even at heavier fabric weights. 91% Superfine Nuyarn merino; 9% nylon.
Goldhill 125 Zoned - Warm
The Goldhill Collection offers the perfect complement to your kit with the full benefits of Nuyarn merino technology in a superlight package that is engineered for high-activity and maximum movement. 85% Superfine Nuyarn merino; 15% nylon.
The Fall / Winter '21 A/SYS-2 Nextlayer Range:
Sundown 250 ½ Zip Hoodie - Warmest
Whether the sun is going down or coming up, the Sundown 250 ½ zip rises to the occasion with a familiar waffle-knit structure that offers superior warmth in the lightest and most packable setup.
Westend Crew and Jogger - Warmest
Wonders of wearable technology, made with seamless Nuyarn Cold Fusion merino yarn knit in a sper-versatile configuration of warmth and breathability.
Eldorado 310 Merino Jacket and Merino Hoodie - Warmest
Built for those cold shadows in the canyons of the mountains or the streets, the Eldorado 310 merino jacket is a full-zip that brings the heat with its patented Nuyarn merino 310gsm heavy fleece in a silhouette that can be worn all day long.
ARTILECT's Fall/Winter collection is available online at https://artilect.studio and in select retailers across the globe.
Share This Article