Aquapac Toccoa - Waterproof and Tough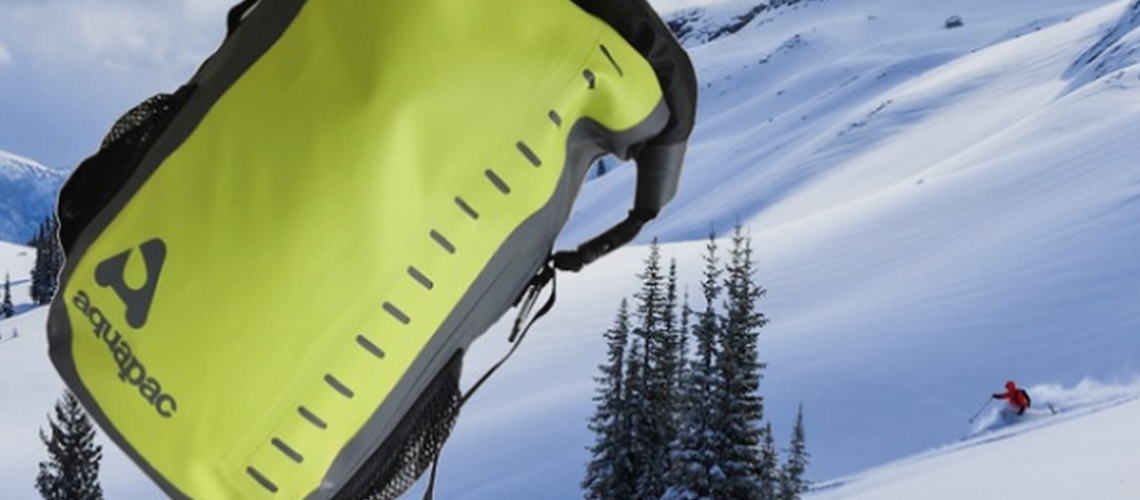 Aquapac set themselves the challenge to produce a full waterproof backpack that is as comfortable as a regular day pack. The result is the 'Toccoa' a heavyweight waterproof 28L daysack named after a whitewater river in Georgia, USA. It's available in three colours – acid green, cool blue, and matt black – to suit your mood and designed to waterproof your gear for rugged adventures, but be simple and affordable.
As the name suggests, Aquapac have been making waterproof gear for years and they have perfected a seam welding construction .This fabric features fully welded seams to make the fabric waterproof and a roll-down closure to make this versatile pack effectively 100 percent waterproof . It's constructed from tough 500D vinyl that resists scrapes and abrasions. The Toccoa Daysack's uncompromising design deflects any damage unto itself or its contents.
How waterproof is it? The international standard is called IEC 60529 – Degrees of Protection Provided by Enclosures and it was developed by a technical committee of the International Electrotechnical Commission. In the USA it has been adopted by the National Electrical Manufacturers Association (NEMA) as an American National Standard. The Tocca is waterproofed to IPX6 waterproofing level. Aquqpac describe that as stormproof, though as it can keep out powerful water jets – water projected at all angles through a 12.5mm nozzle it's almost certainly more waterproof than any skier [or ski suit for that matter].
The pack is perfect for paddling, biking, vacation and extreme sports, such as short ski tours.
Key Features
- Tough 500D Vinyl will resist scrapes and abrasion on the trail.
- All-welded construction seals out any water.
- Roll-down seal with side (compression) or top (maximum volume) closure.
- Mesh side pockets for drinks or quick-access items.
- Breathable mesh straps and padding.
- Lash points for lights.
- Daisy-chain webbing to secure carabiners to the side of the bag.
- Grab handle, for grabbing easily.
Key Numbers
- Capacity: 1709 cu in / 28 litres
- Height: 18.5in /47cm (this is the maximum when sealed)
- Width: 9.4in / 24cm
- Depth: 7.9in / 20cm
- Weight: bag 28.8oz / 817g removable waist strap 2.6oz / 73g total 31.4oz / 890g
- Materials: 500D polyester-reinforced PVC tarpaulin
- Colour: Acid green or cyan
With mesh side pockets for water bottles, 28 liters of internal space, lash points for safety lights and a grab handle to snatch it on the go, the Toccoa Daysack is the all around best choice for a multifunctional waterproof pack. Rain or shine, work or play, adventurer or urbanite, this is your choice pack.
Share This Article