Alterra Promotes Mammoth - Squaw Two Centre Skiing To UK Market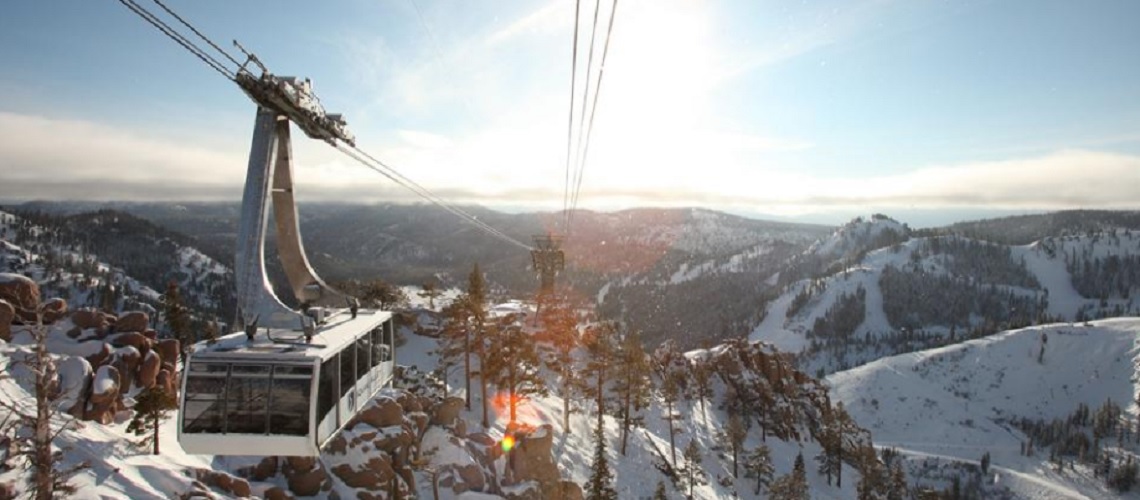 Alterra are seeking to promote Mammoth and Squaw Valley as a two centre desitination package to the UK market for the coming season.
With pristine powder and blue skies, both Mammoth Mountain and Squaw Valley Alpine Meadows are two of California's premier ski destinations. Just a short three hour drive apart – and with both destinations part of the Ikon Pass – it's never been easier for skiers and snowboarders to turn their winter sports holiday into an unforgettable road trip this season.
Mammoth Mountain
It's the highest mountain destination in California
Standing at 11,053 feet, Mammoth Mountain is the highest ski resort in California. In addition to varied terrain and incredible powder, skiers and riders are also treated to unbeatable views of the Sierra Nevada and into Yosemite National Park.
The Unbound Terrain Parks are world-class
Covering over 100 acres, Mammoth Mountains Unbound Terrain Parks are some of the best in the world. With three halfpipes and over 100 features, beginners and advanced skiers can practice their skills in professional-standard parks.
It has one of the longest seasons in the USA
Beginning in early November and often lasting into July, Mammoth Mountain has one of the longest winter seasons in the USA, giving skiers and snowboarders with an Ikon Pass incredible value for their money.
The Toyota U.S. Grand Prix will be held there in 2019
The best freeskiers and snowboarders in the world will head to Mammoth Mountain this season for the annual Toyota U.S. Grand Prix. Taking place 3 – 9 March, visitors will be able to see the next generation of talent as they compete across seven sports.
Renovation of Canyon Lodge
Mammoth Mountain's premier ski lodge, Canyon Lodge, has begun undergoing a major $20 million refurbishment. Offering a beach bar and range of dining, Canyon Lodge will be the ultimate chill-out area.
Squaw Valley Alpine Meadows
It combines two destinations in one
Squaw Valley is recognised as one of North America's most renowned ski resorts while Alpine Meadows is very much an off-the-beaten track local's resort. Visitors to the destination now have the best of both worlds.
The resort is committed to sustainability
Squaw Valley Alpine Meadows is aiming to become the first major US ski resort to be entirely powered with 100% clean and reusable energy. From big changes to small, the resort has already banned the sale of single-use plastic water bottles and offers car-sharing services free to residents and guests.
New Perfect Progression Programme
The new Perfect Progression Programme has been created for adults looking to make the transition from first-time to intermediate level skier. The three half-day course will teach participants how to safely and confidently ski or snowboard.
It's home to one of the three WinterWonderGrass festivals
The annual WinterWonderGrass festival returns to Tahoe 29 – 31 March for three-days of world-class Bluegrass performances and craft beer tastings. This year's headliners include Greensky Bluegrass and Trampled by Turtles.
Relax in a hot tub at 2,000ft
Guests can take the scenic Aerial Tram 2,000ft skyward to High Camp, where they'll find restaurants, an Olympic museum and a swimming pool and hot tub complex. Surrounded by the beautiful Sierra Nevada, the High Camp hot tub is the perfect place to relax.
Share This Article