Alexis Pinturault Wins Again In Adelboden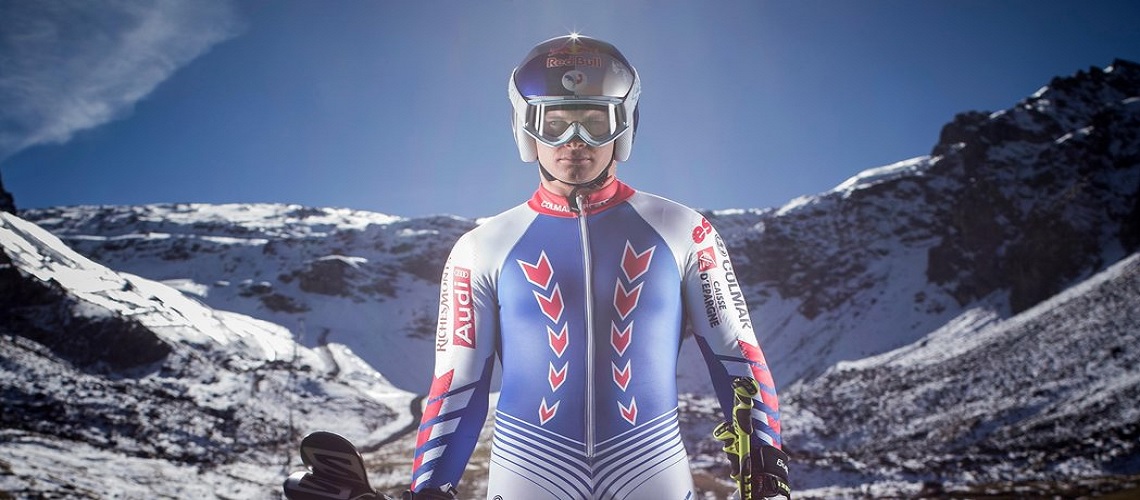 Alexis Pinturault did it again. For the second straight day he was victorious at the Audi FIS men's World Cup giant slalom in Adelboden.
While yesterday was smooth sailing for the Frenchman, today was more of a challenge as he sat in second place after the first run behind Loic Melliard (SUI). But a flawless second run, pushed Pinturault to the victory. For a second straight day he finished ahead of Filip Zubcic, who was closer today, finishing 1.26 seconds off the winning pace. Meillard was very lucky to hang on for third place as he had a big mistake mid-race but recovered and hung on for his third career giant slalom podium.
"I am very happy to get these two wins here in Adelboden," said Pinturault after the race. "It was for sure very difficult today. Loic had such a strong first run that I knew I had to push hard in the second run. I'm happy with how I'm skiing, but it's a long break until the next giant slalom at the World championships in Cortina."
There was a dark moment in today's race as American Tommy Ford suffered a hard crash just before the finish line. He had to be transported to Bern by helicopter for further evaluation. Official information was not available on his condition.
Ford was putting down an aggressive first run before he high-sided a few gates before the finish, sending him head over heels to eventually slide into the net before the finish. Prior to loading in the helicopter, He was conscious and speaking to emergency responders. He was taken to the hospital for evaluation—more details will be forthcoming.
Tommy has had a banner 2020-21 season so far, nailing four World Cup top-10 results, including a podium in Santa Caterina. This season had followed up a strong, albeit shortened, 2019-20 season with two GS podiums.
The U.S. men remained worried about their teammate and friend, but Ryan and River qualified for second run and skied the terrain-riddled and dark GS aggressively with a couple of small mistakes. Ryan took 19th overall, just ahead of River in 20th. River finished his second run and waved at the camera and said, "Love you, Tommy."
This was River's third top-20 result in a row—another excellent result for the improving young athlete who snagged his career-best GS result in Friday's race. He's continuing to ski aggressively and accumulate more World Cup miles to focus on building throughout the season.
Rounding out the U.S. men, Ted Ligety did not qualify for a second run, while George Steffey and Bridger Gile both skied out and did not finish.
Pinturault is now the clear leader in the giant slalom standings with 440 points, building on his lead over Marco Odermatt (SUI), who trails by 40 points. Odermatt fell just short of the podium today, finishing in fourth place. Just 0.02 seconds separated the two Swiss teammates for the final podium place.
For Pinturault, it was a day of three's. Today was his third straight giant slalom victory and his third career giant slalom victory in Adelboden. Most notably, today was Pinturault's 33rd career World Cup victory pulling him even with American Bode Miller.
Share This Article