Aleksander Aamodt Kilde Debuts As Boss Brand Ambassador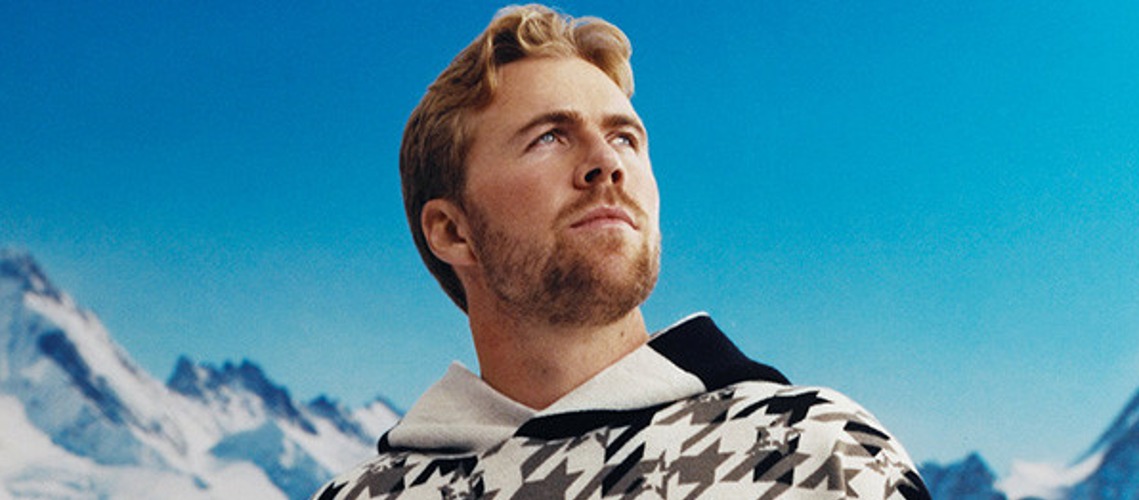 As ski season returns, BOSS has unveiled its latest brand ambassador: Aleksander Aamodt Kilde. The Norwegian ski racer, who has won numerous major races – including the men's downhill title at the Hahnenkamm Races 2023, an event sponsored by BOSS – will be dressed by the brand at events off the slopes, including interviews and red-carpet appearances.
"I'm excited to announce that I have joined the BOSS family as a new brand ambassador," says Kilde. "As an athlete who relentlessly pursues boldness, this partnership feels like a natural fit. The brand's identity resonates deeply with my own ambitions, as I strive to be a 'BOSS' in downhill racing by pushing boundaries and elevating standards. I look forward to working with the brand and defining what it means to be a true BOSS."
Kilde entered the world of BOSS this September when he walked the brand's futuristic, tech-focused Fall/Winter 2023 runway show during Milan Fashion Week. His highly anticipated debut as a BOSS ambassador is set to take place on the weekend of November 11-12, 2023, at the men's races of the Matterhorn Cervino Speed Opening: the first border-crossing race in the history of the Alpine Ski World Cup. With BOSS as the event's official partner, the Matterhorn Cervino Speed Opening provides a fitting first competition for Kilde in his new BOSS ambassador role – and a perfect opportunity for him to ski like a BOSS.
"Aleksander Aamodt Kilde perfectly embodies what it means to be a BOSS today. He stands up for things that are important to him, and shares our values in terms of sustainability. His passion and determination have turned him into a role model on and off the slopes. He's living proof that BOSSes are not born – they're made. I am extremely excited that Aleksander will be a brand ambassador for BOSS in the years to come," says Daniel Grieder, CEO of HUGO BOSS.
Stepping onto his first World Cup podium in 2015, Kilde has established himself as one of the world's premier speed athletes as a two-time Olympic medalist, and winner of numerous major Downhill, Super-G, and Alpine Ski World Cup races. Distinguished by his mental strength, endurance, and determination, Kilde is a strong advocate for mental health within and outside of the sporting realm.
Share This Article