AKU Hayatsuki GTX Put To The Ultimate Test By Mountaineer Peter Moser,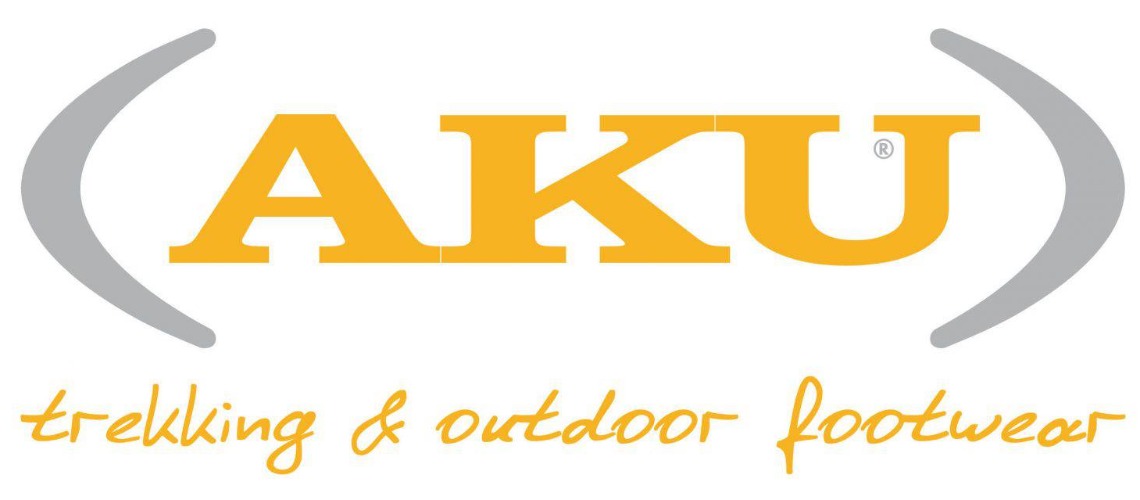 Peter Moser is a mountaineer, mountain guide and mountain athlete with a versatile profile, able to express himself at high levels in any mountaineering context.
Moser is like the Lagorai: discreet, not very visible, wild and sweet at the same time, far from the limelight of great mountaineering. If we compare it with the delicate limestone of the nearby Pale di San Martino, the Lagorai is another thing: the son of volcanic fire, it is hard and unscratchable, just like Peter. Here Peter is at home, this is his home and there are no peaks, gullies, walls or ridges that he has not climbed in summer and winter and almost always alone.
Son of farmers, he grew up on a farm in Valsugana, Lagorai has him in his heart since he was a child and so in his mind the idea of uniting all the peaks of the Lagorai that exceeded 2000 meters and covering them in winter, to use his experience as a mountaineer at 360 degrees.
The Lagorai-Cima d'Asta mountain range is one of the largest in Trentino, it is over 70 km, from Panarotta to Passo Rolle and the peaks that exceed 2000 meters are over 200. What Peter has in mind to do is a ambitious and demanding project, for many good mountaineers it could be the goal of a lifetime. Peter expected to make it in two or three weeks at the most and the best part is that he did it.
"In this experience, I shook off every rule and every mental scheme for the umpteenth time, I returned to my habitat with the excuse of staying alone as much as possible. Only the snow under my feet accompanied me, the wind in my hair, the gaze turned to the horizon and only the sound of my breath in my ears. I chose to tackle this path by putting everything that is part of my mountaineering: light, fast and alone, choosing the most technically beautiful and demanding slopes.
" had planned the start in spring or in any case after the winter, but this year the snow in February was very settled and hard, a consequence of snowfalls followed by rain even at high altitude, and I had to anticipate. These conditions, although treacherous, allowed me to be very fast, especially on the ridges with crampons on my feet. I didn't plan too much, I simply wanted to tackle the countless peaks day after day, I only chose a starting point without knowing what the arrival point would be in the evening.
"To move I relied only on my instinct, no paper, no technological means to help me. Simply my gaze and my eyes to guide me towards one peak after another that I saw in front of me. Much of the route took place on even highly exposed and demanding ridges that went far beyond the classic mountaineering and ski mountaineering itineraries and often with the unknown factor of not being able to pass. It was not a feat but a great adventure: walking, climbing, skiing I saw deer, chamois, eagles, grouse and wolves, I once again felt part of this environment and I enjoyed it. And all of this goes far beyond pure sporting performance.
"In my activity as a mountain guide I have known many mountains, but every time I gladly return to the Lagorai because here I find a tranquility, a different air than in other valleys. Tourism has only touched these mountains forged by peasants, which still smell of agriculture, huts and grazing cows, they are different mountains, there are no ski resorts except a few on the edge, only a road crosses them and is closed off. winter, there is no mass tourism and so they have remained alive and authentic, they are not yet a funfair, a tourist proposal to be delivered to tourists in mid-August.
"I work here, not only as a mountain guide, I also work as a farmer, I have a farm, I cultivate the land, I cut the forest, I experience the mountains at 360 degrees as a mountaineer, as a sportsman, as a person who was born there and here the his life".
15 days
200 summits over 2.000 mt asl
6000 mt of height drop + every day
Climb in alpine style and new ski mountaineering routes
The main stages of the route
1 – Le cime tra la Valsugana e la Val dei Mocheni;
2 – Val Calamento da Malga Baessa: le cime Ziolera (2478 m), Croce (2490 m), Cadino (2420 m), Fregasoga (2447 m), Cimon di Tres (2292 m);
3 – Val Campelle, le cime da Cima Lagorai (2585 m) fino alla Pala del Becco (2422 m);
4 – Val Campelle: Passo Cinque Croci (2018 m), Cima Nassere (2253 m), Cima Orsera (2471 m), Monte Cimo;
5 – Val Malene, le cime della zona del Cimon di Rava (2436 m);
6 – Val Malene, le Cime di Segura (2413 m);
7 – Val Malene, le cime di Cima d'Asta (2847 m);
8 – Passo Broccon, Palon della Cavallara (2201 m), Col dela Crose (2423), Cima Spiadon (2312 m);
9 – da Predazzo al Passo Rolle;
10 – Val Veneggia, le cime della zona Cima Juribello e Cima Juribrutto (2697 m);
11 – Valle del Vanoi dal lago di Calaita, le cime zona Folga (2436 m) e Tognola (2185 m);
12 – Valle del Vanoi da Refavaie a Valmaggiore fino a forcella Lagorai;
13 – Val Cadino da Ponte delle Stue, le cime zona Cimon di Val Moena (2488 m) fino al Cermis.
Share This Article