Abandoned Mine At Spieljoch - A New Zillertal Attraction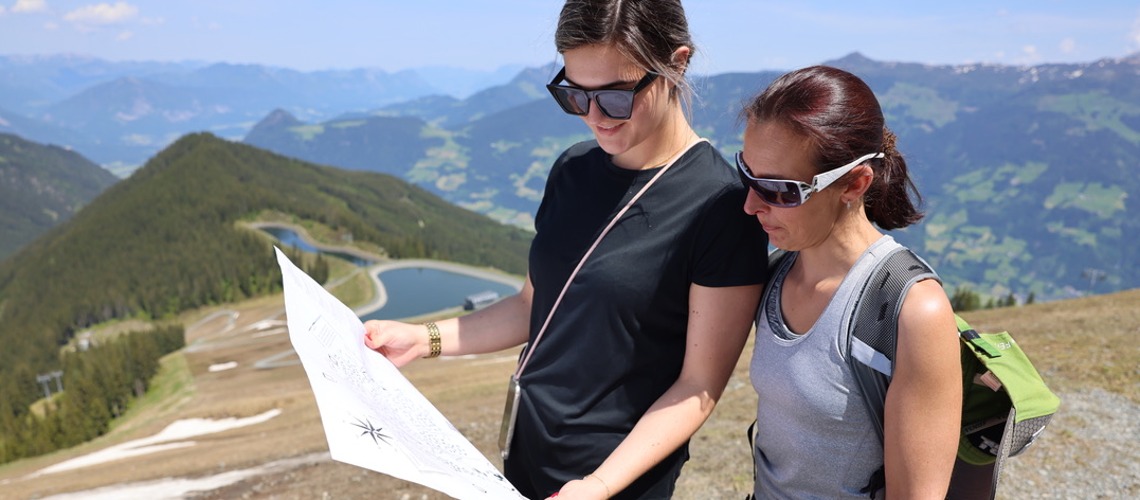 From the summer of 2022, another interactive adventure will lure puzzle lovers to the Spieljoch, the family mountain at the beginning of the Zillertal. Children, young people and families embark on an exciting search for Grandpa Mauritsch's mysterious legacy.
The summer family adventure on the Spieljoch in Fügen will be expanded to include another highlight. In addition to the Crystal Park, which opened last year, the adventurous climbing park and promising mountain highlights, another captivating outdoor adventure awaits in the first holiday region in the Zillertal from this summer season: "The abandoned mine at Spieljoch". Game enthusiasts compete here via mobile phone app about the inheritance of grandfather Mauritsch. Armed with a mysterious map and the accompanying radio play, he sends her on a treasure hunt. Where will the wealthy grandfather's last joke lead the adventurers to?
Mysterious path of discovery
The app, which was programmed by Innsbruck-based gamification manufacturer Locandy, accompanies adventurers on their mission from the mountain station via the reservoirs to the middle station of the Spieljochbahn. They uncover tricky puzzles and master challenging tasks. Only those who find all the solutions will make their way through the labyrinth in the abandoned mine. Arriving in the tunnel, the player finds a mysterious object with which he gains the right to the rich grandfather's inheritance. Adventurers can now exchange this password for a surprise gift at the Kohleralmhof at the middle station of the Spieljochbahn. Additionally, everyone who completes The Abandoned Mine will have the opportunity to enter an online competition with multiple prizes.
Share This Article