50 Years Of The Planai-Hochwurzen-Bahnen Leading Styrian Company Celebrates A Big Anniversary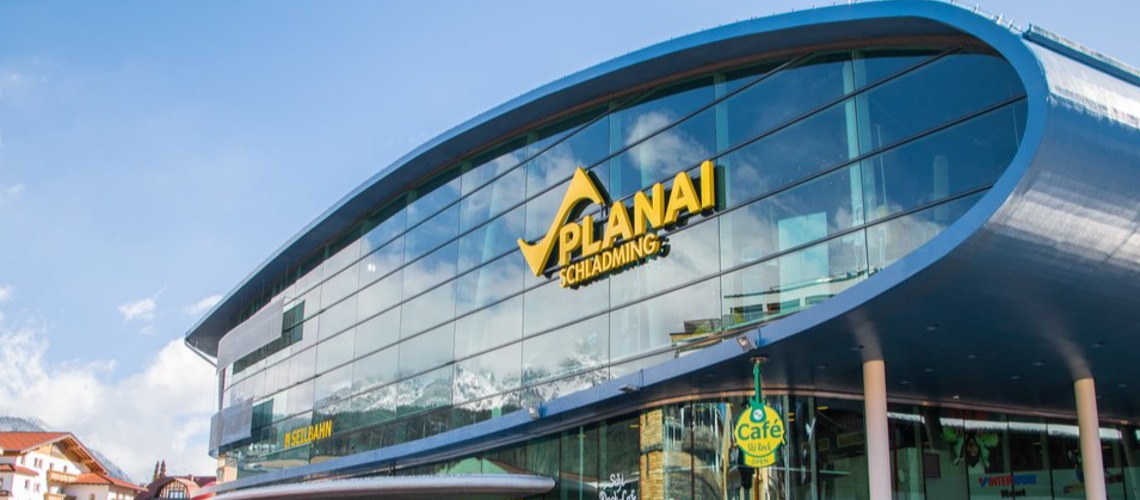 The history of the Planai-Hochwurzen-Bahnen has been enriched by a nice chapter. The year 2022 is all about the 50th anniversary of the company. On Wednesday, June 15th, this anniversary was duly celebrated as part of a celebratory event in the Congress Schladming. Planai Managing Director Dir. Georg Bliem was able to welcome not only the company's employees but also numerous guests of honor to the celebrations. Among them the Styrian Tourism Minister Barbara Eibinger-Miedl, Schladming's Deputy Mayor Dr. Hans-Moritz Pott, well-known sports personalities as well as companions and pioneers from then and now.
"With the commissioning of the first Planai cable car on December 21, 1972, a long-awaited dream came true in Schladming. The starting signal for Schladming's upswing was given. Meanwhile, the Planai-Hochwurzen-Bahnen are a year-round leisure company and a central economic and tourism engine the Schladming-Dachstein region and beyond."Foresight and courage were the ingredients for the success of the Planai-Hochwurzen-Bahnen fifty years ago, and according to this motto and with the expertise from that time, we are well prepared for the future of the company A big thank you goes to all companions and partners as well as the employees of the Planai-Hochwurzen-Bahnen, who ensure unforgettable holiday experiences for our guests every day", says Managing Director Dir. Georg Bliem.

Tourism Minister Eibinger-Miedl underlined the excellent performance of the past five decades: "The Planai-Hochwurzen-Bahnen are without a doubt one of the tourism flagships in Styria. With their wide range of offers, they inspire guests from home and abroad all year round. Together we can proudly look back on the success story of the last 50 years. In recent years we have developed into the largest mountain railway and leisure company in Styria and are among the top 5 in the cable car industry in Austria."

As a representative of the local communities of the Planai leisure company, Schladming's Vice Mayor Dr. Hans-Moritz Pott on the milestone anniversary: ​​"This company has decisively influenced and shaped the development of an entire region and always with great empathy and a sense of responsibility for the landscape and nature, the population, the landowners and the employees. I take my hat off to all those responsible and everyone who, in whatever form, was and is involved in this success".

The highlights of the anniversary celebrations were a short film produced by ORF about the history of the Planai-Hochwurzen railways and a mapping dance, a dance show accompanied by image and light effects, which dealt with the company's milestones in rapid succession and was included in the presentation of the newly published anniversary magazine "50 Years Planai" by Dir. Georg Bliem.
Factsheet Planai-Hochwurzen-Bahnen:
The largest mountain railway and leisure group in Styria
The Planai Group is one of the top 5 in the cable car industry in Austria
420 employees, including 270 year-round employees
With 28% women, the Planai is the front runner among the mountain railways in the Alps
31 cable cars and lifts are in operation
Since the 2013 World Ski Championships, the Planai Group has been one of the fastest growing cable car companies in Austria.
Company objects: Planai, Hochwurzen, Galsterberg, Dachstein, Planai Bus & Reisen, Planai Gastronomy, Der Wilde Berg Mautern
Holdings: Planai Sport GmbH with three sports fashion stores "Bründl Sports" in Schladming, Hauser Kaibling (HKS), Schladming-Dachstein, GEO Reisen
Management: Dir. Georg Bliem
Share This Article