JB Concept And Catalate Partner To Transform E-commerce And Pricing Solutions For European Resorts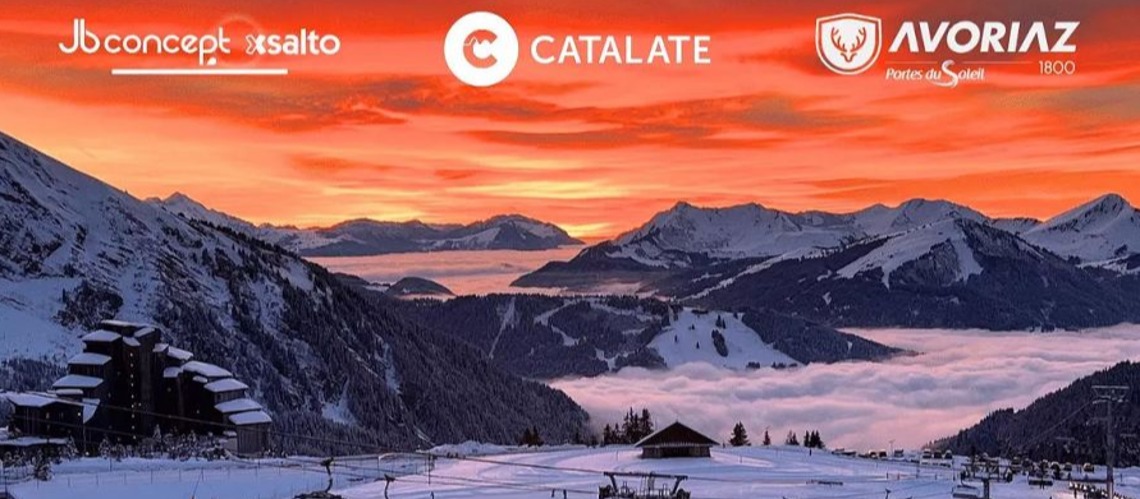 JB Concept, a leading provider of sales solutions for tourism and ski resorts in France, has contracted with Catalate to integrate Dynamic Pricing into its e-commerce platform.
"We are delighted to enter into this strategic partnership with Catalate," says Alexandre Brouchoud, President of JB Concept-Xsalto. "The integration of technology and synergies allows us to meet the ultimate demand of our shared customers by offering them an ever more comprehensive and innovative solution. Catalate's clients will have access to the full range of JB Concept's products, and our clients will be able to implement a successful dynamic pricing strategy thanks to the expertise of Catalate's teams in Europe."
Avoriaz, a valued Catalate partner, will be the first to harness the power of JB Concept's e-commerce combined with Catalate's cutting-edge Dynamic Pricing. Catalate's proprietary algorithm utilizes an extensive global pricing dataset, enabling ski resorts and attractions to offer tickets at optimal prices. This approach maximizes conversion rates and increases advanced online ticket purchases.
Building on the success and impact of Catalate's products, Avoriaz recognized the opportunity to harness the complete range of products offered by JB Concept. With this collaboration, Avoriaz will now leverage best-in-class offerings from both providers, delivering an unparalleled experience for its guests. In the Portes du Soleil area of France, Avoriaz is a globally recognized pedestrian resort known for its commitment to environmental sustainability. At an altitude of 1800 m, Avoriaz offers skiing for all levels during winter and an impressive array of summer activities, ensuring a memorable experience for visitors year-round.
Catalate, a Canopy Holdings AS (Canopy Holdings, Euronext Growth Oslo:CAN) company, is a global pricing and e-commerce company empowering ski resorts, parks, and attractions to increase online revenue. As the only purpose-built ticketing platform for the industry, Catalate has developed successful strategies for hundreds of partners across $1 billion in online sales.
Specializing in tourism and ski resorts, JB Concept offers a range of sales solutions including e-commerce, kiosks, systems, customer relationship management (CRM), and point of sale (POS) terminals. JB Concept recently acquired XSALTO. The merger of these French SMEs creates a provider with extensive functional coverage and a wide range of products and services.
Share This Article