Oneskee Launches New Collection For Men, Women & Kids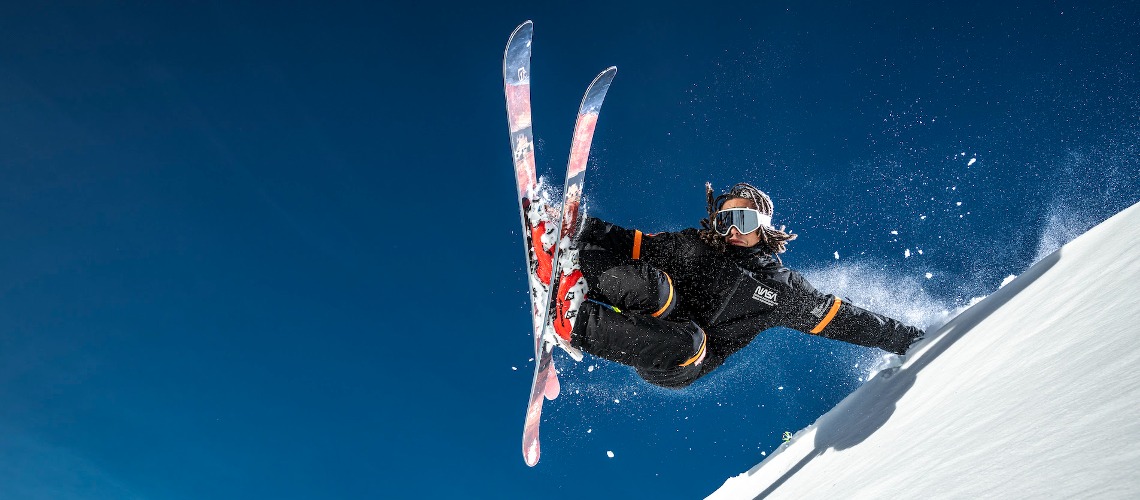 British snow suit brand Oneskee have unveiled their new collection for the FW 2022/23 winter season, and it's their biggest yet.
Launched in 2014 by brothers Scott & Josh Clifford, UK based Oneskee are pioneers of the modern one piece ski suit. Driven by an ethos of 'DARE TO BE DIFFERENT', they have reimagined the retro all-in-one look with cutting edge style, innovation and functionality, and have provided a new generation of skiers and snowboarders an alternative to the same old ski pants and ski jacket combination. Now available in 200 countries, the Oneskee range caters for men, women and kids, with matching adults and kids styles available too.
Now far be it for SIN to question claims... but we're going to question that claim. So 200 counties, well .. counting observer countries there are around 197 members of the UN, but that excludes problemmatical places like Taiwan and Kosovo.
Now it might be the case that there is a demand for one piece ski suits in Somaliland, Nagorno-Karabakh and The Turkish Republic of Northern Cyprus which probably gets you over the threshold. But shipping suits to Russia would, in the current climate leave you on the naughty step.
We also have a suspicion that shipping a consignment of suits to Transnistria, Abkhazia, South Ossetia and Nagorno-Karabakh or (Iraqi) Kurdistan might pose a challenge for Amazon or DHL. However, there will be a prize for anyone who uploads an unboxing video for a Oneskee in Sokhumi.
However if you do fancy wearing a one piece in the Sahrawi Arab Democratic Republic, the new range features over 40 styles in total, with designs for men, women and kids available to buy now. Oneskee have been at the forefront of the one piece revival since their inception in 2014, and have become renowned for combining contemporary designs with technical specification and high quality fabrics. For the 2022/23 collection, they've returned with an array of eye-catching designs for skiers and snowboarders of all levels, and there's even matching styles for adults and kids.
This year the hugely popular NASA-inspired suit returns in new colourways, plus an abundance of bold prints including camouflage, plaid, tie-dye and floral. The ground-breaking 'Acclimate' product range also remains, which transforms Oneskee's stylish one piece design into a high performance jacket in just one simple zip around the waist. The acclimate technology is included in all kids suits and a selection of the mens & womens.
Additional technical features in all suits include fully taped seams, a combination of 60/80gsm wadding on the body, arms, & legs, a two-way main zipper, arm & leg ventilation, internal braces, waterproof pockets and much more.
Share This Article