Killington Resort Announces Several Mountain Ops Promotions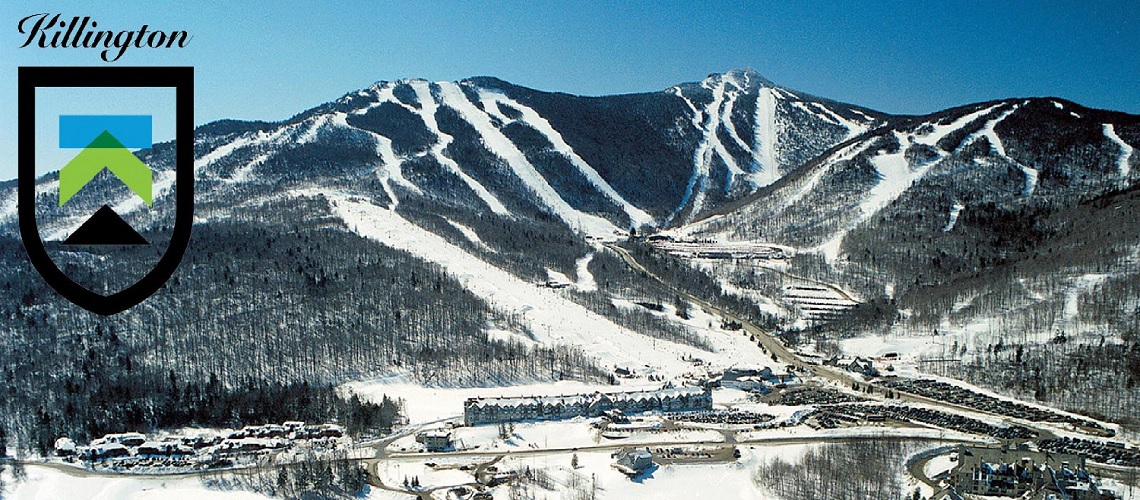 Vermont's Killington Resort, the largest ski and snowboard destination in Eastern North America and part of POWDR, announces several promotions from within the Mountain Operations department, including snowmaking, terrain park and lift operations.
"Our mountain operations department is essential to the success of Killington Resort, as they are the ones who make sure our facilities remain in top condition for our guests," says Killington President and General Manager Mike Solimano. "We are thrilled to have such a dedicated team of hard-working individuals committed to their jobs, and to have them advance their careers at the resort."
Greg Gleason courtesy of Buttery Agency
In Snowmaking, Greg Gleason has been promoted to Snowmaking Manager. Gleason has served as Snowmaking Supervisor for the last several years and has a real passion for snowmaking. He is a graduate of the Castleton University Resort Hospitality Management program, previously of Green Mountain College. He is dedicated to setting the department up for success by recruiting and retaining knowledgeable staff and focusing on upgrades and innovations to our extensive snowmaking system.
The Woodward Killington Terrain Park crew has also seen several advancements. Taylor Zink has been promoted to the newly-created role of Terrain Park manager. Zink has spent the past four years as the Terrain Park Supervisor and has helped drive the success of that program, including the planning and implementation of Killington's Woodward Mountain Park. He has also been instrumental in the growth of Killington's mountain bike program, overseeing capital and maintenance of the ever-expanding terrain. Taylor will oversee the winter terrain parks, as well as the summer mountain bike park and trail maintenance crew.
Taylor Zink courtesy of Buttery Agency
Taking over Zink's former role as Terrain Park Supervisor is Chris Pierce. Pierce joined Killington as a Terrain Park Attendant in January 2020, after leaving an accounting role with Smith & Wesson to follow his passion for snowboarding and the general mountain lifestyle. Chris quickly learned the ins and outs of terrain park operations and was promoted to Terrain Park Foreman in June 2021. Over the past year, he has continued to develop his skillset and proven himself to be a reliable and trustworthy team leader.
"Chris has a work ethic that is second to none and considers Killington to be his home away from home," says Zink. "I have zero doubts that Chris will excel in his new role and look forward to what the future brings for our Woodward Mountain Park and the Killington Bike Park with Chris as the new Supervisor."
Long time Ski Patroller, Snowmaker, Trails and versatile Mountain Operations employee Sean Krevetski has been promoted to a new position of Trail Maintenance Foreman. In this capacity, Krevetski is responsible for the summer trail maintenance program, running a small, dedicated crew as they traverse the mountains to edge ski trails, clear deadfall, manicure glades and prepare the mountain for next ski season. Krevetski and team work closely with mountain biking in the summer to cut new bike trails and to maintain our extensive trail network.
And in lift operations, Patrick Sullivan has been promoted to Lift Operations Supervisor. Sullivan began his career with Killington in October of 2014 as a lift operator and transitioned into a Team Leader role in 2018. He spent two seasons overseeing the Snowshed/Ramshead area before moving over to Pico, where he truly excelled.
"Being the veteran employee of the lift operations department, Patrick has gained a tremendous amount of knowledge and respect through his years of service," says Lift Operations Manager Kayla Sarajian. "Patrick plans to use his strengths to our advantage as he marches the operations team into a new beginning. Patrick has a strong focus on training, mentorship and staff retention. I have no doubt that Patrick will succeed immensely as he transitions into his new position."
Killington Resort is proud to promote from within and provide ample growth opportunities to its staff. We are currently hiring for both seasonal and year-round positions. Learn more at killington.com/jobs.
Share This Article