TechnoAlpin promotes TL4 Double: Optimal Production With Controlled Costs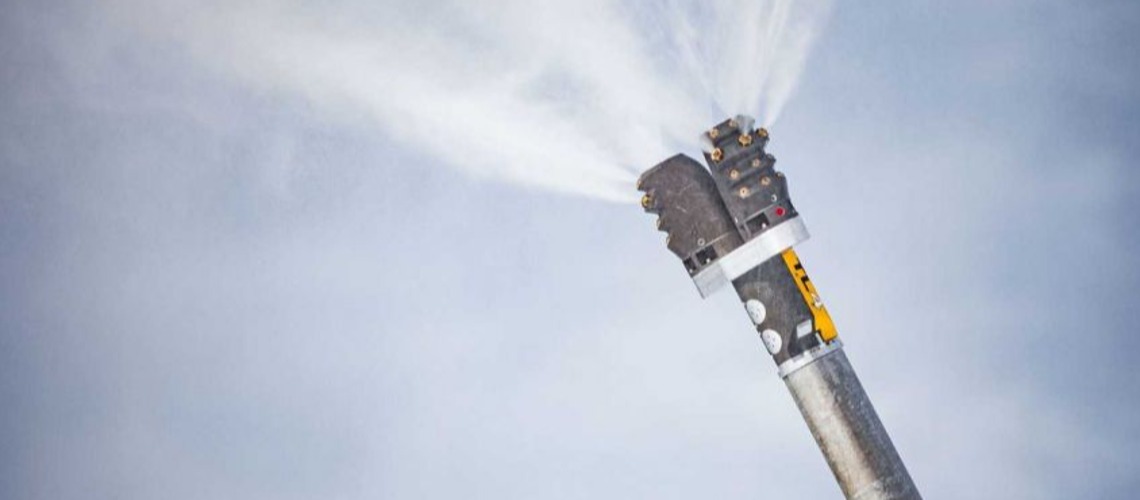 The performance of the TL lance series of TechnoAlpin guarantees optimum snow production in all conditions: TL8, TL4 and TL2, with 8, 4 or 2 nozzle's stages controlled by the Smart Distributor, the combinations are multiple and they make it possible to cover the entire operating range, whatever the conditions. To go further in optimizing snow production, while controlling costs, TechnoAlpin now offers the TL4 double.
Two heads, 1 gear, twice the power
The TL family lances all work on the same concept: The heads are mounted on the Smart Distributor, adapted according to the number of nozzle stages to be controlled and always offering a maximum flow rate in relation to the production conditions and the selected snow quality. This flexibility and versatility make it possible to offer the most appropriate snow lance according to the constraints of the terrain and the prevailing weather conditions.

The newest member of the family, the TL4 Double, has 2 TL4 heads mounted on a single piece of equipment: only one Smart Distributor, to control the water supply to all the nozzles, a single universal mast and a single snow pit valve. A double performance of high-end snow production, for a controlled investment cost. Furthermore, although equipped with two heads, the air consumption of the TL4 Double is very moderate with just under 38Nm³/h. Positioned in the right place on the track, the TL4 Double can bring significant added value, especially in marginal temperatures during the initial production phases.
The TL4 Double also has all the high-quality components of the TL series, such as nozzles with ceramic inserts, guaranteeing the longevity of the nozzles and the quality of the snow, an oil-free compressor (for the version without central air), the solderless "WedgeWire" filter and nucleators with ruby inserts. The latter produce an optimal air-water mixture, while displaying controlled water consumption. They make it possible to maintain a constant snow quality over the entire operating range. Last but not least, the innovation associated with the Smart Distributor: the air flush in the nozzle to expel residual water upon closing or switching steps, so that no drop of water is lost.
With the TL4 Double, the TL range offers a very wide range of solutions to meet the production issues of ski area operators in the most agile and flexible way possible.
Share This Article