Salomon Family Starts World Cup Season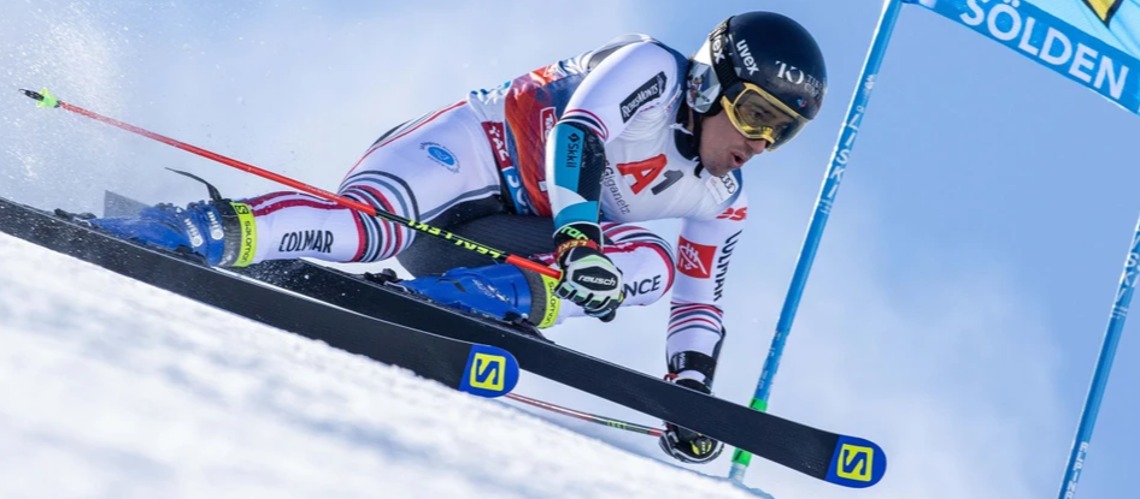 The Season Opener on the Austrian Rettenbach Glacier marked an important milestone for Salomon – the first opportunity to see the newly-expanded Family at the start, ready to race with new blue rockets at their feet.
As expected, following the Olympic season, the athlete marketplace was hot in the spring, and Salomon made the most out of it and attracted some new talent.
Following loads of equipment testing, fine-tuning, and an incredible amount of work on and off the slopes, it's finally showtime
If you haven't watched it yet, get into World Cup mood by watching "La Famiglia," Salomon's documentary, which will give you a front-row seat to Marta's incredible story and her road to the 2021 giant slalom title.
Missed at the start was Slovenian Meta Hrovat, who has been forced to sit out the first few weeks of the season following a knee injury.
On the men's side, the Salomon boys set the bar high last season – Marco Odermatt went on to have an outstanding season and take home both the Overall and the giant slalom title, while Leitinger's season was cut short after he suffered a season-ending ACL injury.
Expectations will also be high for Salomon newcomer Mathieu Faivre. With ten top-3 finishes in giant slalom to his name, including a 2nd place in Sölden in 2019, he is far from a newcomer on the World Cup podium, and Salomon can't wait for his debut with the blue skis.
Luca De Aliprandini, who earned his first World Cup podium last season, has high hopes for keeping the momentum going into the new season. He hopes to translate this summer's hard work into racing power.
At the start, completing Salomon's team roster will also be Victor Muffat-Jeandet, Christian Borgnaes, Adam and Andreas Zampa, and Riccardo Tonetti.
With this expanded and strengthened team, expectations are high. Seeing so many talents listed with Salomon next to their names brings lots of pride to everyone who worked tirelessly to design and build skis and boots that are sought-after by some of the best athletes of this time.
"A few years ago, we switched our approach and focused on building incredible products that would attract top talent. This season, I couldn't be prouder of our team. It is proof that by working hard and creating skis and boots that help athletes ski at their best, which let them be as fast as they can be, makes us desirable to both the up-and-coming generation and more established athletes. This mix of generations, skillsets, nationalities, and specializations is our biggest strength, and I look forward to seeing what the season has in store for them all," said Sylvain Leandre, Salomon Racing Manager, said before the season.
Share This Article