Alpine Odyssey: Adventurer Huw Kingston To Ski Length Of The Aussie Alps For Save The Children Fundraiser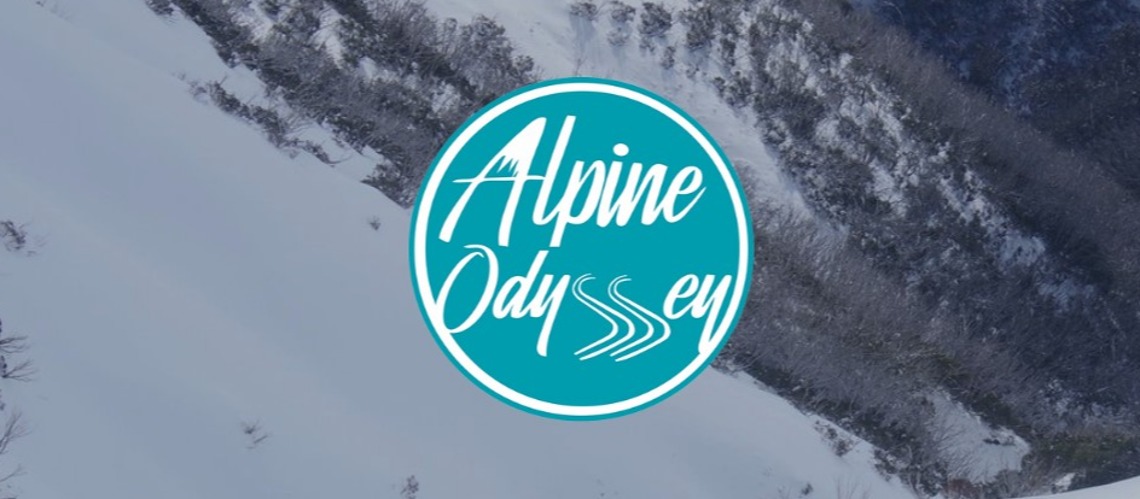 In a journey expected to take some 50 days, Huw Kingston will ski the 600km length of the Australian Alps this winter and, along the way, ski at each of the 12 snow resorts in Victoria and NSW. His Alpine Odyssey aims to raise $50,000 for Save the Children's Our Yarning project.
Starting in late July, Huw will traverse some of the most rugged country in Australia, diverting to ski at Lake Mountain, Mt Baw Baw, Mt Stirling, Mt Buller, Mt Hotham, Dinner Plain, Falls Creek, Mt Buffalo, Thredbo, Charlotte Pass, Perisher and finally Selwyn Snow Resort, reopening this season after having been devastated in the Black Summer fires.
As a long time Ambassador for Save the Children Australia Huw will use this 2022 winter journey for his latest fundraiser. It was a relationship that began when they were the beneficiary of Huw's year-long, 13,000km human powered circumnavigation of the Mediterranean Sea from Gallipoli back to Gallipoli in 2014-15.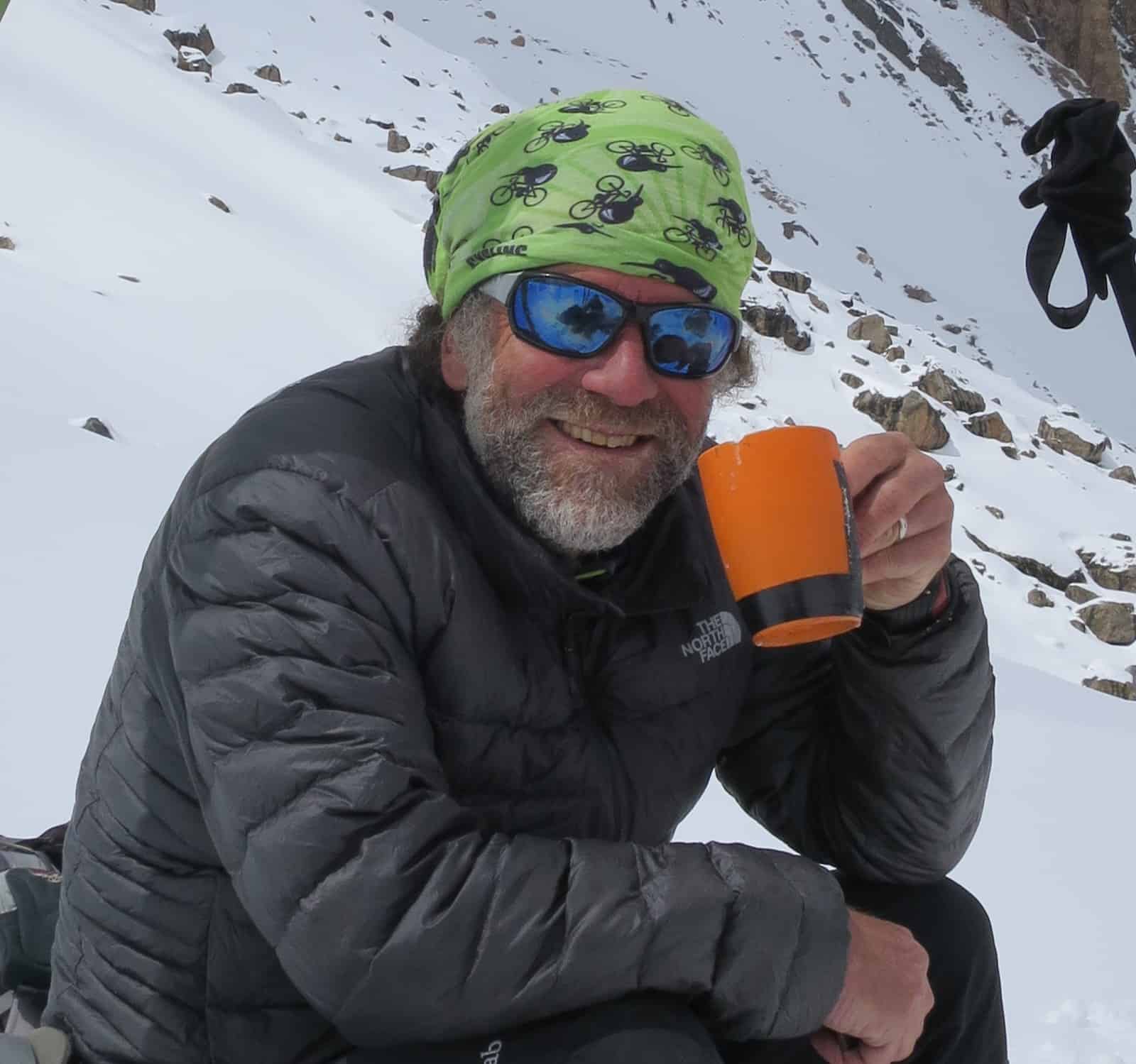 Huw taking on a massive alpine mission for Our Yarning
"Through my Alpine Odyssey, I'm hoping to raise $50,000 for Our Yarning," Huw said."This wonderful project produces books for Indigenous Australian children, written and illustrated by Indigenous authors and illustrators, telling their stories, stories that are so important to retain in Australian culture. And, as well as general donations, I'm 'selling' each of the resorts I ski at along with the highest peaks. Imagine being the new owner of Mt Buller or Thredbo perhaps? Or standing atop Mt Kosciuszko or Mt Bogong, master or mistress of all you survey!"
"In 1997, 25 years ago this season, I completed a similar ski traverse, not skiing the resorts though. It was tough with blizzards, rain, thick bush, navigational challenges, river crossings and distance all stymying progress. For over two weeks at the beginning, I didn't see another soul. But of course, blue-sky days, moonlit nights, snow-covered ranges and old mountain huts easily balanced the ledger."
"It will be a challenge pushing my ageing body through it again a quarter of a century on," Huw, 59, continued. "But I want to celebrate the Australian snow country that has been so good to me for so long. To celebrate not only the backcountry, but the resorts and communities that live for the white stuff, communities that have suffered much these past two years. Also to consider such things as climate change and other threats to our unique Alpine environment."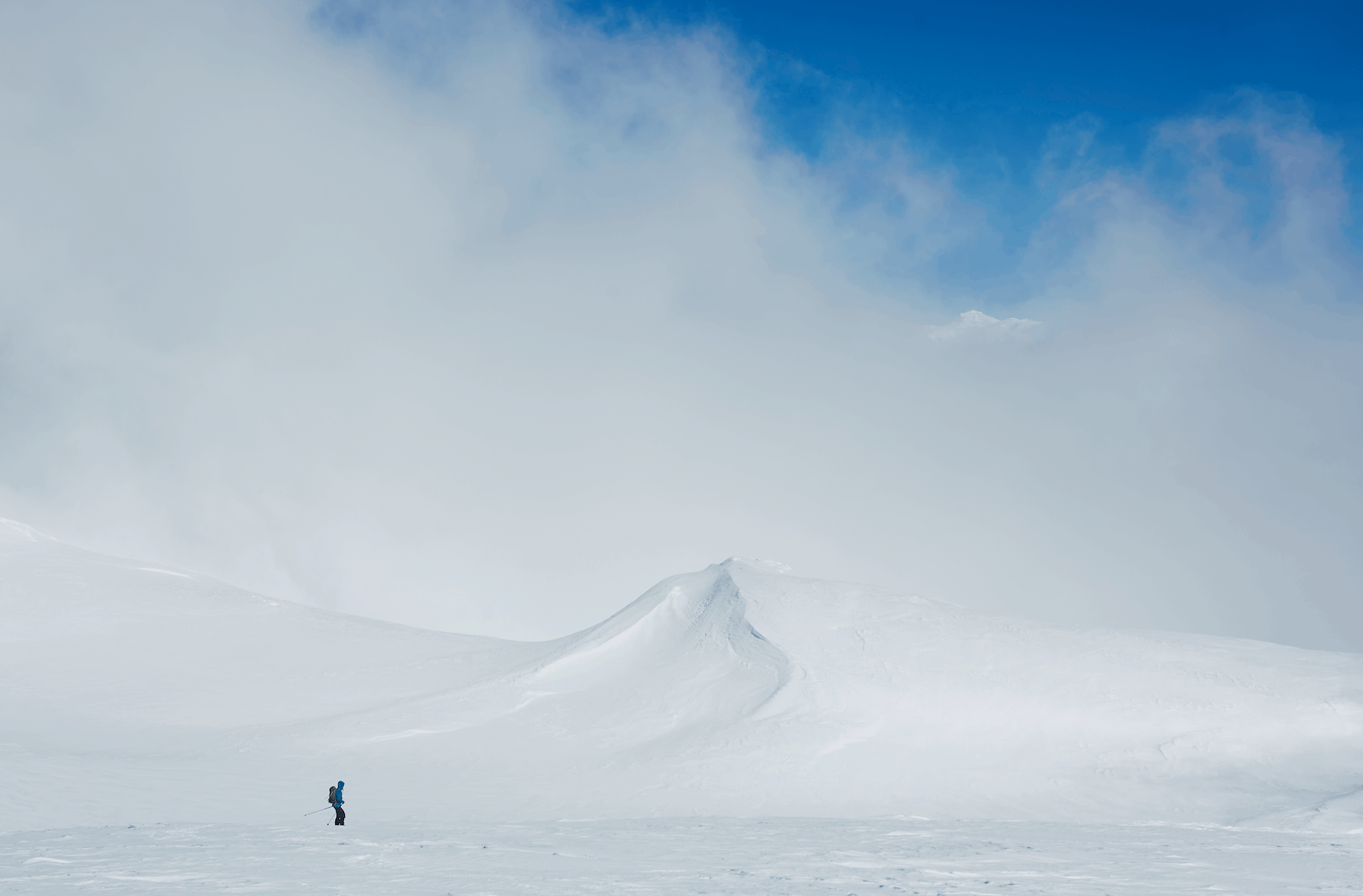 Huw will be dealing with the any moods of the Australian Alps where the weather can close in quickly Photo: Jake McBride
Supported by The North Face and partnering with many of the resorts he will visit, the success of the Our Yarning fundraising is as important to Huw as the success of his journey.
"We are very excited to share in the excitement and generosity of Huw's Alpine Odyssey," said Dr Julie Owen, Cultural Advisor for the Our Yarning project and Nurrunga/Ngarrendjeri woman. "With stories from the sea, the desert, the mountains and along the river, the books capture the imagination and hearts of children to learn to read, and to love stories that portray their own lives and heritage. I look forward to cheering Huw on up in the cold country, from warm sunny Broome."
"When Huw first shared his vision we wanted to support this great journey and great cause," said Rhylla Morgan, spokesperson for Mt Buller. "Most visitors to Mt Buller have travelled just three hours from Melbourne; Huw will have been navigating remote country for two weeks so he'll be overdue for some warm alpine hospitality. We'll feed him up, have a ski and send him on his way!"
Over at Thredbo, resort spokesperson Caroline Brauer added "Thredbo is so looking forward to supporting and welcoming Huw during his Alpine Odyssey mission this winter. When he arrives in Thredbo, Huw will be over two thirds into his long journey and, aside from providing Huw with a delicious meal and a comfortable bed, our community will be really excited about giving Huw a big welcome, as well as taking him out to explore Thredbo's incredible in-resort and backcountry terrain."
Click through for full details on Alpine Odyssey and head to the fundraising page to make a donation.
Share This Article