Marco Odermatt Opens TITLIS Spacecamp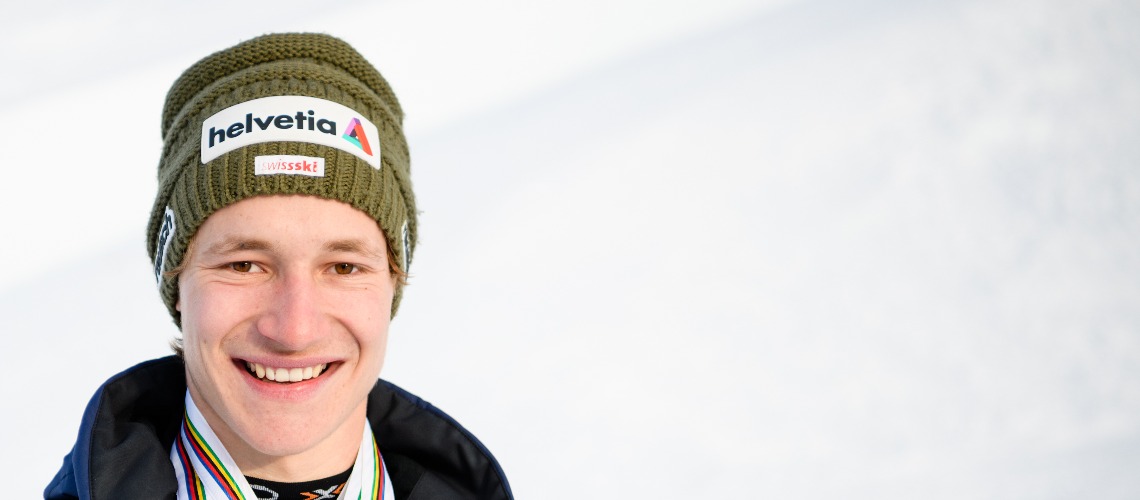 The ambassador of the Titlis Bergbahnen was the first guest at the Titlis Spacecamp 2022. Anyone who spends the night at 3,020 meters above sea level this summer will have the mountain all to themselves for more than twelve hours.
At the center of the Titlis Spacecamp is the Aurora Hut, which was installed on the roof of the mountain station. On an area of ​​12 square meters, the hut, developed in Finland, is equipped with a large bed, a kitchen, a toilet and WiFi. Thanks to the large, south-facing panoramic windows, the starry sky and the surrounding mountain peaks can be viewed during your stay.
Marco Odermatt is enthusiastic and says: "A cool adventure! Being able to enjoy the Titlis for yourself in the evening is incredibly special. The peace, the nature and the weather at 3000 meters above sea level are unique. The great service and the cozy hut make the space camp a wonderful experience.» In addition to the overnight stay, the ascent and descent, the aperitif, dinner and an accompanied but voluntary evening hike with a private guide are included in the offer. In addition, guests receive a souvenir handmade in Engelberg. Overnight accommodation can be conveniently booked online on 50 dates from July to September and costs CHF 999.
In addition to overnight stays in the Aurora Hut, there are many other offers to discover this summer as part of the Titlis Spacecamp campaign. At the Titlis Starry Night, the experts from the Astronomical Societies Urania Zurich and Lucerne provide a fascinating insight into space with their telescopes. The candle light dinner with Fondue Chinoise in the Titlis Panorama Restaurant exudes a touch of romance. Both events take place once a month. The participants in the Titlis Bergtrophy hike on Saturday, August 6th from Engelberg up to the Gross-Titlis, covering more than 2000 meters in altitude.
Share This Article