Burton And Mt Buller Unveil New Format Cattleman's Cup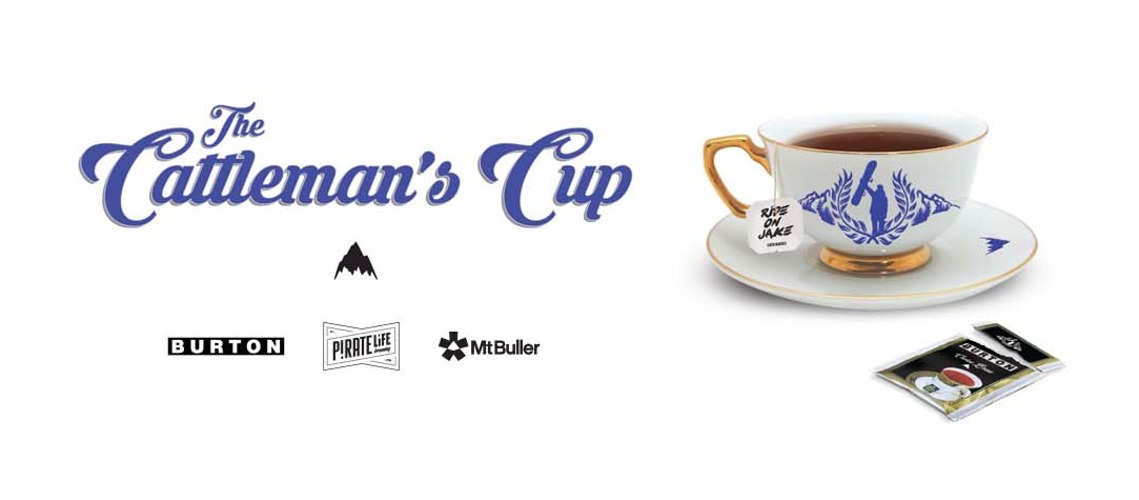 After a two year hiatus, the spirit of Cattleman's was alive and well at Mt Buller this week as the inaugural Cattleman's Cup brought the community back together in a celebration of snowboarding.
The fresh new two-day format marked an evolution of the Burton Cattleman's Rail Jam into a new chapter, taking boardriders out of the Village Square and onto the mountain. The re-imagined format includes both elite level performance and new accessible aspects across the two-days enabling riders of all ages and abilities to participate. The three tiered event featured a Hip contest on the Buller Summit, a Rail Jam and an interactive "Race-Your-Mate" course complete with Burton demo boards.
The infamous Cattleman's Rail Jam is transformed into a fresh format this winter. The new event builds on a 14-year legacy and retains the spirit of the Mt Buller Village stair set but takes it to the mountain with a revised, more inclusive, participation-based format. The Cattleman's Cup opens up the event to riders of all ages and abilities and breaks free from the nighttime spectator event of old.
Day one dawned with sunny skies and not a breath of wind. Anticipation was high as the Mt Buller Parks team revealed their specially designed hip jump on Summit. The 46-foot hip, with left right and straight landing options, allowed over 50 riders of all ages to boost high above the beautiful Buller back drop as spectators gathered to enjoy the sunshine and take in the action.
With an incredible display of style and amplitude, it was 17-year-old Olympian Valentino Guseli who secured the Hip Hero award for men, scoring a $1500 cash prize. Val left minds blown as he sent switch and regular methods, backside and frontside 360s and a double wildcat over the entire hip.
Jindabyne's Mizuki Nakai took out the Hip Hero award for women showing impeccable style, technicality and consistency on both sides of the hip, and was the only woman to spin a backside 360.
In the afternoon, it was race time as competitors as young as seven shifted their focus to speed taking on the side by side Race Your Mate course. It was head to head, winner takes all, with prizes for the fastest mate and plenty of bragging rights on offer.
Day two delivered a carbon copy of day one's perfect weather with the riders focusing their efforts on a Cattleman's inspired Rail set up in a new location on slope at Burnt Hut. 40+ riders gathered in on the sun-soaked northern slope to have a crack at the three option plaza set up which featured a down-flat-down, down-rail and close out inspired flat-to-drop rail. Mt Buller Parks had the feature chiselled to perfection and green run beginners on Burnt Hut run were awe-struck at the skills on show.
2019 Cattleman's Rail Jam winner Andy James reminded onlookers and judges of his distinctive style and technique, spinning multiple ways on and off all three rails and taking out the Rail Ruler Award for $1500.
Competing alongside her twin sister, Jindabyne's Sophie Nicholls-Austin took out the Rail Ruler award for women showing perfect style on backside tail slides, 5050s through the kind and frontside board slides.
With vibes high, Pirate Life's in hand and the afternoon sun shining on the après DJ session at Spurs, the Cattleman's Cup Grand Champions were honoured alongside 'New Talent Awards', another new aspect to the event recognising up and coming riders giving it their all.
Taking on the rail set up with huge effort and an even bigger smile, it was Ebony Downward who took out the New Talent Award for women and with casual style and a cool, unique flare Tasman Forest also scored himself $1000 and the New Talent Award for men.
With a dominant display of talent on both the hip and the rail set up, the judges were unanimous in their decision to crown Valentino Guseli Cattleman's Cup Grand Champion Men, walking away with another $2000 cheque.
It was similar in the women's category with Georgia Nicholls-Austin proving her supremacy on both the rails and the hip. Georgia took home $2000 and the inaugural Cattleman's Cup Grand Champion Women's trophy.
RESULTS
Grand Champion Men: Valentino Guseli: $2000
Grand Champion Women: Georgia Nicholls Austin: $2000
Hip Hero Men: Valentino Guseli: $1500
Hip Hero Women: Mizuki Nakai: $1500
Rail Ruler Men: Andy James: $1500
Rail Ruler Women: Sophie Nicholls Austin: $1500
New Talent Award Men: Tasman Forest: $1000
New Talent Award Women: Ebony Downward: $1000
THE CATTLEMAN'S CUP IS PRESENTED BY BURTON, MT BULLER AND PIRATE LIFE BEER.
Share This Article