Bernhard Aregger Relinquishes Operational Management Of Swiss-Ski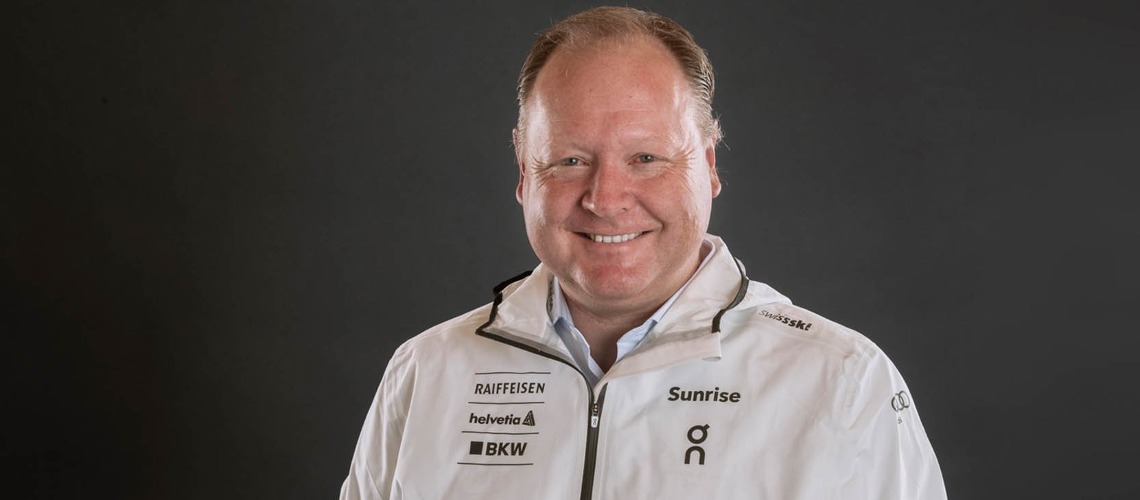 After four years in the executive committee and three challenging and successful years as managing director of the Swiss Ski Association, Bernhard Aregger has decided to take a new professional path and to leave Swiss-Ski.
For around 30 years, Bernhard Aregger has held various positions on a voluntary basis for Swiss snow sports, including as President of the Central Swiss Ski Association (ZSSV). After four years as a member of the executive committee and three years as managing director, the 50-year-old from Lucerne is now handing over operational management at the Swiss Ski Association at his own request.
During Aregger's tenure as CEO of Swiss-Ski - despite the extremely difficult framework conditions (Covid-19, Ukraine war) - there was a very successful phase in the association's history in terms of sport and economy. Since Aregger took office as CEO, Swiss-Ski has managed, among other things, to strengthen the partner structure and thus the financial foundation, to develop sustainable concepts for young talent, to intensify and expand training activities and to implement new infrastructure projects and events. Furthermore, under the leadership of Aregger, Swiss-Ski was awarded the contract for hosting the World Cup in biathlon (2025), in freestyle skiing/snowboarding (2025) and in alpine skiing (2027). At the 2022 Olympic Games, Swiss-Ski athletes secured a record 15 medals, A year earlier, 31 medals had been won at the elite world championships in the association's eleven sports. In the Nations Cup of the Alpine Ski World Cup, Switzerland managed to regain first place twice in a row (2020, 2021) after a break of three decades.
Beni Aregger has done excellent work for Swiss-Ski both as a member of the Executive Committee and in recent years as CEO.
"I look back on an incredibly intensive three years as CEO and, before that, on four exciting years as a member of the Executive Committee with numerous side offices and functions. I am very grateful for the numerous great, emotional moments, instructive experiences and many interesting encounters. A big thank you goes to all employees for their great support and their passionate commitment over the past few years," says Aregger. "It is not easy for me to say goodbye to Swiss-Ski, but over the past few months the desire has matured in me to reorient myself professionally and to complete a further training course that I had been planning for a long time. The association is not only very well positioned in terms of sport and economy, but also structurally,
"Beni Aregger has done an excellent job for Swiss-Ski, both as a member of the Executive Committee and in recent years as CEO. With him at the operative head of the association, we were able to successfully lead Swiss-Ski through challenging seasons and set many important milestones," explained Urs Lehmann, President of Swiss-Ski. "On behalf of the Executive Committee and the Swiss-Ski family, I would like to thank Beni Aregger for his great commitment and the always very good cooperation in recent years - combined with the wish that he will remain connected to Swiss snow sports in another function. »
It will be announced in due course who will succeed Bernhard Aregger as CEO of Swiss-Ski. Effective immediately, the interim operational management of the association will be jointly taken over by the deputy managing directors Diego Züger, Director of Marketing, and Claudia Lämmli, Director of Finances & Services. Until he leaves the association, Bernhard Aregger will accompany individual projects and support them in an advisory capacity.
Share This Article