2022–23 Improvements & Upgrades At Utah's Ski Areas Laid Out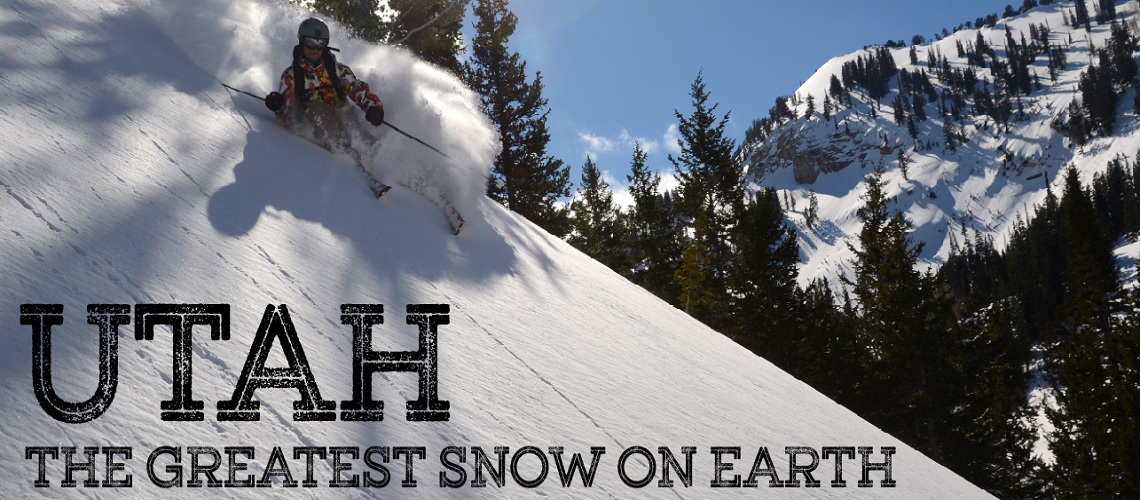 Here's a roundup of all the capital improvements and projects that our Ski Utah resorts have on deck for the 2022-23 season.
ALTA SKI AREA IMPROVEMENTS
The venerable Sunnyside triple chairlift at Alta Ski Area will be retired and upgraded with a speedy 6-pack chairlift. Beginners and intermediates will enjoy far faster access to the gentle and welcoming terrain surrounding Sunnyside. Those interested in ski lessons can take advantage of new 2-hour adult afternoon lessons. Skiers heading up the Supreme Lift will see some improvements and grading to the Sleepy Hollow Terrain.
Alta Ski Patrol will get a boost with the installation of yet more Wyssen towers for avalanche mitigation on Mount Baldy. These remote control avalanche systems (RACS) will allow patrol to more safely deploy explosives to trigger avalanches and will decrease wait times to ski fresh powder on Ballroom, East Baldy, the EBT, Baldy Chutes, Main Street, Harolds, Tombstone and Baldy Shoulder.
BRIAN HEAD RESORT IMPROVEMENTS
Brian Head Ski Resort kept busy this summer with a bit of brush and tree clearing to expand ski run access while updating their snowmaking infrastructure. Guests can also enjoy access to a completely new rental fleet of skis, poles, boots, helmets and boards.
BRIGHTON RESORT IMPROVEMENTS
After a wildly successful launch of expanded night skiing off Snake Creek Express in 2021–22, Brighton has opted to add yet more acreage to their already impressive night skiing menu. Brighton will add two more runs, Pine Martin and Ziggy, to bring additional fun to some of the best night skiing around.
DEER VALLEY RESORT IMPROVEMENTS
It's been a busy summer at Deer Valley Resort as crews worked to expand and grade terrain for beginning skiers, constructed the Burns Express Chairlift, and made improvements to the existing Snowflake chair in a $6 million dollar project. The new Burns Express will begin spinning on Deer Valley's Wide West learning area. The lift is situated such that it enhances access from the base of Snow Park Lodge to Little Baldy Mountain. The Deer Valley Ski School will be sure to take advantage of more beginner teaching terrain and will optimize access options for classes and private lessons.
Deer Valley additionally dropped another $5 million for resort-wide maintenance improvements focusing on snowmaking, grooming equipment, an updated ski rental fleet and employee housing. New Executive Chef, Peter Menteer, will continue to push and evolve the dining experience at Deer Valley's renowned eateries. Expect tweaks to existing menus and let your taste buds froth in anticipation of Cast & Cut, a new high-end seafood and steak restaurant debuting at Snow Park Lodge.
Deer Valley is thinking big and looking to the future. Expect to see massive transformations to the Snow Park Village beginning in 2023 as the resort moves forward to execute on its Master Plan. The original base area will undergo renovations to elevate the guest arrival experience, improve the plaza, and streamline transit arrival. For 2023–24, expect fresh food and beverage options to be added to Deer Valley's already impressive cuisine offerings, more retail and a sprawling European-inspired ski beach debuting at Snow Park Village.
EAGLE POINT RESORT IMPROVEMENTS
Last season, Eagle Point dropped the gorgeous Canyonside Collection, mountain-modern lodging that provides expansive views with private hot tubs. This season, guests can enjoy 10 additional studio cabins for a chance to get away from it all high in the Tushar mountains. Eagle Point will continue to expand its snowmaking improvements with a focus on adding new capacity to its beginner terrain for this season.
NORDIC VALLEY RESORT IMPROVEMENTS
Nordic Valley welcomed guests to the 2020–21 season with the biggest capital improvement in the resort's storied history. The Nordic Valley Express, a 6-person high-speed quad chair, massively expanded the resort's terrain and introduced four exciting new trails.
Fast forward to this summer, the Nordic crew worked tirelessly to complete a number of projects for the 2022–23 season. Guests can expect new gladed terrain and trails off the Nordic Valley Express lift. A new yurt lounge and a single-stall bathroom can be found at the top terminal of the lift. The addition of new snowmaking guns will ensure coverage is stellar. Parking has been expanded by 33,000 feet and resurfacing of lots will cut down on mud puddles.
The après crowd will be delighted to discover The Aid Room, a new beer bar stationed in the old Ski Patrol room. The atmosphere is sure to be authentic and I for one cannot wait to check it out!
PARK CITY MOUNTAIN IMPROVEMENTS
Sunshine and patio time are solidly in the forecast this season at Park City Mountain with the construction of an outdoor patio at Red Tail Grill near the Orange Bubble Express and the Red Pine Gondola. Roast yourself near one of the fire pits, grab a seat at the bar, or cozy up in front of a roaring hearth. Enjoy lunch or après or catch a sunset and dinner at the Red Tail Grill.
Vail hopes to address housing constraints in Park City with the debut of a new employee housing development at Canyons Village. With over 440 beds to house employees, the resort is keen to offer greater access to affordable housing close to mass transit. Also dropping at Canyons Village, a Euro-inspired Ski Beach. This snow-free zone will offer fire pits, comfortable seating and primo access to the Canyons Village.
Looking over to a major accomplishment by the National Ability Center, ground was broken for the new McGrath Family Mountain Center at Park City Mountain Village. This well-situated ski-in/ski-out facility will better serve the NAC and expand their world-class adaptive skiing and snowboarding lessons.
POWDER MOUNTAIN IMPROVEMENTS
Powder Mountain spent the bulk of their time and effort building out and launching their brand new, lift-served mountain biking park this summer: Dirt Mountain. The new trails encompass over 10 miles of downhill-only goodness with 1,268 of lift-served vertical drop. Powder Mountain is only just getting started as this summer's Phase 1 kicked off an admirable 5-year plan to add additional trails. We had an awesome time exploring the new DH trails in addition to Powder Mountain's extensive cross-country trails. We can't wait for the addition of more miles next summer!
SNOWBASIN RESORT IMPROVEMENTS
For the first time ever, Snowbasin Resort will join the Ikon Pass family in addition to the Mountain Collective Pass. Snowbasin pass holders can opt to add on benefits associated with these partnerships to gain access to other resorts across the globe.
Last year, Snowbasin debuted the highly anticipated Middle Bowl Express chair, which deposits guests high in the alpine bowl of Needle Cirque. With the addition of 22 new snowmaking machines, Snowbasin will increase their snowmaking capacity by 5.5% to provide better coverage in the early season and open more terrain quickly. Mountain safety and the guest experience will be enhanced with the grading and widening of a run connecting the popular Boardwalk trail.
SNOWBIRD IMPROVEMENTS
After 50 years of loyal service, Snowbird's iconic and beloved red and blue tram cars were retired to snowy pastures. Two shiny new tram cars from CWA and Doppelmayr will soar above Snowbird's famed slopes for the 2022–23 season. In the summer months, a unique glass-bottom floor will give guests a breathtaking view of the mountain escarpments below. Snowbird Mountain Guides will debut more educational-focused programming with backcountry-specific education alongside snowcat tours.
SOLITUDE MOUNTAIN RESORT IMPROVEMENTS
Due to the prodigious amount of snow that falls in Big Cottonwood Canyon, Solitude Mountain Resort will be making some avalanche mitigation improvements to assist the daunting work of their tireless Ski Patrol crew. See if you can spy the new Swiss-made Wyssen Avalanche Tower in the powdery terrain along the east face of Honeycomb Canyon. As Solitude's first remote control avalanche system (RACS), the Wyssen Tower will help Ski Patrol efficiently and safely open this avalanche terrain after storms. If you're curious about all the other tools Ski Patrols across Utah use to manage our dangerous avalanche terrain, don't miss my favorite article here!
Hungry skiers and shredders will want to check out the newly revamped Yurt at Solitude. It'll now be open during daylight hours and will offer a cozy on-hill lunch spot serving up hearty soup, craft beer, wine, and cocktails. In the evening hours, the Yurt will elevate itself to Solitude's premiere fine dining experience as guests indulge in a 5-course, chef-prepared meal after a moonlit snowshoe tour to the site.
In a huge development for 2022–23, Solitude will debut its first-ever terrain park! Tyler Sites, the Terrain Parks Manager, and his loyal crew will be adding features along the North Star and Main Street trails. The resort hopes to open both parks in early December, conditions permitting.
SUNDANCE MOUNTAIN RESORT IMPROVEMENTS
It's another big year for Sundance after 2021–22's exciting debut of the upgraded Ray's Lift, a new high-speed detachable quad with a mid-mountain station for beginners that opened 35 new acres of terrain. This upgrade replaced the old Ray's lift, reducing a long ride to the Mandan Summit to just seven minutes.
Sundance is still at it, busy finishing up another lift just south of Jake's Lift. This fixed-grip quad will add 10 new trails and 40 additional acres of skiing and snowboarding of never-before accessible terrain. Snowmaking enhancements will also help Sundance open earlier and keep trails open later in the season with new snow guns and a snowmaking pond.
WOODWARD PARK CITY IMPROVEMENTS
Following a few successful seasons, the wildly popular Woodward Park City will debut a totally reimagined terrain park layout with 20% more park features. The park redesign will mainly focus on adding far more small and medium-sized features for park enthusiasts. Get in on some serious star power with Woodward's new stage and screen positioned in the parkour zone. Guests can book this venue for private events or enjoy film premieres, athlete speakers and live musical acts.
Share This Article