Nici Schmidhofer Celebrates Her Comeback On Snow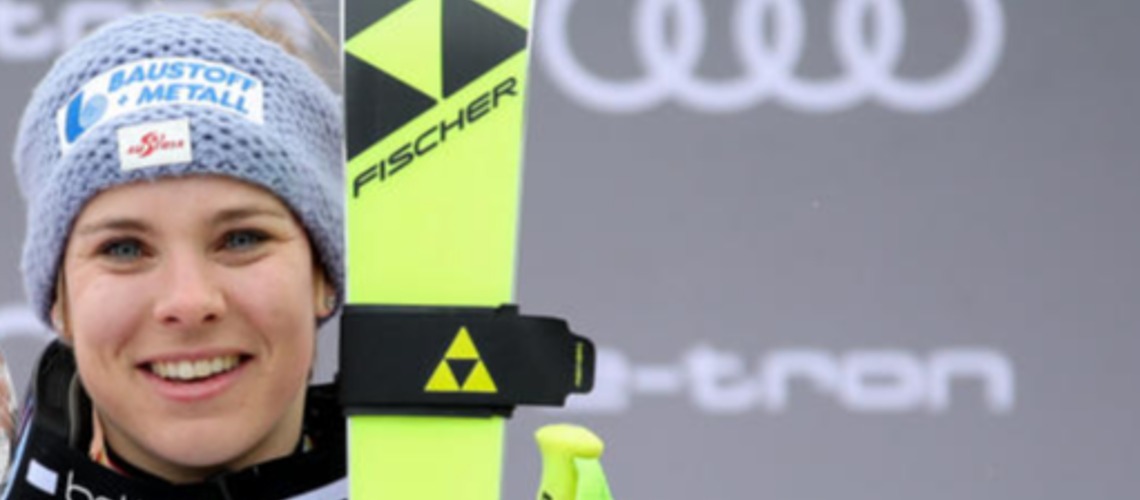 Nici Schmidhofer returns to the snow 295 days after her serious crash in the downhill in Val d'Isere (FRA) almost ten months ago. The Styrian suffered a complex knee injury, had to undergo a total of four operations and has worked very hard and intensively on her comeback over the past 42 weeks in order to keep her dream of an Olympic Games alive. The 31-year-old has had to endure many hardships in the process, spending a total of 42 days in hospital, four months on crutches and then almost two months in rehab. The 2017 World Champion was only really back home six months after her fall. Absolutely everything was subordinated to her return to snow. Now all that hard work is paying off and the speed specialist returned to the boards that mean the world to her in Sölden.

"The feeling of finally being back on the slopes after such a long injury break is indescribable and hard to put into words. The tension before the first turns was very high and almost comparable to many a race. It was a very emotional moment for me and I'm really happy that it feels so good, the knee didn't react and I'm pain-free so far," the Lachtaler is happy and adds: "Of course, I'm still far away from race-like skiing, but if everything goes according to plan, I'd like to travel to Copper in the USA with the team in a month."
Adding on Social media "295 days later ... and i can hardly put the moment into words! a very emotional day that i have been working towards for months and to which i have subordinated everything in order to be here today. i'm incredibly proud and happy to be back on skis. A huge thank you to everyone who supported me on this path and who will continue to do so with me. It's a big step for me and I'm really looking forward to the next few weeks."
Share This Article