Tyrol's Tourism Promotes Sustainability Initiatives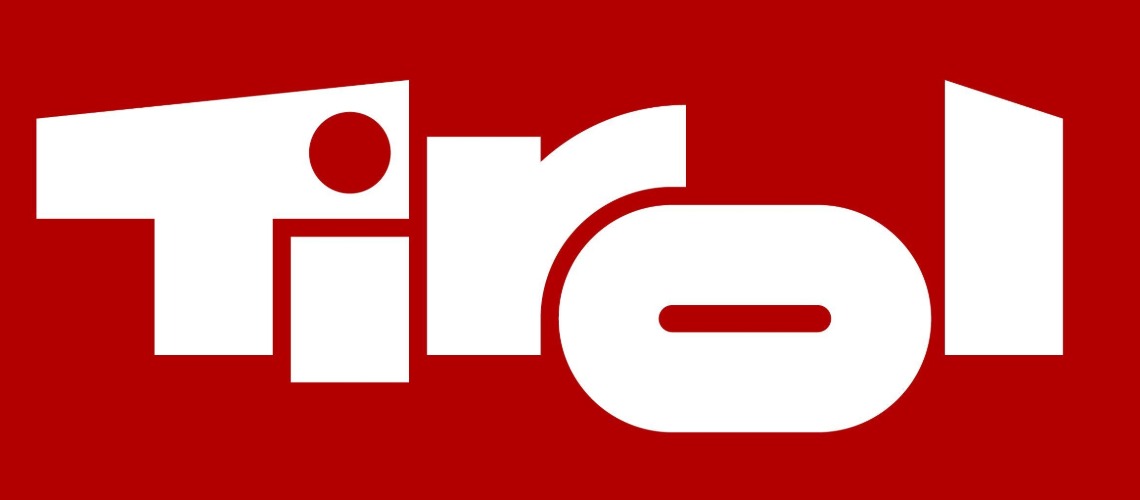 Tyrol's tourism strategy "The Tyrolean Way" includes topics that promote sustainable development and include ecological, economic and social aspects. All over the country there are best practice examples that promote and live sustainability. Tirol Werbung brings pioneers to the curtain and wants to point out positive examples with a humorous video spot.
Tirol Werbung relies on sustainability impulses. © Tirol Werbung / Haindl Ramon
"The topic of sustainability has grown in importance in recent years. This trend was reinforced again by the corona pandemic. We have already achieved a lot in this area, for example with public travel, on-site mobility or through initiatives from tourism regions and companies. We want to consistently pursue this path, "says Florian Phleps, Managing Director of Tirol Werbung. "The topic of sustainability is diverse. It ranges from regional food to sharing offers for sports equipment to the accessibility of the mountains by public transport, "continues Phleps. On the website " Consciousness ", pioneers in matters of ecological, economic and social sustainability in tourism are brought before the curtain.
Arrival as the biggest sticking point in the CO2 balance
When you are on holiday in Tyrol, the journey to the hotel accounts for the largest share of CO2 emissions. "Compared to other forms of summer vacation - such as long-distance travel or cruises - a vacation in our country leaves a much smaller carbon footprint. This is especially true when the guests arrive by public transport from neighboring countries, "adds Florian Phleps.
The new video spot by Tirol Werbung aims to provide food for thought, so that you can also look at more sustainable options when planning your vacation. "The matter is serious. But we decided on a humorous approach in order to communicate this topic, which is important to all of us, "says the managing director of Tirol Werbung.
Sport and slowing down on a mountain holiday
No matter whether hiking, climbing, mountain biking or swimming in a mountain lake: In Sportland Tyrol you can do a lot with your own muscles. This is not only healthier, but also better for the environment than flying overseas to simply move between the all-inclusive buffet and a deck chair. Those who like it particularly original can vacation in one of the five Tyrolean mountaineering villages , which consciously focus on decelerating.
"Our campaign is also intended to remove the industry's reservations about change. But the subject goes much further. In Tirol Werbung we have been grappling with the most diverse aspects of sustainability for a long time, "explains Florian Phleps. Thematically it ranges fromBarrier-free travel through a more sustainable congress and conference sector to "green" film tourism .
Sport and slowing down on a mountain vacation. © Tirol Werbung / Haindl Ramon
Best practice in front of the curtain
The " Clean Alpine Region " project, in turn, supports Tyrolean tourism regions in implementing measures in the areas of climate protection, sustainability and energy and in developing further as climate-friendly regions. "The challenges of the future have reached people. The whole country is working on good developments in innumerable small steps, "says Florian Phleps. Be it the conscious Tyrol companies , the organic hotels that pamper their guests with locally produced food, the brewery that is on the way to CO2 neutrality, the highest underground train in the world, which has ensured a car-free village or climate-appropriate hiking in the Kaunertal.
An overview of innovative companies and initiatives - also going beyond the tourism sector - can be found on the website " Naturally in Tirol ". Based on defined criteria, the Lebensraum Tirol Holding and its subsidiaries Tirol Werbung, Standortagentur Tirol and Agrarmarketing Tirol together with external experts nominate ten flagship projects once a year for the Tirol Change Award , which will be presented to organic pioneers for the first time in January 2021 as part of the Change Summit Heinz Gstir, founder of the "Bio vom Berg" brand, was awarded.
Social sustainability in tourism
"Tyrol is a place to live, relax and economic at the same time. It is therefore important to us to keep all three pillars of sustainability - i.e. ecological, social and economic - in balance. That is why Tirol Werbung also supports projects to promote social sustainability, "says Florian Phleps.
One example of this is Job-Life Achensee . The aim of this project is to make work in tourism more attractive and to increase the motivation and satisfaction of the employees. The declared aim of the initiative is that employees feel welcome in the region and have the opportunity to integrate. In addition to a good job, this also includes topics such as belonging, living and childcare, learning and further development. An employee card called the "Dahoam Card" with additional offers and discounted leisure activities is intended to further increase the attractiveness of a tourism job on Lake Achensee.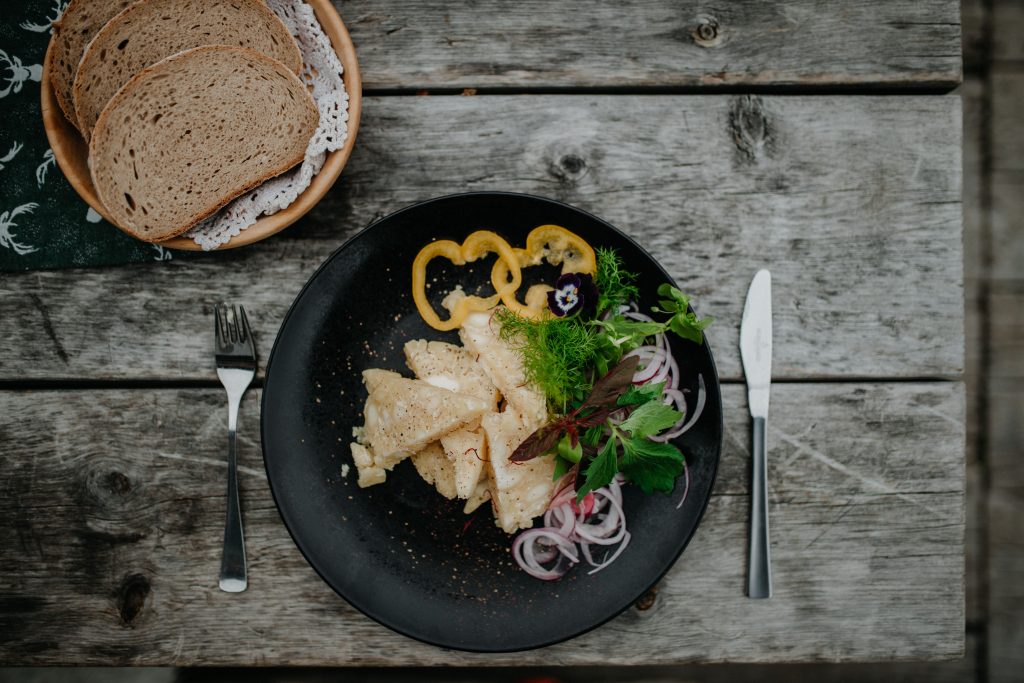 Tyrolean alpine cuisine with products from the region. © Tirol Werbung / Schwarz Charly
Culinary: Regional quality products from local agriculture
Another specialty of Tyrol is the rural cultural landscape with countless small and medium-sized agricultural businesses. More than 2,000 managed alpine pastures guarantee landscape maintenance and produce unmistakable Tyrolean specialties. "Food from alpine pastures such as milk, cheese or meat products are comparatively resource-efficient," says Florian Phleps. These products reach the grocery trade, farmers' markets , dairy farms or farm-gate sales via short transport routes or are further processed in local restaurants.
The member companies of the " Tiroler Wirtshauskultur"For example, are united under the green tavern sign and pursue a special philosophy: They all share a love for traditional Tyrolean food, the freshness of the products used from agriculture, water and forests and special attention to the authentic atmosphere and architecture. Tyrolean natural products can be found in food retailing
under the labels " Quality Tirol " and " Bio vom Berg ". The Lebensraum Tirol Holding sets further accents around the Tyrolean cultural asset "Alm". With the more intensive networking of agriculture and tourism, regional economic cycles are to be strengthened, but there are also high quality leisure and holiday offers as well as new culinary quality products.
More sustainable accommodation Some hotels such as the Naturhotel Waldklause have managed to build consistently ecologically. They only use local types of wood and the insulation is made from Tyrolean sheep wool. In the Zillertal, " Naturally Hell " pellet heating, photovoltaic and solar systems are used to generate energy on the sustainable campsite .
The partner companies of the Hohe Tauern National Park, in turn, are promoting water-saving technologies and avoiding plastic and aluminum. The Hotel Stern on the Mieminger Plateau offers a 5% discount for guests who arrive "green", environmentally friendly mobility on site and a climate game during the vacation that raises awareness for sustainability.
There are also prime examples at the regional level at the Wilder Kaiser: " Tourism Upcycling " is about modernizing aging accommodation creatively and gently, instead of simply disposing of the entire old stock of furniture. Under the title "Quality of life at the Wilder Kaiser", tourism experts, community representatives and citizens have developed the vision of "an excellent quality of life for people living, working and vacationing at the Wilder Kaiser".
The journey by train to Tyrol. © Tirol Werbung / Regina law
Arriving by train
Tyrol has been working with rail partners in Austria, Germany, Italy, the Netherlands and Switzerland for years to improve the range of options for those arriving by train. There are fast and comfortable train connections to Tyrol all year round . New in summer 2021 is the " In the Nightjet into the mountains". From June to October 2021, the journey in the Nightjet from Austria, Germany and the Netherlands, the transfer to the accommodation and a global package from the Komoot route planner service (hiking and cycling map app that can be used worldwide) are bundled in an "all-round carefree package" . A key point on arrival is the so-called "last mile", that is, the way from the train station to the accommodation. In addition to the hotel buses, the train station shuttles are also available in Tyrol at www.bahnhofshuttle.tirol , which close this gap. The Tirol Taxi App also helps to find an available taxi at off-peak times.
Local transport in Tyrol
"A well-organized mobility on site is often the decisive reason for switching from the car to the train," says Florian Phleps. With a well-developed network of buses and regional trains, public transport in Tyrol ensures that sights that are further away can also be reached in this way.
Transport with guest cards
In addition, public transport is included in the guest card in many tourist regions . This offer in the regions is proof that tourism and public transport can achieve a lot together. In the state capital Innsbruck, too, all public transport from two overnight stays is included in the Welcome Card .
Share This Article