First-Time Champions Crowned At Ultra-Trail Australia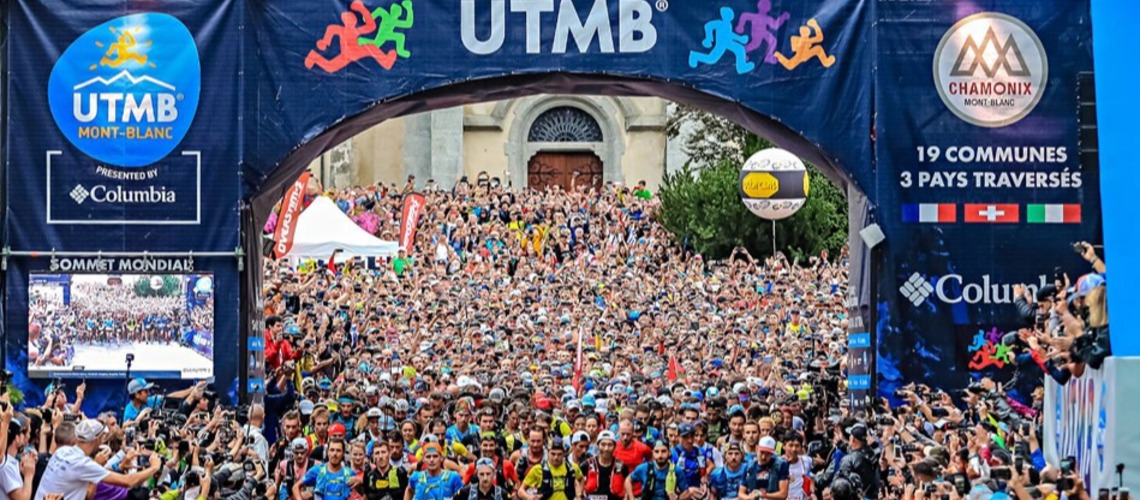 The atmosphere over the weekend in the Blue Mountains in Australia was one of great joy, energy and camaraderie, as this spectacular location happily welcomed back runners to participate in this year's Ultra-Trail Australia, as well as their friends and families from across Australia and New Zealand cheering them on.
There were 1,397 locally based trailers who took on the challenging UTA100 course this year, 75% of which were men and 25% women, who represented between them 16 different nationalities. An impressive 1,127 athletes managed to cross the finish line, with a staggering 10,410 stairs covered by the UTA100 runners in the process.
The athletes set off in the sunshine early on Saturday morning, and had 28 hours to complete the route, which included a mix of trails taking the runners along cliff tops, through lush valleys, across scenic ridges and then up the famous Furber steps to the finish line. This year excitingly saw first-time winners take home the top podium place in both the women's and the men's race, with Wollongong-based Matthew Pellow crossing the line first with an impressive 9:51:32, and Finland's Cecilia Mattas taking victory in just her second attempt at the race.
---
© Ultra-Trail Australia,

While this was Pellow's first attempt at the Ultra-Trail Australia, he has considerable past experience in endurance racing as a triathlete, which no doubt helped him deliver such a remarkable performance out on the Blue Mountain trails:
"It feels ecstatic, coming into the race I just wanted a challenge, an adventure…I only entered two weeks ago, I knew I was fit, and…as I was racing I was feeling good, the miles were ticking over and I didn't seem to lose my strength and I managed to hold it together at the end. That last 10km coming over all those rolling hills and then up Furber Stairs was brutal…I really liked the style of trail that they dished up, but the person that designed this course is a mean, mean, person, I found myself wondering that multiple times throughout the race. If you want a challenge that's a real challenge!" said Pellow.
Pellow crossed the line in 9:51:32, almost 13 minutes ahead of second place finisher Vajin Armstrong, with Michael Dimuantes a further five minutes behind in third.
© Ultra-Trail Australia,
In the women's race, it was Mattas who took the course by storm, running at her own pace throughout the day, and gradually gaining the lead over the other female runners. It became a very close call in the final stages for second and third place, with Sophie Brown finally coming in around 15 minutes after Mattas in 11:51:12, and Sarah Ludowici finishing off the podium in third, around two minutes behind Brown.
"It's amazing, I can't describe with words, I was not expecting to finish first. My body and mind feels good and they aligned and I feel amazing, for me that's all that matters, this is just a bonus," explained Mattas. "It's amazing running in Australia, the nature here is so pretty so I think that's the best way to explore around here."
The next stop on the Ultra-Trail World Tour 2021 calendar will be the Western States 100-mile Endurance Run in California in the USA on 26th June 2021. The world's oldest 100-mile trail race, the Western States has come to represent one of the ultimate endurance tests in the world.
Share This Article