Little Cottonwood Canyon Gondola Concept Gains Momentum With New Video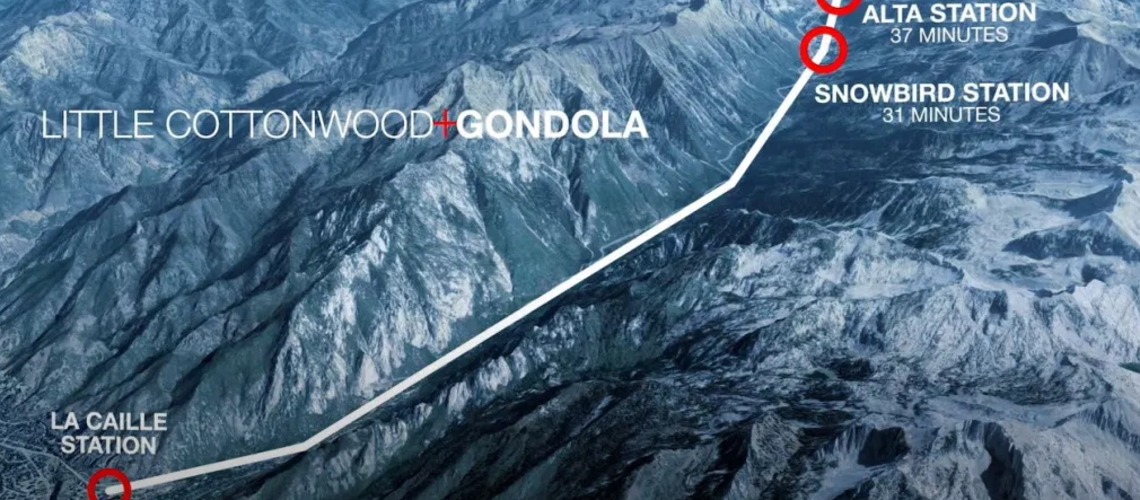 UDOT is looking at a number of proposals to ameliorate traffic pronlems in the Liottle Cottonwood Canyon. They include service busses and a gondola.
In 2020, the Utah Department of Transportation announced three possible strategies to help reduce traffic in Little Cottonwood Canyon (U.S. Highway 210): a cog railway or a gondola to shuttle visitors to ski resorts Alta and Snowbird, or a new and improved bus system to shuttle more skiers up the canyon.
UDOT is seeking public comment on their two preferred alternatives to solve the traffic problems in Little Cottonwood Canyon, UT.
Little Cottonwood Canyon welcomes over 1 million visitors year-round, and the number is growing every year.
Year-round, Little Cottonwood Canyon visitors enjoy unparalleled access to some of Utah's greatest outdoor attractions, including hiking, climbing, skiing, snowboarding and more.
Up to 7,000 vehicles (cars, trucks and buses) go up and down Little Cottonwood Canyon per day.
These vehicles produce 70 tons of carbon.
SR 210 is the most avalanche prone highway in North America with 64 active avalanche paths.
Many of the most significant traffic delays are related to traction due to heavy snowfall.
Extended road closures due to significant snowstorms create an unsafe lack of egress from Little Cottonwood Canyon. Only the gondola addresses this important safety consideration.
A gondola would allow Little Cottonwood Canyon ingress and egress in all weather conditions, even if the highway was temporarily closed to vehicles.
UDOT has spent more than three years narrowing down all the alternatives from an initial 124 to 5, and now to their final two preferred alternatives, and on Friday opened a 45-day public comment period. They also released the draft Environmental Impact Survey.
Share This Article