Updates On Juniors, Qualifiers And FWT 22 Qualification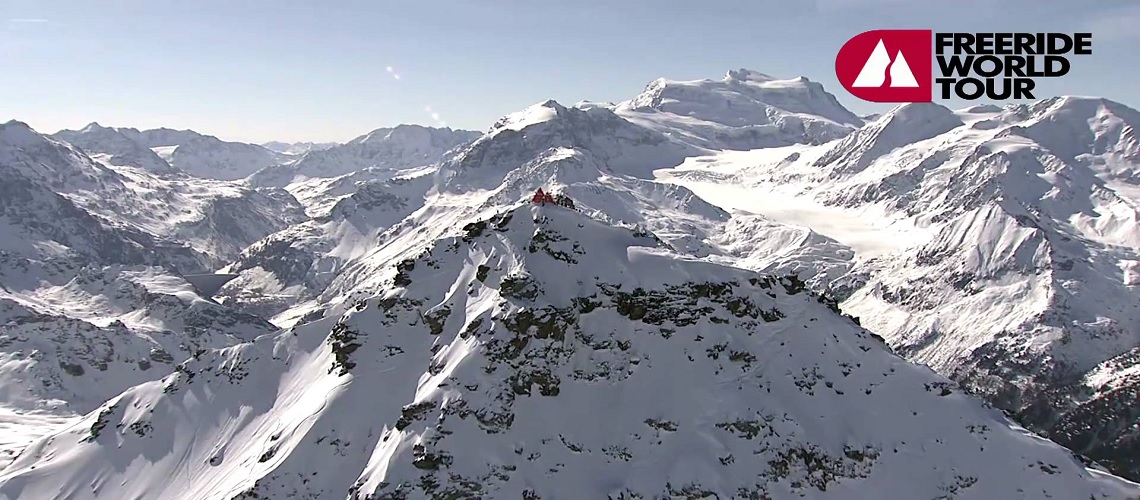 Riders have been giving their all on both Qualifier and Junior circuits with successful competitions taking place across the globe. With several events safely in the books, all eyes on the upcoming competitions. With many events pushed forward to March and April, there is a long and busy season ahead but enthusiasm to compete is at an all-time high among athletes.
FREERIDE JUNIOR TOUR COMPETITIONS UPDATE
Junior riders showed that the next generation is hot on the heels of qualifiers at this year's Verbier Freeride Week Juniors by Dynastar which saw 50 riders take part in the annual contest. Competition was fierce with high standards across all categories and young riders went big to secure places in the rankings. Now junior riders are looking forward to upcoming events like the Freeride Junior Tour Verbier by Dynastar 3* which has been moved to March 27-28 2021, Nendaz Freeride Junior 3* and ST ANTON Freeride by Skiclub Arlberg 2* to secure more points! Take a look at the FJT schedule here.
In the Americas the Freeride Junior Tour circuit is in full swing with a total of 44 events confirmed to take place in Region 2 this season including Steamboat, Jackson Hole, Alyeska and Big Sky. Take a look at all the latest results on the IFSA website here.
FREERIDE JUNIOR WORLD CHAMPIONSHIP (FJWC)
The much anticipated Freeride Junior World Championship by Dynastar is now confirmed and will take place for the first time in Verbier this year from March 30 to April 3. The FJWC will once again showcase the world's best junior freeriders at the top of their game, this time in Switzerland. Sixty top junior riders will compete for glory with the competitors based on last year's rankings. Stay tuned for the full roster to be announced soon.
FREERIDE WORLD QUALIFIER COMPETITIONS UPDATE
As a reminder, Freeride World Qualifier (FWQ) circuits are split into two regions: Region 1 is Europe/Oceania/Asia and Region 2 is the Americas, managed by the International Freeskiers and Snowboarders Association (IFSA). Athletes are amped for the season ahead and as motivated as ever to chase those FWT spots.
Region 1 (Europe, Oceania, Asia)
In Europe three successful FWQ events were held at Verbier Freeride Week by Dynastar, with 1* and 2 x 2* contests drawing talented riders from across the continent to throw down and stack points in one of Switzerland's legendary freeriding destinations. Athletes put on an awesome performance and battled it out for points under blue skies with great conditions.
Over in Russia, Elbrus Alpindustria 2* went ahead successfully and was an exciting day of freeride action in the Caucasus mountains. In Japan, organisers held an epic 4* FWQ event in Hakuba and congratulations go to all riders on their outstanding runs. Catch all the action in Hakuba in the broadcast here.
Looking ahead, in Region 1 competitions include Jasna Adrenalin 4*, Alpika, Russia 2*, Maiko and Arai in Japan, La Rosiere and Les Arcs Freeride Weeks with 2* and 4* events, Open Faces Gurgl 4* and Nendaz Freeride 4* and many more scheduled to go ahead.
Region 2 (Americas)
It's full steam ahead for competitions in Region 2 where the IFSA has been working hard to ensure a fair FWQ qualification system despite the travel restrictions. Abiding by regional health and safety restrictions, IFSA has divided the US and Canadian events into separate circuits where athletes can earn one ranking per circuit based on event location, regardless of their nationality. However, rankings between the two circuits (or regions) cannot be combined.
Still, the season ahead looks promising and there is a flurry of events coming up! In the USA there are currently ten 2*& 4* events confirmed including up to four 4* events at Crested Butte, Big Sky and Kirkwood. Up north in Canada there are five 2* & 4* events planned to go ahead including two 4* events at Kicking Horse and Revelstoke.
Share This Article